FILM & TV
MARCH 23RD - 25TH | What's coming to theaters this weekend?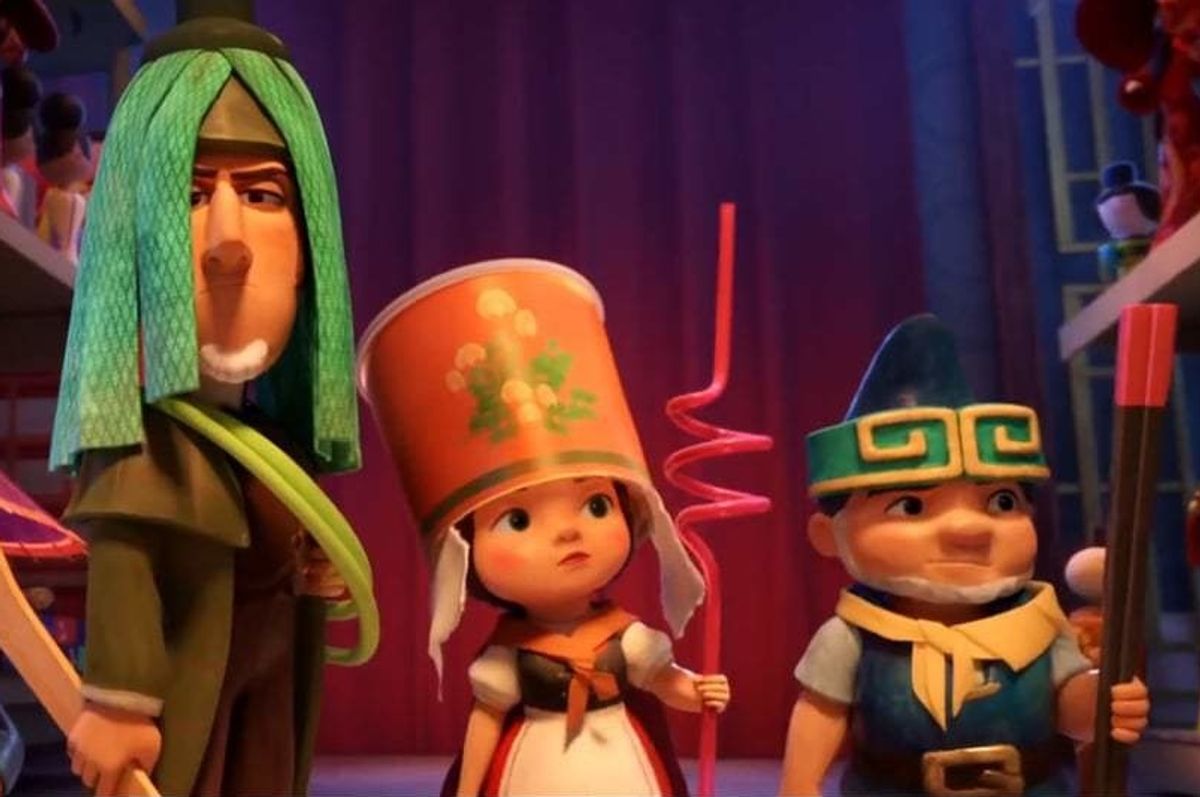 Bring on the thrills, the tears, and the tiny porcelain figures trying to solve a mystery in the latest bunch of box offices releases coming your way.
In Popdust's column, Box Office Breakdown, we aim to inform you of the top flicks to check out every weekend depending on what you're in the mood to enjoy. Looking to laugh? What about have your pants scared off? Maybe just need a little love? Whatever the case may be, we have it.
Take a peek at our top picks for this week...
---
The son of a man who gave his life to save humanity from the evil monster Kaiju, Jake Pentecost was not interested in living up to the expectation. Instead, he took his training as a Jaeger pilot to the dark side, working with a gang of criminals in the underworld. But a new threat is approaching the world, one even worse than what his father faced. Jake is presented with an opportunity from his sister to save the city, which if he accepts, might be the key to preserving his father's legacy as well as reuniting the estranged siblings.
PG-13 | Running Time 1hr 50m | Universal Pictures | Director: Steven S. DeKnight
Starring: John Boyega, Scott Eastwood, Cailee Spaeny, and more!
---
Warning: this is not a happy-go-lucky dog movie. Would you expect any less from Wes Anderson? In the acclaimed director's latest, he explores the story of Atari Kobayashi, a twelve-year old boy who travels to the isle in search of his missing bodyguard guard, Spot. There, he comes into contact with all of the dogs who have been exiled due to a fear by a Japanese mayor regarding a disease they are carrying. Together, in the director's trademark quirky style, the dogs and the boy will work together to rediscover the role of man's best friend.
PG-13 | Running Time 1hr 41m | Fox Searchlight | Director: Wes Anderson
Starring: Bryan Cranston, Koyu Rankin, Edward Norton, and more!
---
Katie Price has never felt the sun on her skin. Due to a rare, genetic condition, being out during the day is life-threatening, and her protective but supportive father won't let her risk the chances. She lives, instead, by the night, writing music and singing songs. One night, she meets her longtime crush, Charlie, and the two hit it off. They go out on evening adventures and begin falling for one another. But Charlie doesn't know about Katie's disease, and Katie's enjoyment of living her life outside of it makes it even harder to tell him. What do you do with such a problem?
PG-13 | Running Time 1hr 49m | Open Road Films | Director: Scott Speer
Starring: Bella Thorne, Patrick Schwarzenegger, Rob Riggle, and more!
---
Most people don't react well to being diagnosed with terminal cancer, but Grace is not most people. The spunky teenager has always marched to the beat of her own drum and this instance is no different. In an effort to find out what it will be like when she eventually dies, she connects with a funeral home director to work on planning her own funeral. Though reluctant to the relationship, what ensues between the two is poignant, touching, and yes, indeed, funny. Not everyone can be like Grace, nor can everyone be lucky enough to understand her.
PG-13 | Running Time 1hr 52m | Independent Production | Director: Daniel Roebuck
Starring: Daniel Roebuck, Madelyn Dundon, Marsha Dietlein, and more!
---
And our ⭐️ TOP PICK ⭐️ ...
Ah, yes, the movie about garden gnomes we've all been waiting for. Gnomeo and Juliet were young lovers not so long ago, but they've found a new home together where they think all will be well...until they realize that all of the gnomes are disappearing from their garden. Coming to the rescue is Sherlock Gnomes, the greatest detective in all the gardens (and perhaps the only one). While working together these guys will have to figure out who is trying to destroy all of their little friends before they are in danger themselves. An amazing soundtrack by Elton John makes this the best ticket for sure.
PG | Running Time 1hr 26m | Paramount Pictures | Director: John Stevenson
Starring: Emily Blunt, Johnny Depp, James McAvoy, and more!
---
Really like a film you see or know of one coming soon that we should check out? Shoot me an email and let me know!
---
Rachel A.G. Gilman is a writer, a radio producer, and probably the girl wearing the Kinks shirt. Visit her website for more.
---
POP⚡DUST | Read More About Film...
THE REAL REEL | Showtime's Carrie Mathison is a Huge Disappointment… and I Know Why We Love Her.
Is Tomb Raider the Feminist Film You've Been Waiting For?
BOX OFFICE BREAKDOWN | What's coming to theaters this weekend?
---