FILM & TV
MARCH 16TH-18TH | Romance and thrillers and more coming to a theatre near you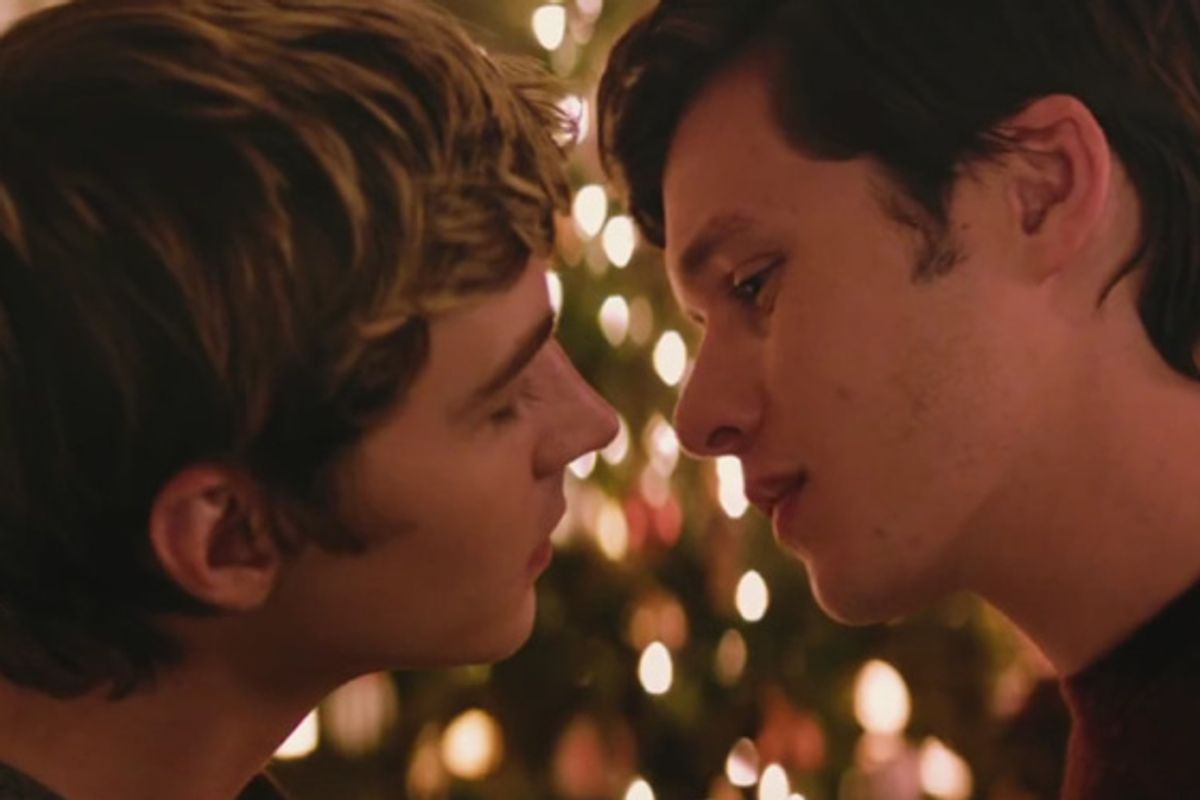 Unconventional love stories are making their way to the forefront of the movie scene this weekend.
In Popdust's column, Box Office Breakdown, we aim to inform you of the top flicks to check out every weekend depending on what you're in the mood to enjoy. Looking to laugh? What about have your pants scared off? Maybe just need a little love? Whatever the case may be, we have it.
Take a peek at our top picks for this week...
---
What do you do if you find out your boyfriend is cheating on you...with another man? It seems to be a question numerous screenwriters are exploring as of late. For Tracy, living what she thought was a perfect life in Los Angeles, it's a massive problem, once she solves by engaging her boyfriend in a deal: marry me, and all will be well. Of course, nothing is that simple, which Tracy discovers as she begins to make connections within her quirky community. Through these connections, Tracy and her friends will grow in ways they didn't know were possible, and maybe share some laughs along the way, too.
NR | Running Time 1hr 27m | Indican Pictures | Directors: Tom Gould, John Serpe
Starring: Amanda Bauer, Jack DePew, Janeane Garofalo, and more!
---
In case you needed another reason to be wary of getting on planes, here is another true story about a flight gone horribly wrong when it's taken over my hijackers. Flashback in 1976 in route from Tel Aviv to Paris when the plane is taken over. It then becomes the task of a group if Israeli soldiers to rescue the more than 240 hostages who are being held captive in an airport in Entebbe, Uganda. A political thriller to entice you and keep you hooked with the question of "Will they make it out alive?" Of course, you could just Google that question, but it would be far less fun.
PG-13 | Running Time 1hr 47m | StudioCanal | Director: José Padilha
Starring: Rosamund Pike, Daniel Brühl, Eddie Marsan, and more!
---
Another indie darling to tug at your heartstrings, this film followers a 17 year-old girl, Erica, living a slightly rebellious life under the watch of her single mother and her mother's boyfriend. However things get more complicated when the son of her mother's boyfriend, Luke arrives, and his mental instability throws more chaos into the equation. Erica, Luke, and her friends set out on a mission to expose secrets of their high school teacher, revealing things about themselves throughout the process. Reliving your teenage angst and emotions has never sounded so multi-faceted.
R | Running Time 1hr 33m | The Orchard | Director: Max Winkler
Starring: Zoey Deutch, Kathryn Hahn, Adam Scott, and more!
---
A female-fronted adventure story is definitely something we want to watch this weekend. Laura Croft is the daughter of a well-known missing explorer, and she must set out to find him by traveling an island unknown. What a surprise that this flick is based on a popular video game exploring the same plot. The stakes are higher on the big screen than they ever were behind your gaming console, however. Get ready to follow Laura as she tests her limits, her wits, and sees how far she can go to try and uncover the mystery of her father all while traveling through parts unknown.
PG-13 | Running Time 2hr 2m | Warner Bros Pictures | Director: Roar Uthaug
Starring: Alicia Vikander, Dominic West, Walton Goggins, and more!
---
And our ⭐️ TOP PICK ⭐️ ...
Everyone deserves a little bit of love, but sometimes that's hard to find in high school. It's even more difficult when you are having trouble expressing to the world who you really are. Meet Simon, your average teenager who's trying to figure out how to explain to his family and friends that he is gay. To make the matter more complicated, he's not sure who the classmate that he loves really is since they've only chatted online. Laugh, love, and feel all the feels with Simon with this new kind of teenage romance. Your heart will thank you.
PG-13 | Running Time 1hr 50m | 20th Century FOX | Director: Greg Berlanti
Starring: Nick Robinson, Jennifer Garner, Josh Duhamel, and more!
---
Really like a film you see or know of one coming soon that we should check out? Shoot me an email and let me know!
---
Rachel A.G. Gilman is a writer, a radio producer, and probably the girl wearing the Kinks shirt. Visit her website for more.
---
POP⚡DUST | Read More About Film...
SATURDAY FILM SCHOOL | 'Atlanta Robbin' Season' Is Back and Stronger in Tone and Style
BOX OFFICE BREAKDOWN | What's coming to theaters this weekend?
INTERVIEW | Composer Dominic Lewis
---
Related Articles Around the Web