FILM & TV
The composer for "Peter Rabbit" gives us an inside look on behind-the-scenes of the industry.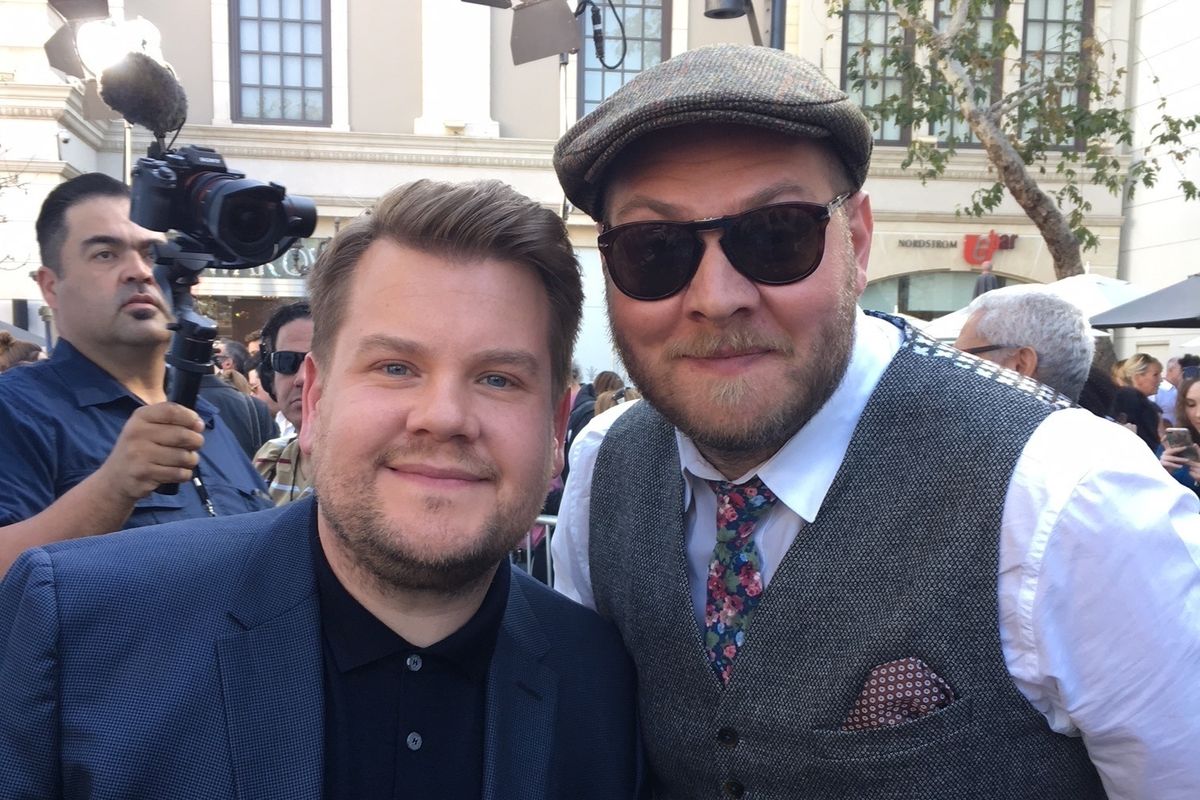 Impact24 PR
Whether it's a pleasure for children or something more grown-up, this composer is able to find the perfect backing track.
The latest adaptation of Peter Rabbit has been a success in the box office, and that is in no small part because of the adventurous scoring work. The man behind this, Dominic Lewis, has a reputation for working on massively successful projects, including the Amazon series The Man in the High Castle and Disney XD's DuckTales, plus a slew of other impressive works in his past.
Lewis spoke with Popdust about what it was like to work on this project and help bring the film to life, as well as his previous experience and a look at what he will be up to in the future.
---
How did you become interested in composing?
I started out being a cellist like my dad. My dad was like, "There's no money in being a cellist. You want to get into rock music." So I started writing songs and eventually the band stuff wasn't big enough for me and I wanted strings and brass, and all that kind of stuff. I actually went to school with Rupert Gregson-Williams's step-daughter. I met Rupert, and he would let me go down to his studio and hang out. That sort of ignited my love for film music, and then the goal was to kind of work for him, but he didn't really have anything for me when I left college. I went to the Royal Academy and studied composition there. So I got myself out to LA, and Rupert put in a good word with Hans Zimmer, and I did my first movie with John Powell. How to Train Your Dragon was my first one out here in LA, and it's kind of just got better from there, and now I'm doing my own stuff.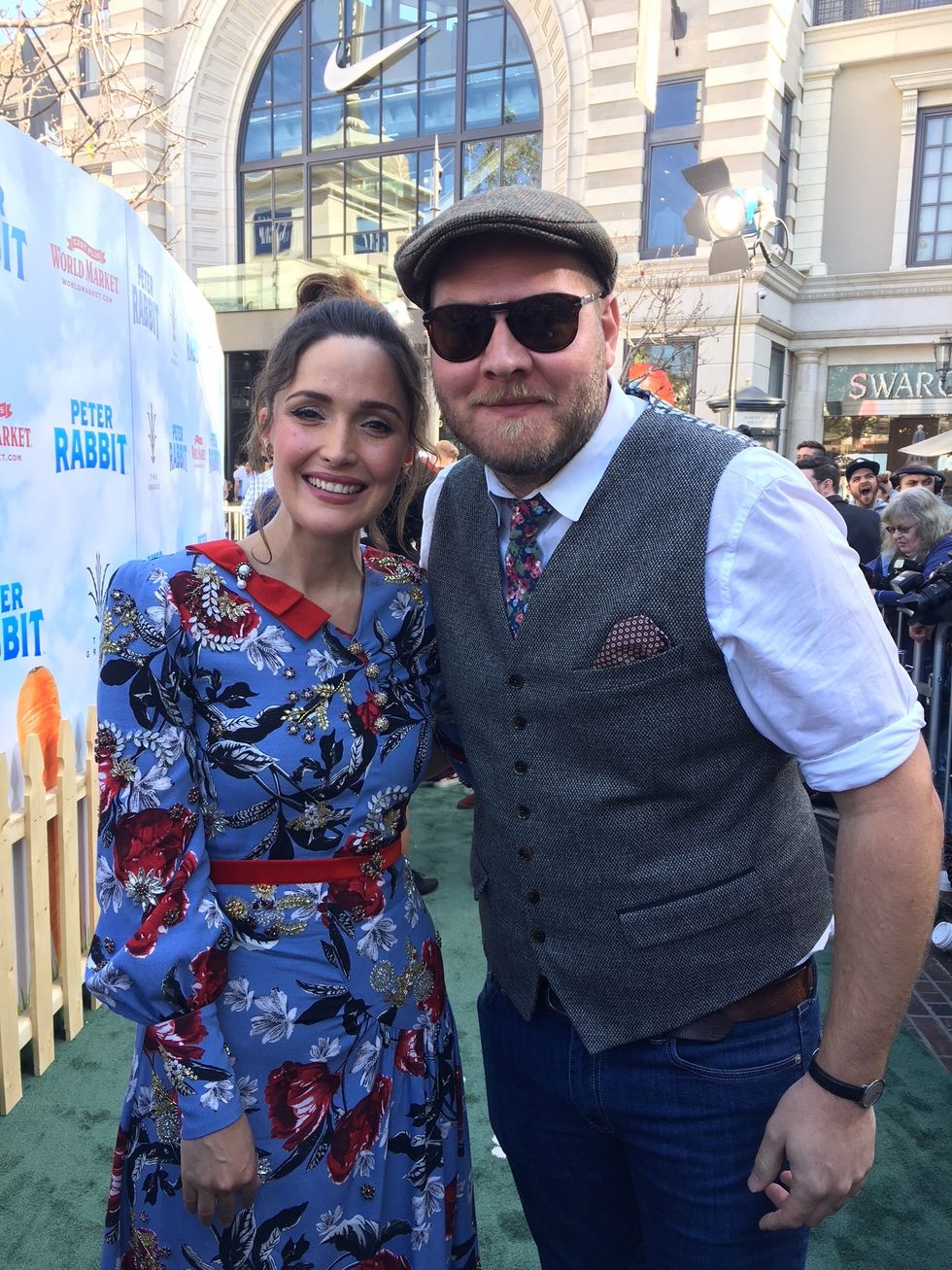 Rose Bryne and Dominic Lewis at the "Peter Rabbit" premiere.Impact24 PR
Your most recent project was the new Peter Rabbit adaptation. How did you get involved in this project?

Well Peter Rabbit came about because of my existing relationship with Sony - I'd previously done Money Monster and Rough Night with them, so that's why I got thrown into the mix. I think also versatility with genre and styles, being able to blend more traditional orchestral writing with more modern band/synth elements helped when they considered me. When I read the script I loved it, and it turned out the director Will Gluck liked me after a couple of demos so I couldn't have been more thrilled to be a part of the project.
This film had a really great cast. Did you enjoy working with them and incorporating both of your talents into the final film?
I only really meet the actors at the premieres, when everything's said and done. It's very rare that I get to meet actors during the process. I guess one exception was when I met Joel de la Fuente who plays Inspector Kido at the season two premiere of The Man in the High Castle. Before he started filming season 3 he reached out to me and asked if I could send him Kido music form previous seasons to get him in the mood when he started filming, so that was kind of cool. That hasn't really affected how I write, that's just something a little different that happens during a project instead of just meeting everyone at the end of the process.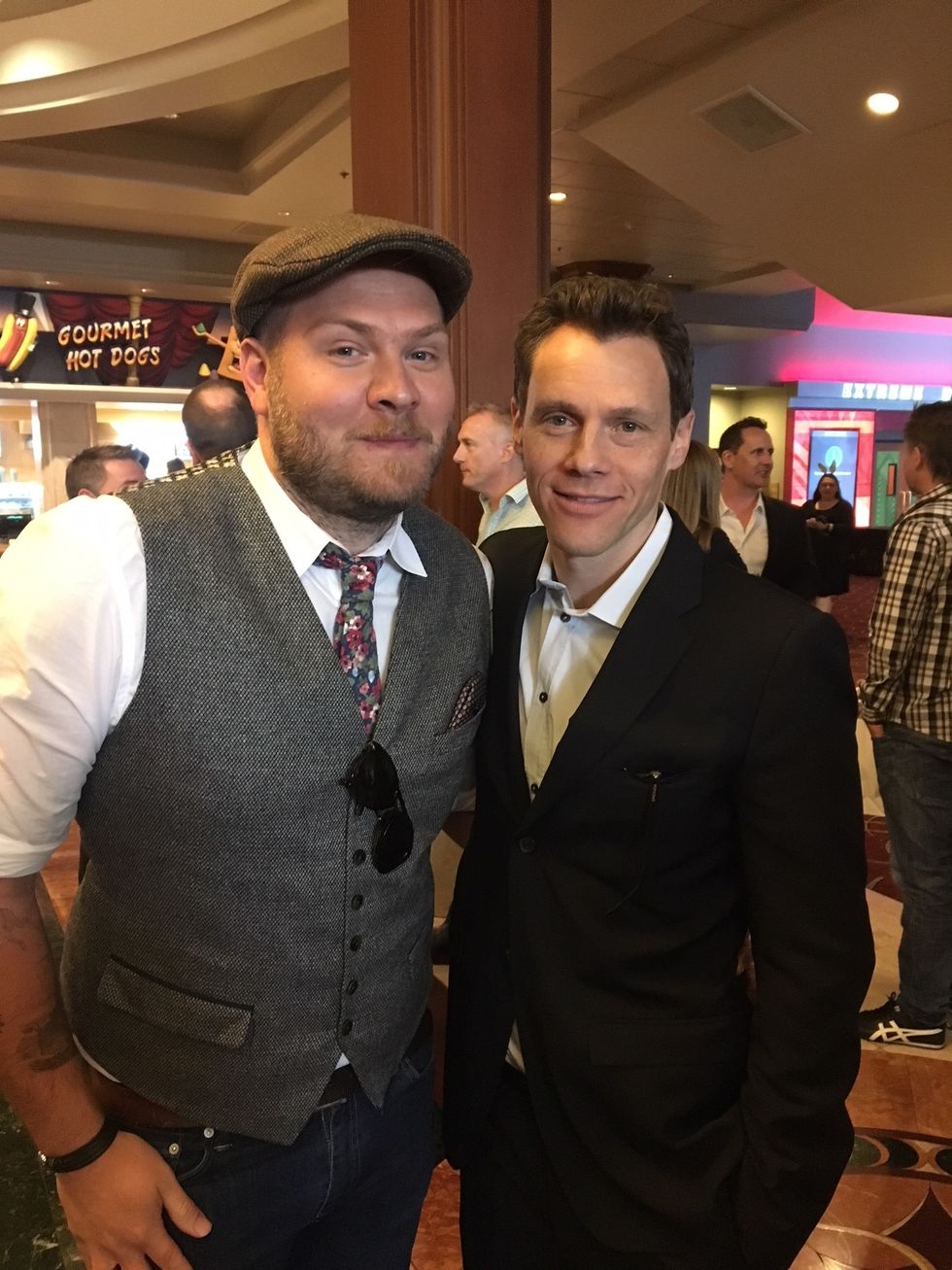 Dominic Lewis and Director Will Gluck at the "Peter Rabbit" premiere.Impact24 PR
You've also scored all three seasons of The Man in the High Castle. What was that experience like?

It started out very small and intimate. The director of season 1 was very character-based. I focused on specific instruments for each character, such as the clarinet for Juliana and the horn for Joe. Things kind of overlapped towards the end of the first season. Season 2 got massive and I had free range to throw everything at it. The end of the world is so big, so I was able to be bigger. The feel of the season was very bombastic and quick. With season 3, it feels like I'm blending both of those things together. It's a little different and I've been more experimental harmonically with this season. I tried to push myself to not take the easy route. I want to find new, interesting harmonies that won't alienate the audience and will pull them deeper into the stories.
What other projects do you have coming up in the future?
Nothing lined up yet. I'm finishing up The Man in the High Castle season 3 and season 1 of DuckTales. I think I'm allowed to say that Season 2 of Ducktales has been greenlit, so I shall be rolling on into that after I finish those two things. I also have a new baby boy that should be arriving any day now, so I think that's my next project. [Editor's Note: Dominic's son arrived while in the processing of finalizing this interview. Congratulations!]
Find out more about Peter Rabbit here.

---
Rachel A.G. Gilman is a writer, a radio producer, and probably the girl wearing the Kinks shirt. Visit her website for more.
---
POP⚡DUST | Read More About Film...
OSCARS 2018 | 90th Academy Awards Recap
SATURDAY FILM SCHOOL | 'Annihilation's' Ending is Impossible to Simplify
The 5 films in theaters you really, really need to see right now