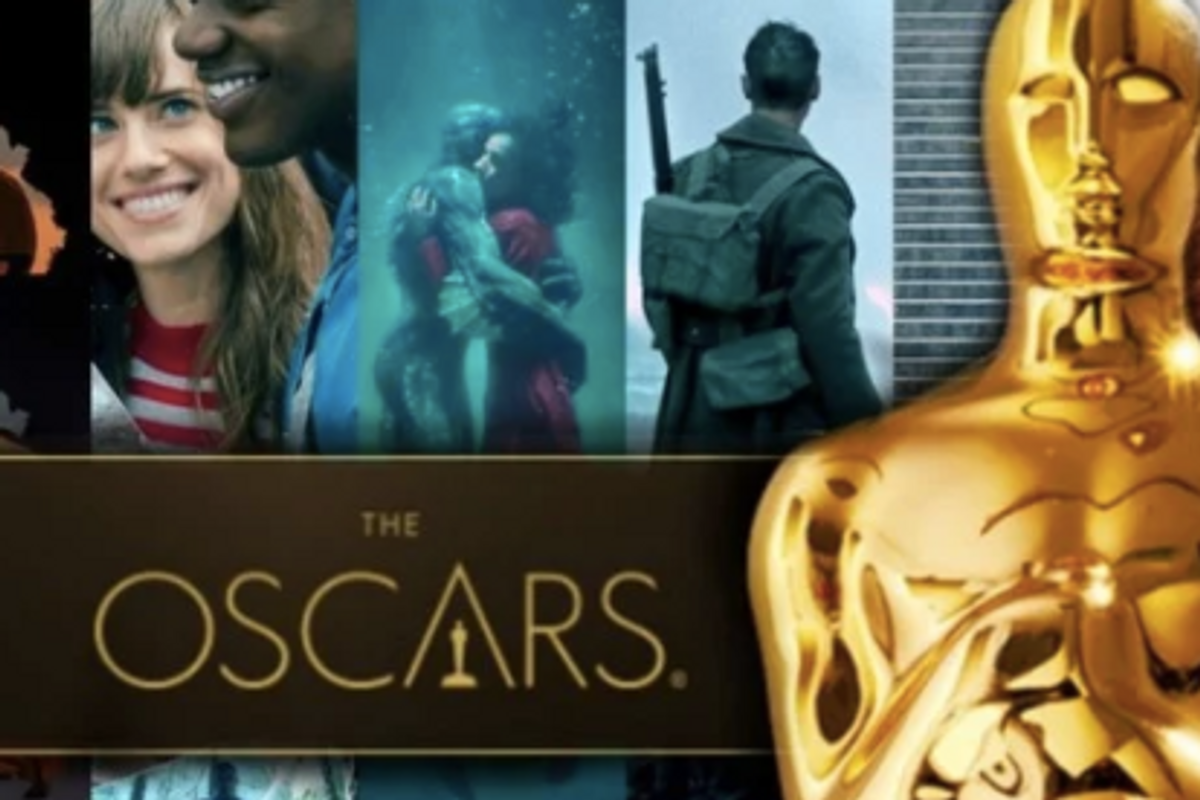 Judging by the build-up alone, you'd figure the 90th Oscars were going to be some kind of wild and crazy. #MeToo, inclusion and representation, and Donald Trump, were all to be expected as topics of speeches. Jimmy Kimmel would have to make self-referential jokes about last year's Best Picture gaff. It's the 90th anniversary of the event which, I guess, is a milestone, maybe?
In case you fell asleep at any point during the four-hour-long saga, here below are some of the highlights.

Jimmy Kimmel wins Best Host
Being a major awards show host is a difficult enough job without having to be the conduit for addressing sensitive political issues, the apologist for the sins of the last year, and the person who has to address Guillermo del Toro and Guillermo of Jimmy Kimmel Live -- sitting but a few seats from each other -- and not mixing everybody up about it. Not only did Jimmy Kimmel traverse every potential pitfall waiting for him, but he did so comfortably. Unfortunately for him, right at the last second -- after he'd already celebrated a job well done, it turns out Ricky Gervais was the actual host of the show. They mixed up the cards.
---
Kobe scores
So there's an EGOT for Emmy-Grammy-Oscar-Tony, but what about an acronym for NBA championship-MVP-Oscar? A MON? A NOM? Probably a NOM. By the grace of God, Kobe Bryant took home the trophy for Best Short Film (Animated), for "Dear Basketball". Shaq sat watching at home, pretending not to be mad.
---
Dunkirk takes the technical categories
Against tough competition, The Shape of Water and Blade Runner 2049 (side note: 2049 is this year's most overlooked film) each took home two trophies in the more technical Oscars categories. But Dunkirk nabbed three--for film editing, sound editing and sound mixing--and deservedly so.
---
Comics prove once and for all that they're better than actors
Not enough people get this. As a society we've sort of determined that actors are important because they're shown on big screens and their faces become well-known. But comics have always been more interesting than actors, because actors require context where comics don't. Comics have to build their bones on being worthwhile only in themselves--no camera, no script or director. That's why, of all the dozens of presenters at the 90th Oscars, the comics were the ones who stood out. Tiffany Haddish and Maya Rudolph did a great #OscarsSoBlack bit, and Kumail Nanjiani nailed every word of his presentation.

---
Jordan Peele pulls out Best Screenplay
The best last-second twist to the Key and Peele sketch of life. Biggest upset of the night goes to Jordan Peele taking Best Screenplay over favorites Martin McDonagh (Three Billboards Outside Ebbing, Missouri) and Greta Gerwig (Lady Bird). While those other scripts may have been of higher technical quality, there's no doubt that Get Out's wild concept and execution were most original, and worthy of recognition.

---
Frances MacDormand wins Best Speech
One time I accidentally stole a cab from Frances McDormand, and her husband (Academy Award-winning filmmaker Joel Coen) and son. I felt pretty bad about it at the time. It seems she's bounced back just fine from the incident. Winner of the Golden Globe for Best Actress as well this year, for her performance in Three Billboards Outside Ebbing, Missouri, once McDormand got onstage she gave the speech everyone was waiting for.

---
The Shape of Water wins Best Picture
However you or I may feel about The Shape of Water, I think we can all agree that Guillermo del Toro is a really cute fella. His smile goes ear-to-ear, and was on full display after his name got called for Best Director, and then his film for Best Picture. His accent and his dorky glasses will warm the hearts of even those among us wondering why a movie about monster sex beat out Call Me By Your Name, Phantom Thread and Lady Bird.
---
Nate Nelson is an NYC-based writer and podcast host.
---
POP⚡ DUST | Read More…

Oscars 2018 | Big Predictions for the 90th Academy Awards
Oscars 2018 Preview: Best Picture

"Call Me By Your Name" ...and I'll Call You By Mine
Related Articles Around the Web