FILM & TV
A Few of the Possible Winners in the Major Categories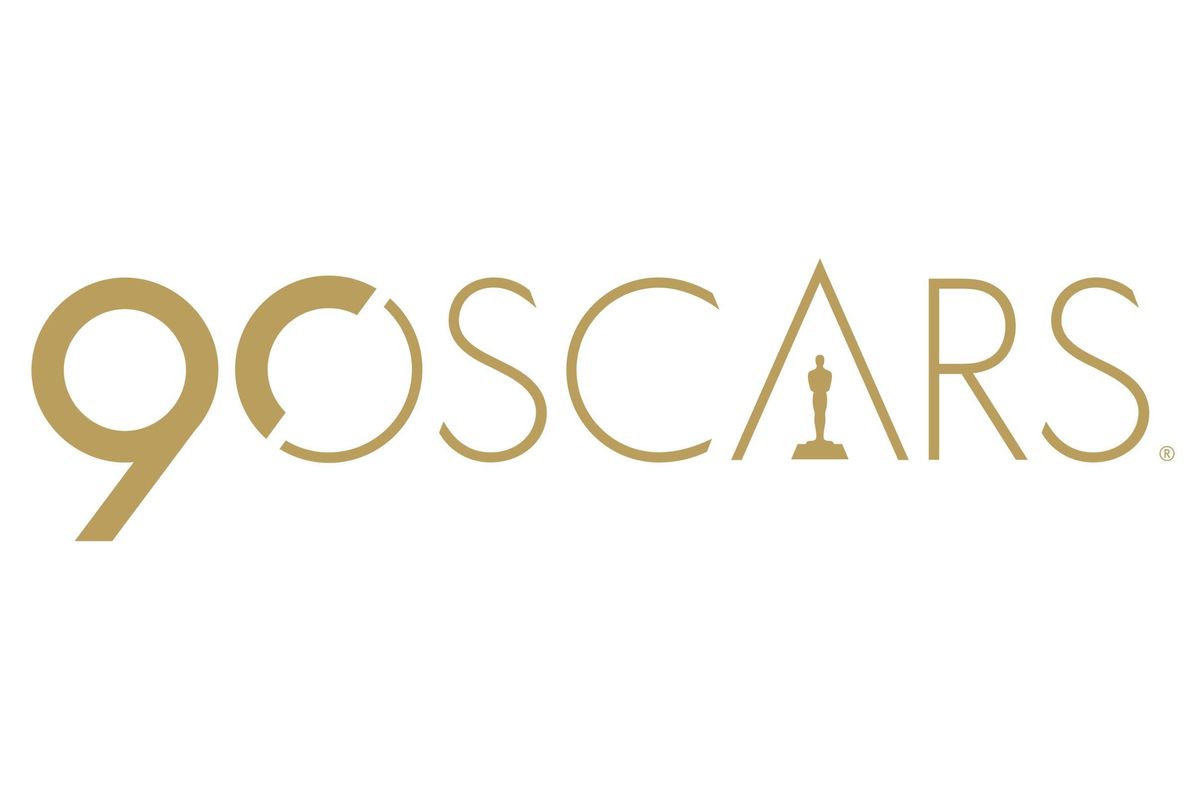 2017 was a good year for moving pictures. With few clear winners to choose from in any of this year's major categories, here are some predictions for who Popdust might expect up on stage to deliver an acceptance speech come March 4th.
Best Picture:
Candidates: Get Out, The Phantom Thread, Dunkirk, Call Me By Your Name, The Post, Three Billboards Outside Ebbing, Missouri, The Shape of Water, Lady Bird
Winner: Lady Bird
Lady Bird is not Oscar bait, it is not historic nor complex, but it is universally adored. Since arguably every film on this list (sans The Post, and if you ask me, The Shape of Water) deserves to compete with every other, it'll come down to what little, sticky memories of films gone by will compel Oscar voters to check off one box instead of the next. The character of Lady Bird might just be that stick.
Or: Call Me By Your Name
Don't sleep on this one. Did you know that Call Me By Your Name received the longest ever standing ovation at New York Film Festival? 10 minutes, straight clapping. Call Me would be one of the smaller pictures to ever win, but I wouldn't underestimate the Academy's aversion to choosing Golden Globes winners. In a field without a clear favorite, it may well be possible for many of the strong competitors with broad appeal to split the vote, leaving room for a focused, niche film to rise to the top.

---
Lead Actor:
Candidates: Daniel Day-Lewis, Daniel Kaluuya, Timothee Chalamet, Gary Oldman, Denzel Washington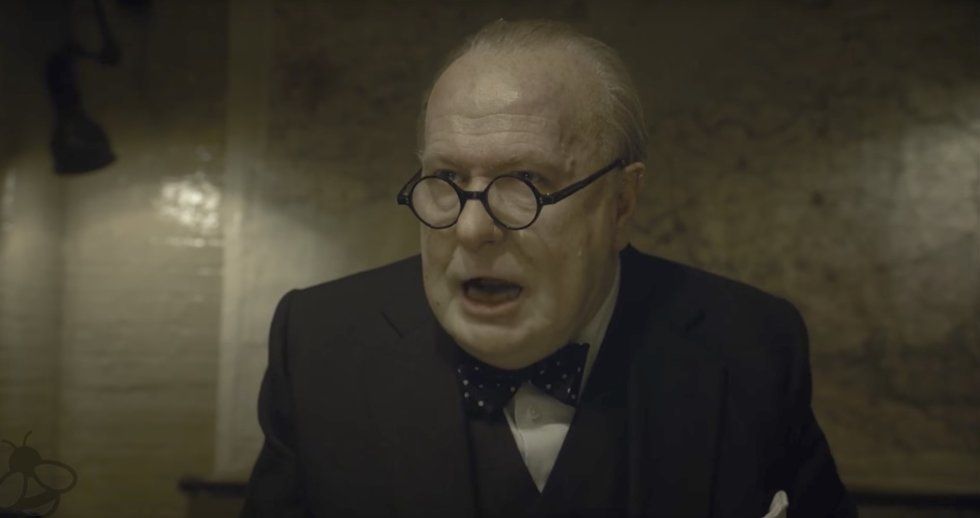 assets.goodhousekeeping.co.uk
Winner: Gary Oldman
You could watch The Darkest Hour full through and not realize it's Gary Oldman under all that makeup. Few would've pegged Oldman as the man for the job, yet he totally disappears into the character, and The Darkest Hour lives only by the strength of his performance.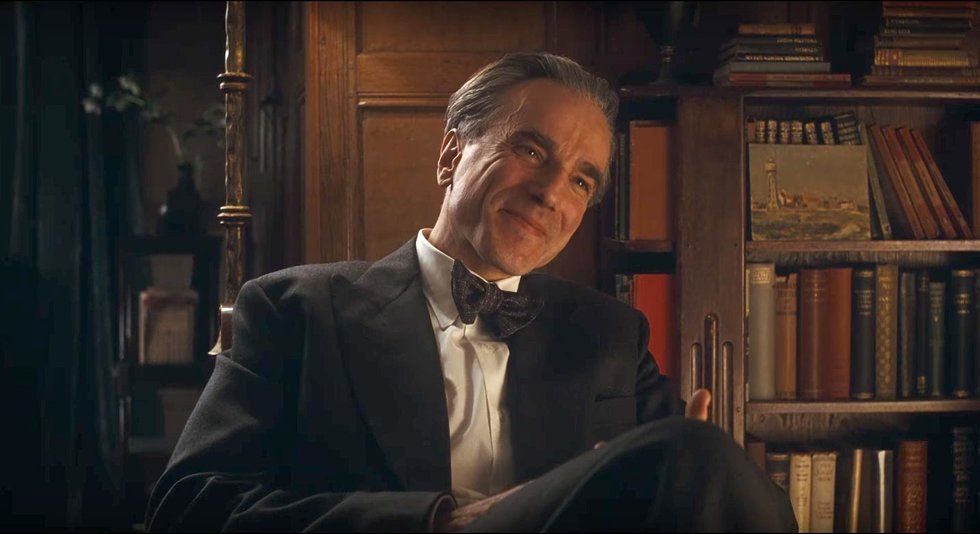 theplaylist.net
Or: Daniel Day-Lewis
Daniel Day-Lewis is the person to have won three lead actor Oscars in his lifetime (for lead actress, Katharine Hepburn had actually won four). Every performance of his is subject to Oscar buzz, and The Phantom Thread is one of his finest. There's also the emotional element, that Day-Lewis has announced his retirement from the business following this last of his performances. One more trophy could be a nice send-off for the greatest actor of his generation.
---
Lead Actress:
Candidates: Sally Hawkins, Meryl Streep, Frances McDormand, Margot Robbie, Saoirse Ronan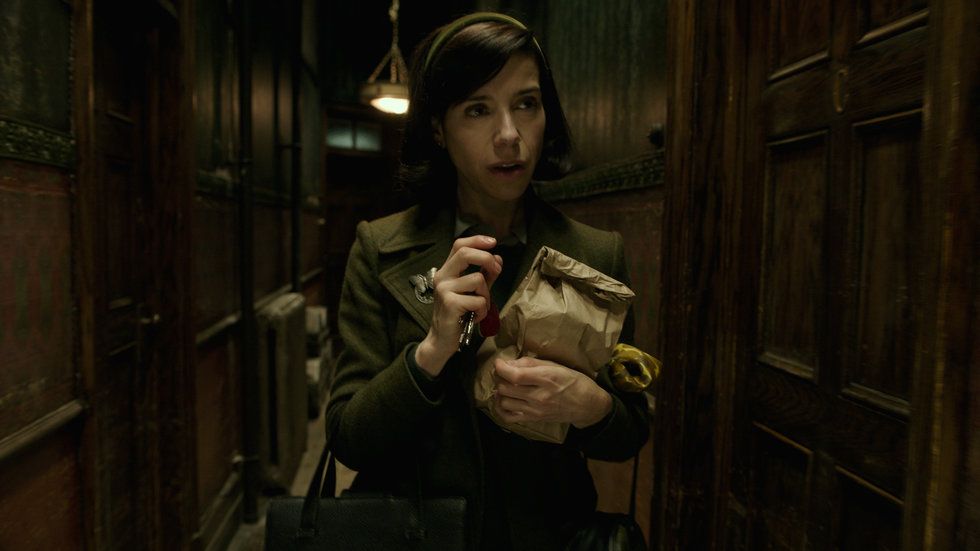 www.indiewire.com
Winner: Sally Hawkins
A mute character (as in, she can hear but can't speak) is sort of the opposite of what should work in such a dialogue-driven medium. And yet, Sally Hawkins has an expressiveness and warmth to her that makes The Shape of Water feel just a little less stupid than it otherwise would be (yes, I'm still hating). She does a lot with a little; not in that hammy Oscar bait way, but in a genuinely evocative way.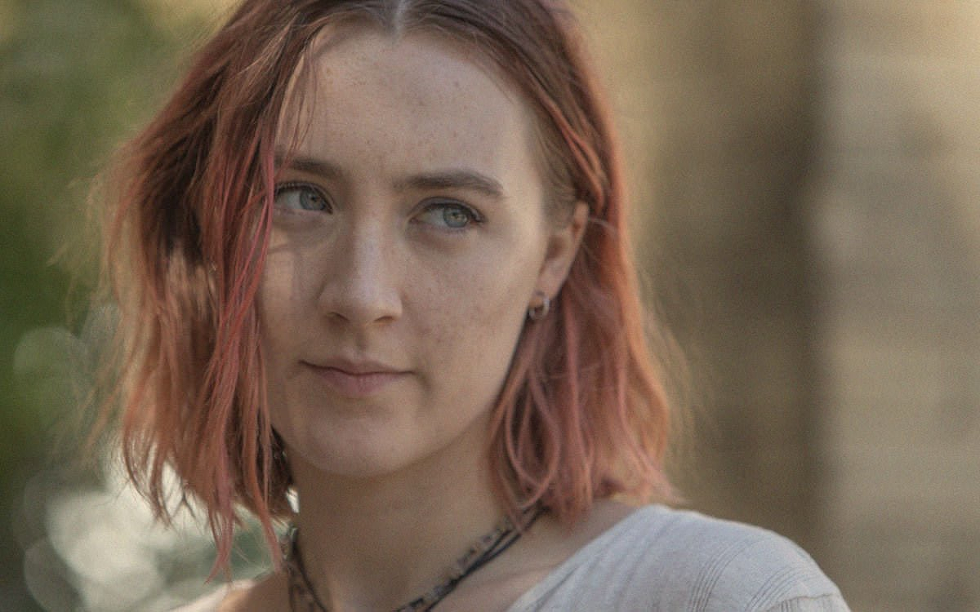 cdn-images-1.medium.com
Or: Saoirse Ronan
Listening to Saoirse Ronan in Lady Bird and then listening to her in off-camera interviews is...woah. She's not just Irish, she's super Irish. As Lady Bird, though, she's not only the year's most memorable character, but she's able to convey all of those banal little ticks of an American, California kid. Did you know there's such thing as a Sacramento accent? Neither did I, until I saw Lady Bird.
---
Supporting Actor:
Candidates: Sam Rockwell, Willem Dafoe, Woody Harrelson, Christopher Plummer, Richard Jenkins
www.usmagazine.com
Winner: Christopher Plummer
How many 88 year-old men do you know that could shoot an entire film in nine days? That's what Christopher Plummer was tasked with doing, when he took over the his role in All The Money in the World from Kevin Spacey. Ridley Scott's production team started re-shoots on November 20th, and released their film less than a month later, on December 18th. I cannot begin to explain how anxious even the thought of them doing that makes me. If Christopher Plummer doesn't win an Oscar this year, he should win an Olympic medal for endurance running.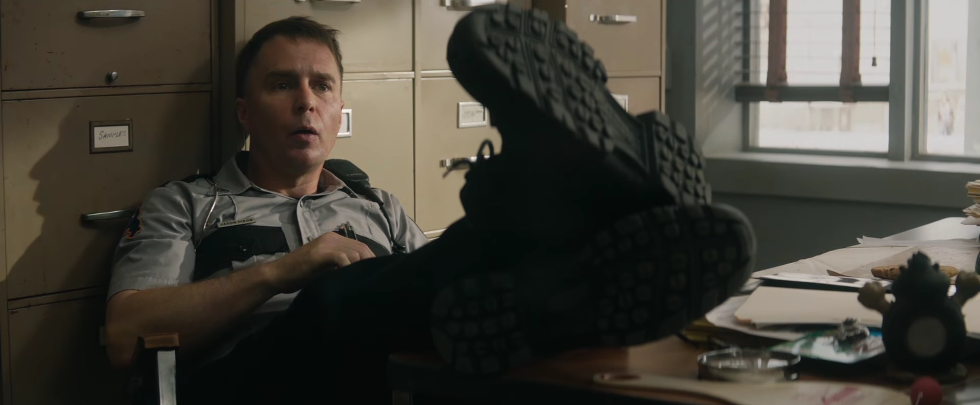 awardswatch.com
Or: Sam Rockwell
Sam Rockwell plays the most difficult, complicated, controversial character in Martin McDonagh's difficult, complicated, controversial Three Billboards Outside Ebbing, Missouri. Whatever you may feel about it, no other character in the Supporting Actor field this year has incited so much in audiences as Rockwell's has.
---
Supporting Actress:
Candidates: Laurie Metcalf, Octavia Spencer, Lesley Manville, Allison Janney, Mary J. Blige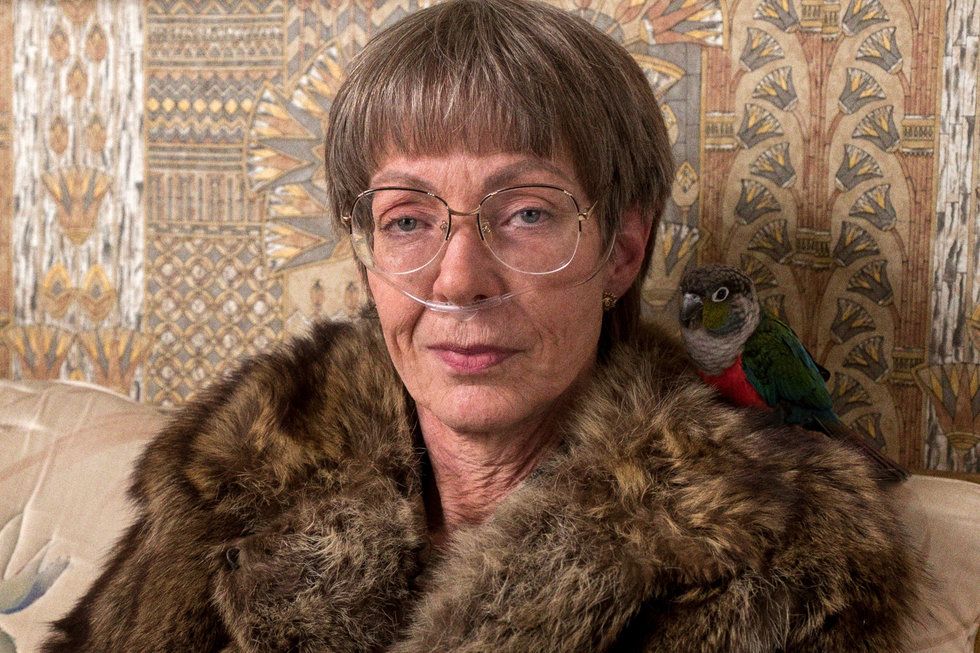 ewedit.files.wordpress.com
Winner: Allison Janney
Allison Janney totally steals I, Tonya with her performance as Tonya Harding's sociopath mother. This is 2017's Foxcatcher Steve Carell, balancing both terror and pity with consistently winning dark humor.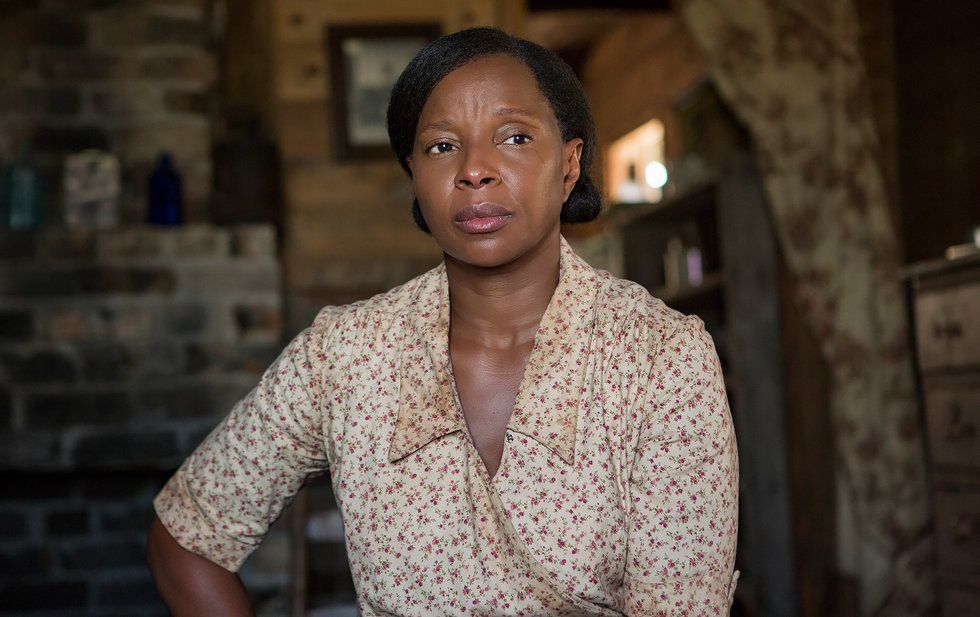 peopledotcom.files.wordpress.com
Or: Mary J. Blige
Slowly but surely, Mary J. Blige has accumulated a good amount of talk for her role in Mudbound. With ears to the ground, it sounds like she's the dark horse of this category.
---
Director:
Candidates: Christopher Nolan, Jordan Peele, Guillermo del Toro, Greta Gerwig, Paul Thomas Anderson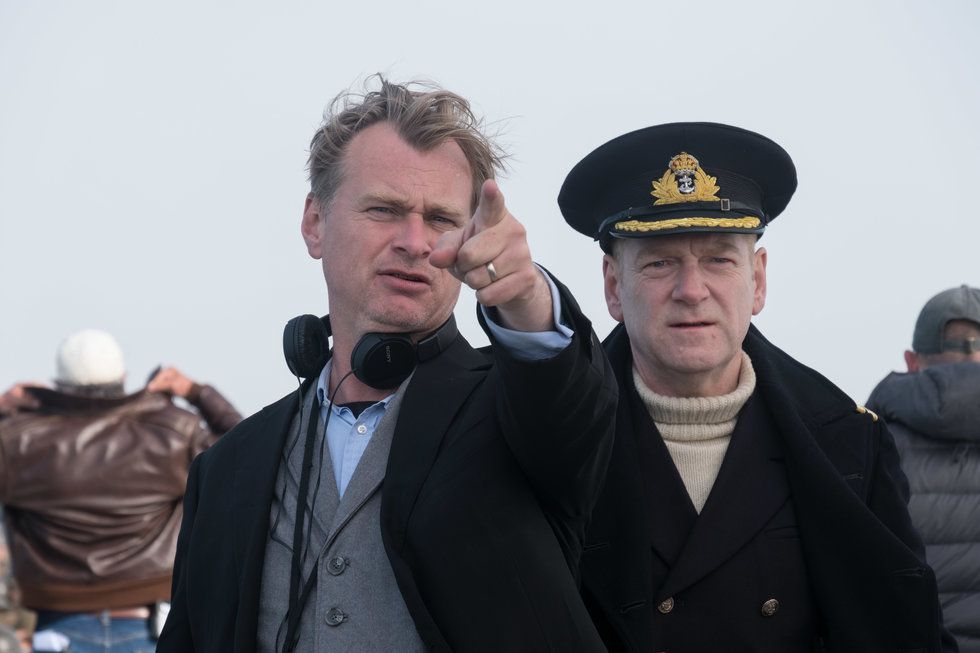 cdn.collider.com
Winner: Christopher Nolan
Dunkirk is a technical marvel. That isn't to say it's not a great film (it is), or that war is somehow something to be fetishized (it isn't). What I mean is that, on the largest and smallest scales alike, Dunkirk is more polished in its nuts and bolts than you could even imagine. The sound of a rudder, mortar fire passing overhead, a beach lined miles along with young men—the film could have had no plot and it still would've worked as a motion picture.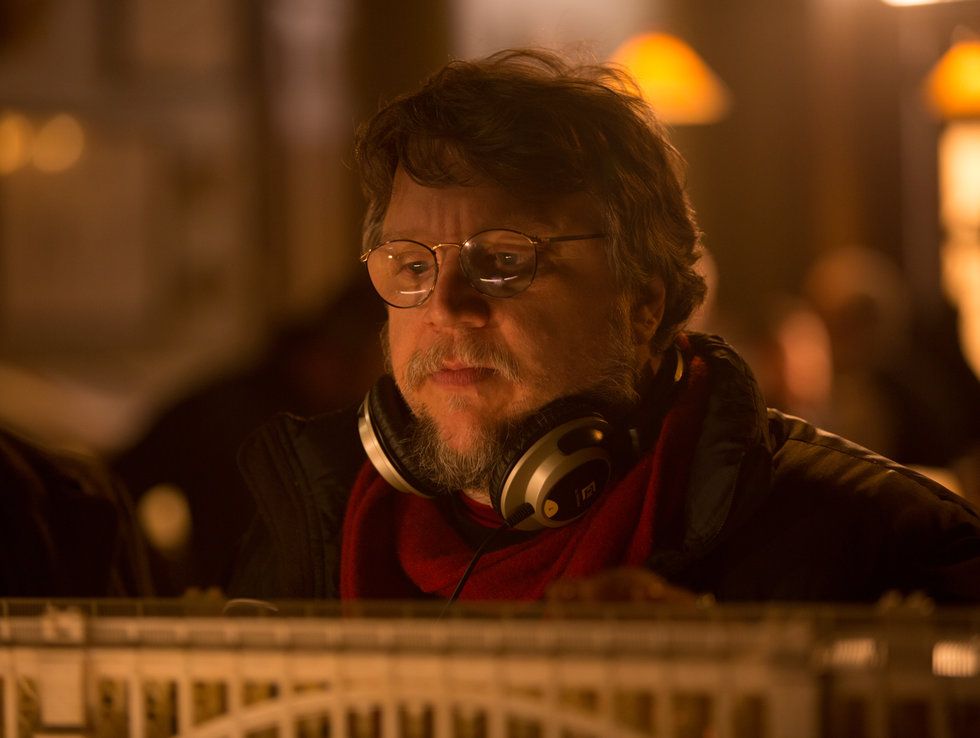 cdn.bloody-disgusting.com
Or: Guillermo del Toro
The pretty art direction and signature del Toro fantasy tinge to The Shape of Water's look and feel might well have you forget that it's a shallow story about monster sex.
---
POP⚡ DUST | Read More…
THE OPTION | Viva Las Vegas: The Vegas Knights are Killing It
GAMING NEWS | What does Curve Digital add to gaming service, Utomik's, library?
MUSIC MONDAY | Marsicans get our week started with a playlist from across the pond