Sports
The Vegas Golden Knights are the most surprising story of this NHL season.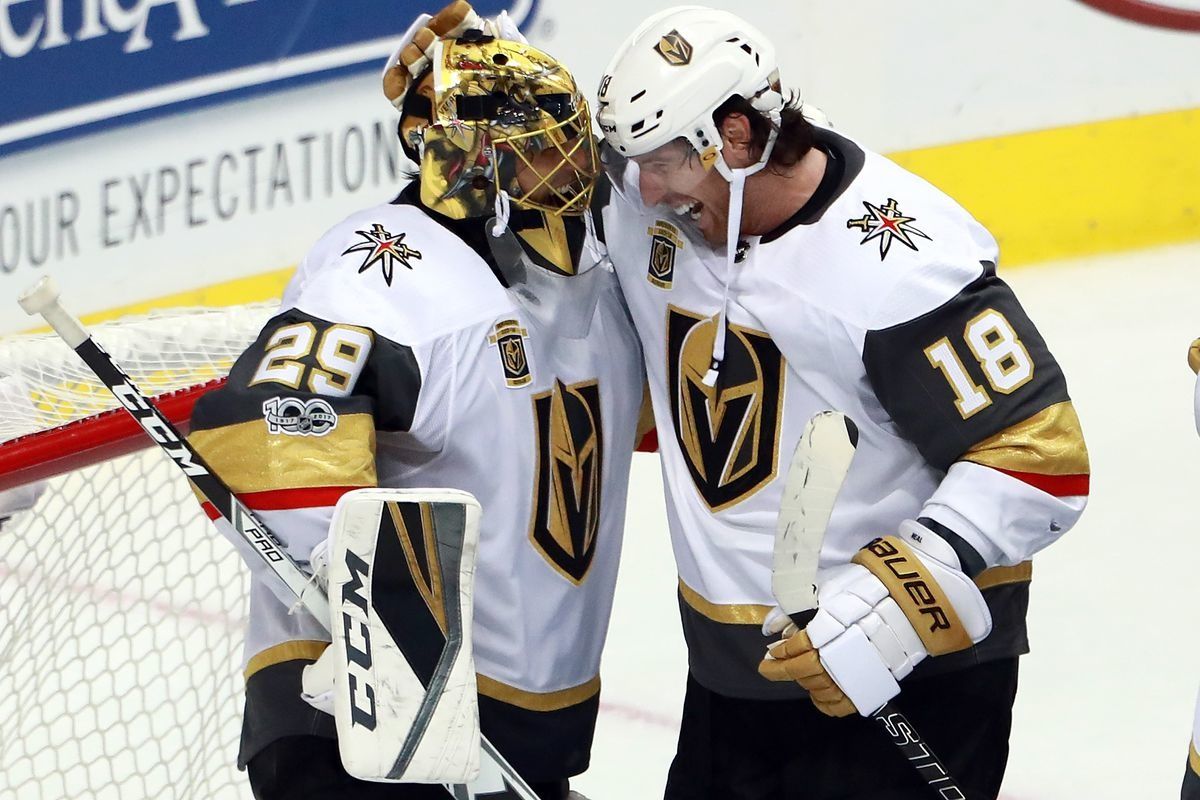 In June of 2017, about a year after Las Vegas was granted the rights to an NHL franchise, the newly dubbed Vegas Golden Knights participated in an expansion draft.
The Knights were allowed to pick one (unprotected) player from each existing NHL team and put together a squad based on defensive talent. Players like Nate Schmidt, Deryk Engelland, and Braydon McNabb, along with veteran goaltender Marc-Andre Fleury, were meant to be the team's backbone. With only three months to train together, expectations were understandably moderate. Growth in sports, particularly modern ones, typically takes a long time.
For example, the Houston Texans didn't have a winning season until their eighth year in the NFL. With the Knights' defensively-minded draft and their lack of chemistry in mind, Vegas sports betters didn't have much faith in their hometown at the start of the season. The over-under on the Knights' win total was set at just 26.5, the lowest in the league. As of right now, the Vegas Golden Knights are in first place. On top of this, this "defensively-minded" team is also third in the league in goal scoring. How did this happen?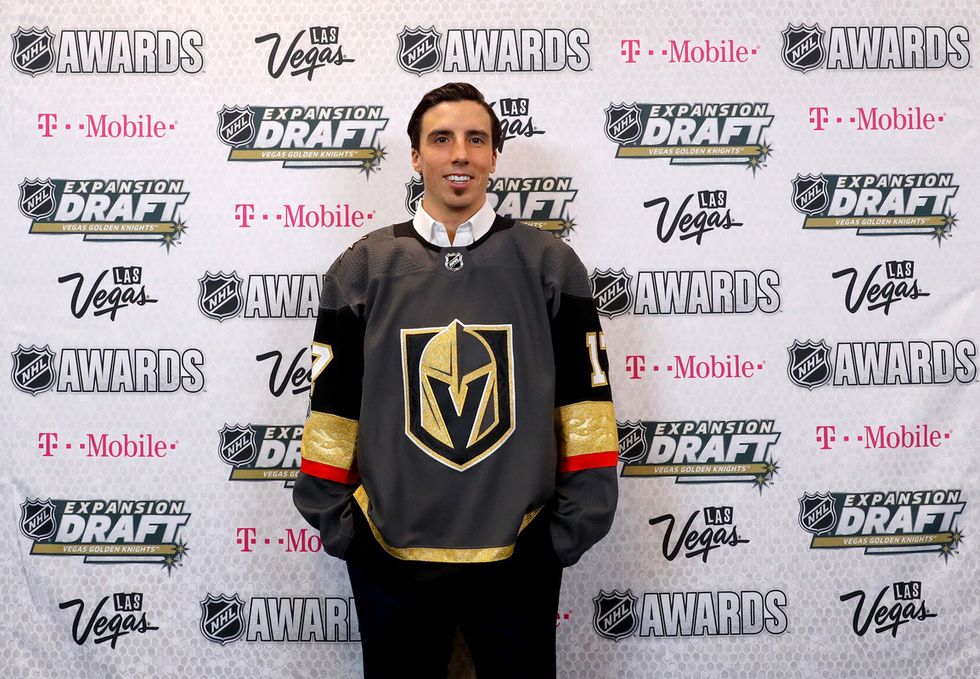 Marc-Andre Fleury
Let's start with the offense. James Neal, perhaps the biggest name on the Vegas roster is 30 years old and in his past few years with Nashville, his scoring production slipped a bit, leaving many with worries that he was the tail end of his career. With Vegas, Neal looks to be having a scoring renaissance and once again looks like a top line forward. David Perron, an oft-traded journeyman in recent years, is also having the best season of his career. But, the main reason this offense is so good, is because of their top two centers, Jonathan Marchessault and William Karlsson, both of whom are having breakout seasons. The team is also good at spreading the puck around, as seven players already have ten or more goals.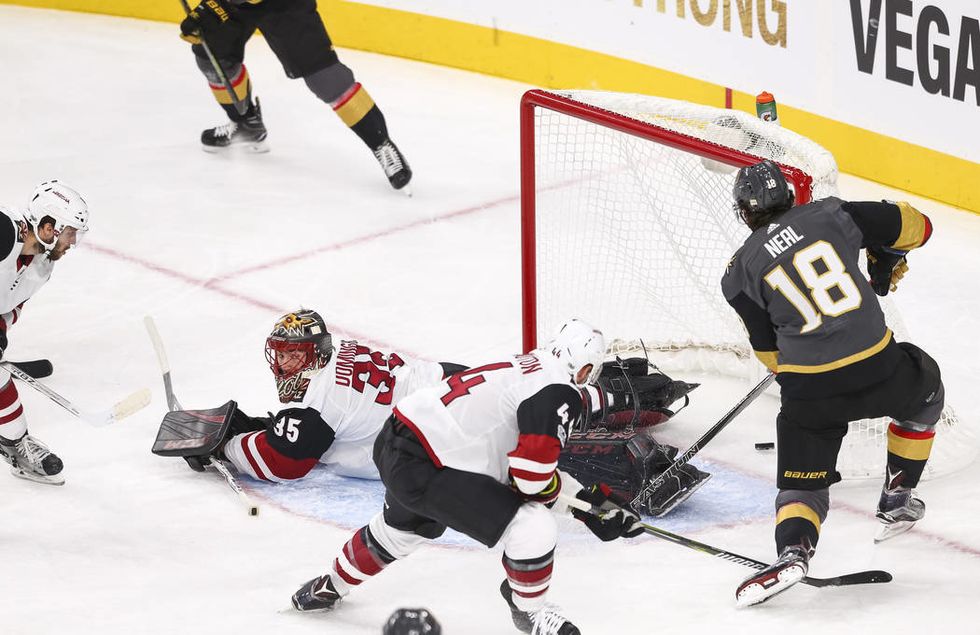 James Neal scoring
On the defensive side of things, the Knights are not a team that lets their goal-scorers phone it in on defense. Marchessault, Karlsson, and winger Reilly Smith have the highest +/- stats in the entire league. Yes you read that right. They are third, first and second respectively in the entire NHL. That said, the Knights' defensemen are no slouches either. Three of them are ranked in the top twenty in +/- amongst defensemen. These stats may be a bit padded however, as having Marc-Andre Fleury, a three time Stanley cup champion in net, can't really hurt in the +/- department.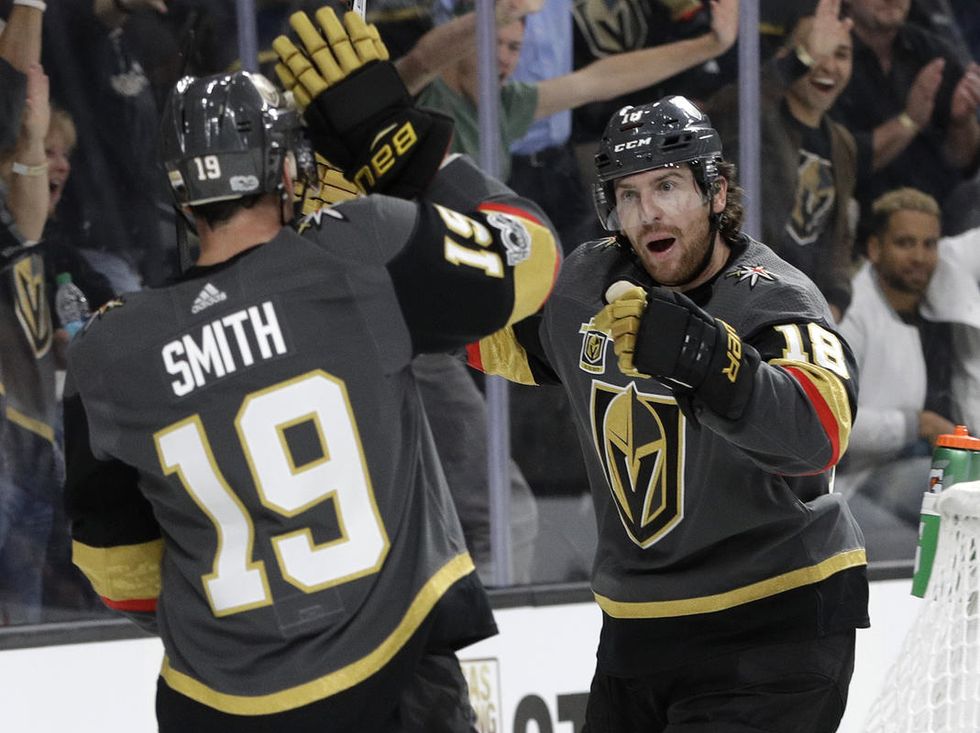 Another one
As of right now, the Golden Knights are 39-19 and on a three game win streak. With the NHL season winding down however, the competition is going to get a lot tighter at the top. Vegas is really going to have prove their mettle if they want to stave off talented groups from Nashville and Winnipeg and keep their grip on the Western conference going into the playoffs. As far as inter-conference play goes, the Knights are a little shakier. At 14-11, their record is good, but not great when going against Eastern conference teams. That said, they've been dominating the west and even with their mediocre inter-conference record, the Knights are 2-0 against Stanley Cup favorites, the Tampa Bay Lightning.
Their games with top teams always seem to take on a hyper-competitive tone, as if the playoffs have already started. Despite losses to Boston and Pittsburgh, the Knights have skated well and have put together what is easily the most exciting inaugural season for a professional sports team in recent memory. They're clearly good enough to get to the playoffs with decent seeding. Let's see if they can win where it counts.
---
Matt Clibanoff is a writer and editor based in New York City who covers music, politics, sports and pop culture. His editorial work can be found in Inked Magazine, Pop Dust, The Liberty Project, and All Things Go. His fiction has been published in Forth Magazine. -- Find Matt at his website and on Twitter: @mattclibanoff
---
POP⚡ DUST | Read More…

THE OPTION | The Stafford Effect
THE OPTION | Catalan Independence and What It Means for Barcelona Soccer