FILM & TV
Feminist Success or Another Terrible Remake?
Longtime fans of Lara Croft turned out this past weekend to see the newly rebooted Tomb Raider franchise. If you are a big fan of the past adaptations, you might be in for a surprise. 2018's Tomb Raider isn't full of over-the-top explosive action, nor does it have the trademark tackiness of a video game film. Instead we are given an emotional origin story that has left some people feeling let down. As critics and audiences disagree about the quality of the film, one question is standing out from the rest; how feminist is this new Tomb Raider?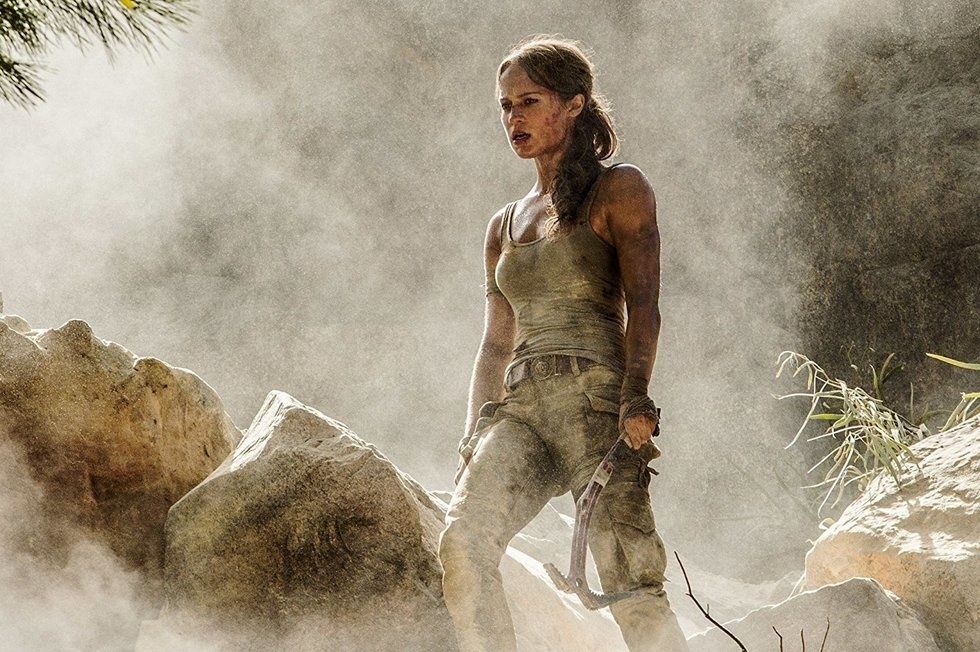 It's hard to take a fresh look at this film without referring back to the original Tomb Raider films, starring Angelina Jolie. It's only when you contrast these two very different interpretations that the reality of this modern Lara Croft takes effect. Alicia Vikander's Lara is not the busty seductress that Angelina Jolie embodied with an effortless sensuality.
The new Lara is missing her trademark braid, wears long pants, doesn't have a padded bra, and isn't constantly portrayed through a hyper-sexualized lens. This Lara isn't put on display to pump up your libido- in fact, the only lingering shots featured aren't of Vikander's chest, but her incredibly defined arm muscles. Appearance wise, this new Tomb Raider look is realistic, refreshing, and definitely feminist. That being said, appearance seems to be one of the few feminist aspects of this film that they got right.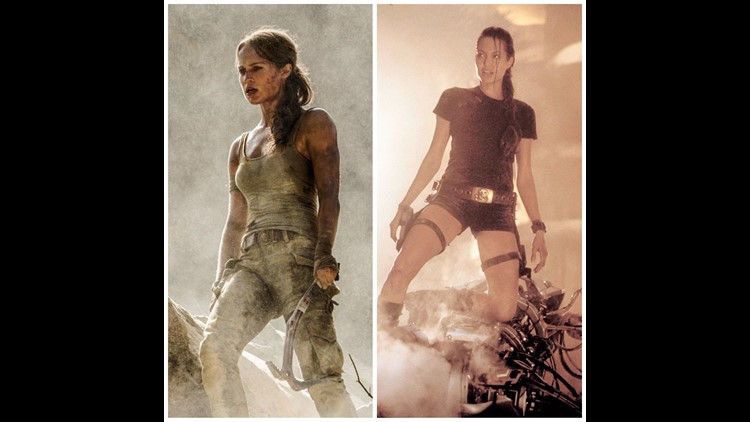 Warner Bros/Paramount
If you take this film as a stand alone, it will leave a lot to be desired. It can seem disappointing to watch Lara Croft come into her own while being outwitted, beaten up, and struggling throughout the start of this film. I take that with a grain of salt, because unlike the video game character who has been kicking ass for a long time, origin story Croft is just getting her start. It can be refreshing to see a woman who hasn't been training as a soldier her whole life, learn to find her inner power throughout the film. It feels very human to see Lara's failures make her stronger and smarter.
Her journey is perfectly embodied during the sequence where she breaks free from a headlock. At the start Lara has to tap out, bite and scratch to escape. She fails numerous times before she finally frees herself. She is a relatable female badass, and that is the second (and last) feminist breakthrough of this film.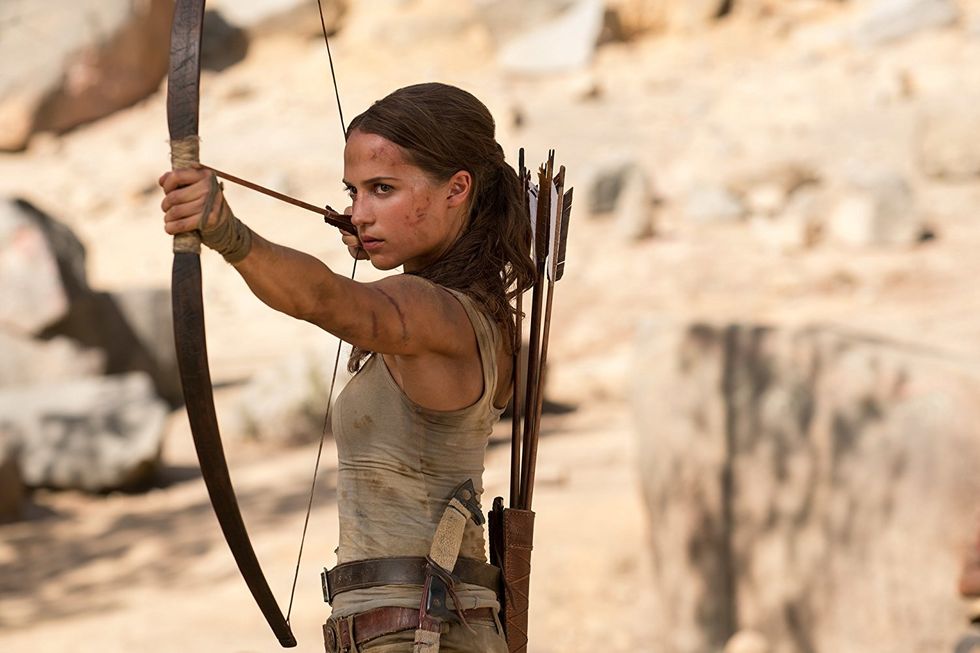 IMDB
The lack of representation in this film is, honestly, incredibly disappointing. One might argue, this whole movie is centered around a woman, so how could it lack representation? I would respond that, if women make up around 50% of the population, then why is Lara Croft the only woman in this film? Sure, there are a handful of badass fighting women who make an appearance at Lara's boxing gym, but that first scene makes up the majority of the female cast and lasts about 2 minutes. Ethnically, this could be almost be considered diverse cast…. of men. There are only a handful of women, and none of color. The majority of people won't see themselves represented in this film.
There is so much potential here, but it doesn't quite come to fruition. However, this is a win for women who want to see a realistic action hero that is so much more than tits and ass. It just isn't the best it could be, and that's a problem. It does enough to get by, but with so many films doing better, it feels like it's time for everyone to step up their game.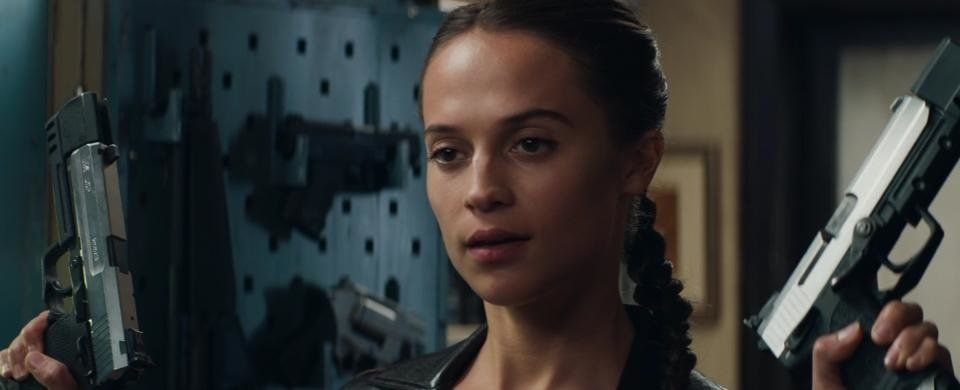 IMDB
As for whether or not the film is a good movie, I really enjoyed it. It had me on the edge of my seat at times and Alicia Vikander carries this role with strength, grace, and a tiny dash of humor. As it stands on it's own, this movie isn't a true feminist victory. But, if it's meant to entice audiences into a series, where Lara Croft has developed into her role, then there's plenty of promise for the future. Here's hoping.
---
POP⚡DUST | Read More…
SATURDAY FILM SCHOOL | Season 3 of 'Love' Ends on a Hopeful Note
WTWD? | Questions on Season Eight of The Walking Dead: Episode 11