FILM & TV
The love story of Gus and Mickey has come to a pleasantly hopeful end.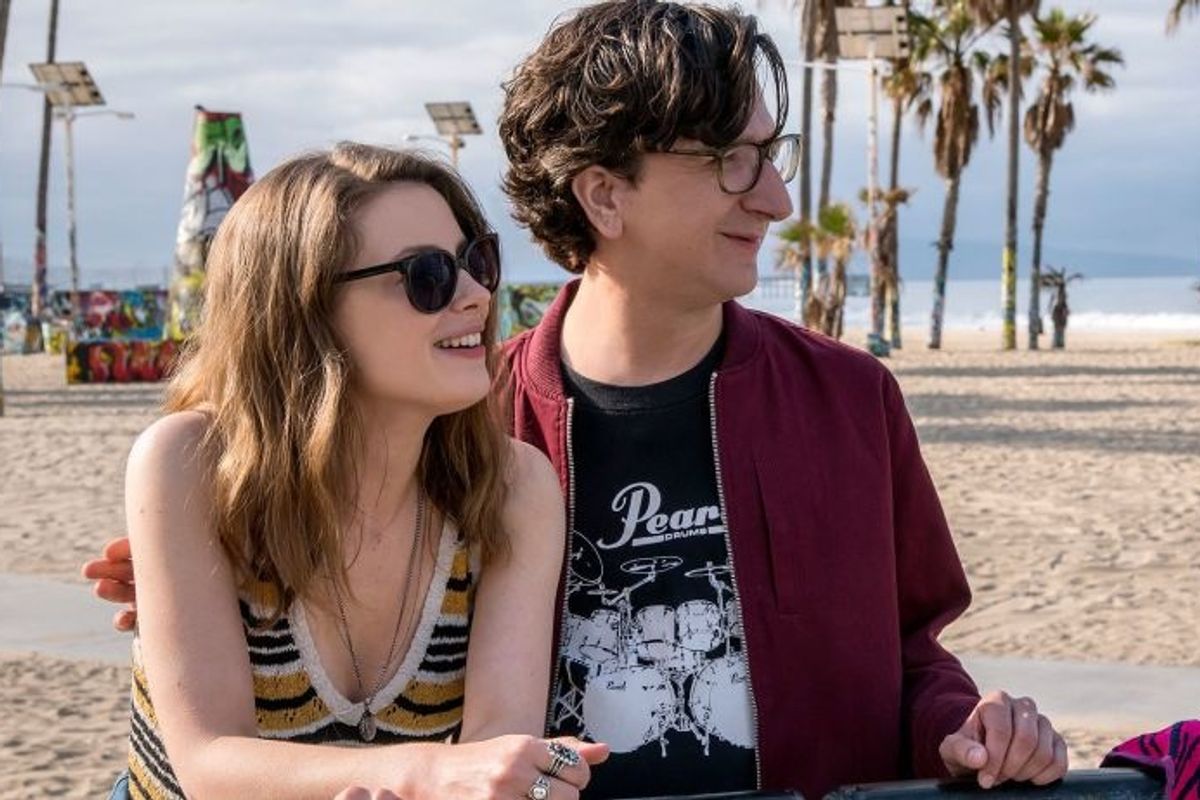 Netflix
Call it homeostasis, but we all have a way of ending relationships that have fulfilled their purpose.

Netflix's "Love" is probably the most unromantic show about love and relationships, which isn't necessarily a first for a rom-com with Judd Apatow's name attached. Apatow has a thing for realistic love, that is, I-guess-we're-really-stuck-with-each-other love, or good ol' companionship after the magic fades. Those that have followed "Love" since Season 1 have watched Mickey (Gillian Jacobs) and Gus (Paul Rust) stumble upon, run away from, and finally settle into healthy, adult love. Season 3 finds the couple adjusting to their newfound happiness and their shared fear of screwing things up. "Love" has always shown why relationships in one's early 30s aren't just relationships: One's lover, friends, apartment, shoes, and job are all a reflection of one's adequacy as an adult, and in harsher terms, one's value in the no-one-wants-to-die-alone market.
"Love," like most rom-coms about the awkward transitional period between ending your 20s and entering your 30s, is, at its core, about regular, everyday losers wanting to love like winners. Sit with the word losers. "Love" isn't glamorous, in fact, it's the type of show that elicits—at a minimum—one full-body cringe per episode. But how many people love like in the movies? Love—a subject so heavily explored in literature and film, it's innately comical—looks and feels different when losers are doing it.
As a recovering alcoholic and sex and love addict, Mickey's sobriety is also a condition of her staying in a relationship with Gus, a grown man who's slowly realizing his nice-guy complex doesn't excuse his own neurosis. Mickey's endearingly weird roommate, Bertie (Claudia O'Doherty), turns 31 and subsequently questions her relationship with Randy (Mike Mitchell), a cloying man-child who's terminally unemployed. If this doesn't sound like an A-list friend group to you, then the show's writers (Rust, Apatow, Lesley Arfin) have done their job. Relationships, whether platonic or romantic, have expiration dates; friends grow apart and lovers fall out of love. Call it homeostasis, but we all have a way of ending relationships that have fulfilled their purpose.
Because at 30, being a loser is no longer cool. Season 3 of "Love" is about improvement, walking away from relationships as an act love—self-love—which is the most adult thing a person can do. Mickey and Gus are too old to self-sabotage their relationship in the name of fun, and too young to understand the permanency of saying yes or no to each other for the final time. (An episode in which Gus runs into his ex-fiancé at a friend's wedding is one of the season's more emotionally resonant episodes and clarifies why we've rooted for Mickey and Gus, screaming at the screen when they get it wrong.)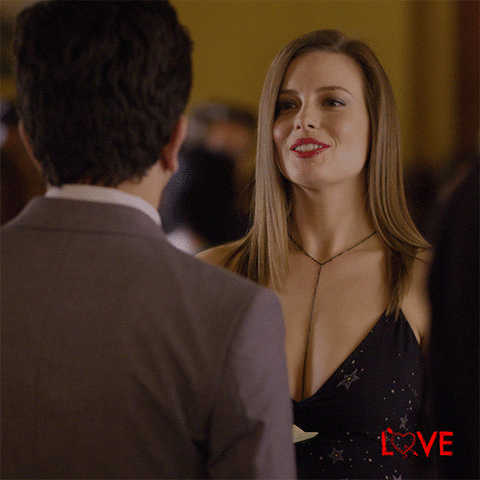 For many 30-year-olds, the tradition (or institution?) of marriage symbolizes the last hurrah, the yes or no, the final declaration of choice in one's life before settling into one's very own expiration. "Love," of course, isn't that grave—its weightiest concern is how and with whom its characters will settle into complacency. The Los Angeles setting adds to the laid-back, easy-breezy vibes, the quotidian drama of Mickey and Gus, and commonplace banter, where characters talk about their new microwave replacements before having awkward sex.
So, if you want to see regular people, particularly men, have hilarious ego fits, look for stable employment, and climb, rung by rung, the social ladder of adulthood, "Love" is your show. In its final season, "Love" slows down and shows how people choose to grow with one another, the small baby steps we take in relationships that matter most to us. But Mickey and Gus are choosing on what terms they'll accept the conditions of adulthood and monogamy. In Season 3, they're not entirely vanilla…more like sherbet.
POP⚡ DUST Score: ⚡⚡⚡⚡
---
Shaun Harris is a poet, freelance writer, and editor published in avant-garde, feminist journals. Lover of warm-toned makeup palettes, psych-rock, and Hilton Als. Her work has allowed her to copyedit and curate content for various poetry organizations in the NYC area.
---
POP⚡ DUST | Read More About Film/TV...
THE REAL REEL | High Maintenance; Highly Recommended
INTERVIEW | Jonny McGovern of Hey Qween TV!
SATURDAY FILM SCHOOL | 'Atlanta Robbin' Season' Is Back and Stronger in Tone and Style
WTWD? | Questions on Season Eight: Episode 10
---