FILM & TV
MARCH 9TH-11TH | "A Wrinkle in Time" has finally arrived in cinemas!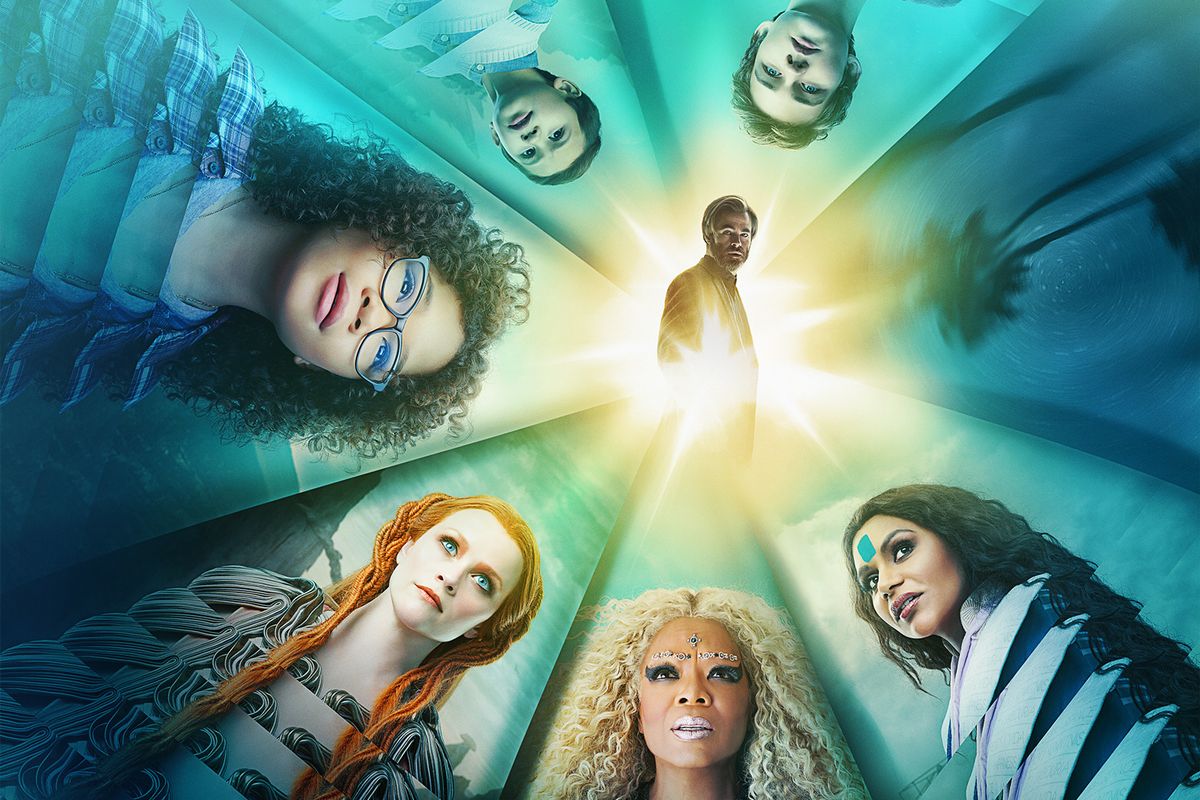 The Academy Awards are finally through, but that doesn't mean your time at the movies has to end for the year.
In Popdust's column, Box Office Breakdown, we aim to inform you of the top flicks to check out every weekend depending on what you're in the mood to enjoy. Looking to laugh? What about have your pants scared off? Maybe just need a little love? Whatever the case may be, we have it.
Take a peek at our top picks for this week...
---
If you're taking a spring trip to Mexico in search of some nice weather, this might not be the best thing to see. A businessman heads down south and gets caught in the middle of his selfish colleagues, local drug gangs, and even more trouble as he becomes a criminal of sorts himself. But remember, this is a comedy, after all. This guy will fight to save his life, always asking the question of whether or not he can get ahead of the drama. Seems like his day job will be quite the relief to return to (if he is ever able to do so).
R | Running Time 1hr 50m | Amazon Studios | Director:Nash Edgerton
Starring:Joel Edgerton, Charlize Theron, David Oyelowo, and more!
---
Put a little bit of a thrill into your weekend with this new action film hitting the film screen. New Hope, Alabama is rural and quiet, until some problems start to arise. A hurricane is coming straight for the Gulf Coast line, and will create remarkable damage. But if this doesn't worry you, then perhaps the team of thirty well-armed mercenaries will. They're on the hunt for treasure from the local depository. Robbers using the weather to plan out their crimes is certainly something we haven't heard of before. You will never underestimate the oddity of the south again.
PG-13 | Running Time 1hr 43m | Dream Team Films | Director:Rob Cohen
Starring:Toby Kebbell, Maggie Grace, Ryan Kwanten, and more!
---
Get ready for the foreign version of Bridesmaids, or any other girl comedy about a bachelorette time gone absolutely wrong. In this Chinese sequel to an idea that American audiences are already quite familiar with, three friends wake up naked on the beach and realize that there good time out has had a few snags along the way. Like, for instance, two of them are handcuffed to a briefcase and they can't remember why. As the group tries to work backward through their wild night, they realize they are now connected to a local gang of criminals. Maybe they should have stuck to buying erotic shaped candy and watching romantic comedies.
NR | Running Time 2hr | Acutance Pictures Corporation of China | Director:Chun-Chun Wong
Starring:Janine Chun-Ning Chang, Ivy Yi-Han Chen, Tiantian Fan, and more!
---
Two upperclass teenagers in Connecticut. We already know they have a slew of problems, but one in particular brings the girls together. Lily and Amanda had grown apart but are brought back together by a shared distaste (or hatred) for Lily's stepfather, Mark. With Lily's pretty, polished past and Amanda's sharp attitude coming together, the young women bring the worst out in each other in order to achieve a shared desire. Yes, that admittedly makes it sound like they're going to kill a man, and with the help of local hustler, Tim the girls might just get what they want.
R | Running Time 1hr 30m | Focus Features | Director:Cory Finley
Starring:Anya Taylor-Joy, Olivia Cooke, Anton Yelchin, and more!
---
And our ⭐️ TOP PICK ⭐️ ...
One of your favorite childhood books has officially made the leap from page to screen, especially after all of the press we've seen. Now, we are introduced to Meg Murry and her little brother, Charles Wallace, who have been without their father for five years after he discovered a mysterious planet. Now, on a journey with their classmates Calvin O'Keefe, the children will be taken through time and space by Mrs. Whatsit, Mrs. Who, and Mrs. Which to see the evil that can live in the world, as well as a challenge to see just how brave they are deep down.
PG | Running Time 2hr | Walt Disney Pictures | Director:Ava DuVernay
Starring:Storm Reid, Oprah Winfrey, Reese Witherspoon, and more!
---
Really like a film you see or know of one coming soon that we should check out? Shoot me an email and let me know!
---
Rachel A.G. Gilman is a writer, a radio producer, and probably the girl wearing the Kinks shirt. Visit her website for more.
---
POP⚡DUST | Read More About Film...
INTERVIEW | Composer Dominic Lewis
THE REAL REEL | "20th Century Women" Is As Relevant As Ever