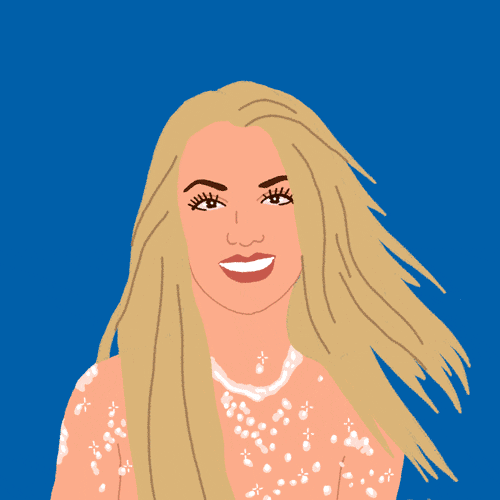 On this day in 2000, Britney Spear's salacious career as a teen star was in full swing.
Her single "Oops...I Did It Again" had debuted at #1 on the UK charts after dominating the Billboard charts stateside. The track, produced by pop legends Max Martin and Rami, sold over 600,000 copies in the UK alone and certified the teen idol as an international pop star. The song would land Spears a 2001 Grammy nomination for Best Female Pop Vocal Performance.
---
While the singer had a tumultuous road to adulthood, Spear's unwavering authenticity throughout it all, made her an unlikely feminist icon in hindsight. In a decade when female pop singers were oversexualized and treated with irreverence, Spears continued to do whatever the f*ck she wanted as tabloids punished her for it.
"Teens don't have an attention span anymore," Carson Daly told Rolling Stone in 1999. "They just want to feel good for those four minutes, then go hit the Internet. They don't want to take things too seriously...Britney is a poster child for them." Britney's mature grasp on sexuality and musicality at the age of 17 was shocking. "Too often [Spear's songs] are eclipsed by the splashy story of her life," wrote Interview Magazine. "But listen through her back catalog, and you'll encounter a wild melange of emotions...in the space of a few minutes." As for the infamous low cut tops, skin-tight leather suits, and naughty schoolgirl uniforms that flooded her music videos, they were almost satirical in their erotic stereotypes. "All I did was tie up my shirt!" Spears told Rolling Stone when asked to explain the thirst-trap nature of her visuals. "I'm wearing a sports bra under it. Sure, I'm wearing thigh-highs, but kids wear that–it's the style. Have you seen MTV…?"
Britney Spears - Oops!...I Did It Again (Official Video) www.youtube.com
But from 2002 to 2007, Spears "erratic public behavior" absorbed the tabloids. But in retrospect, Spear's "irregularities" seem relatively unfounded when held up in comparison to the antics of 2020 pop stars–or even our federal government. Instead, the drama that has forever consumed Spear's career is a cascade of misunderstandings and abusive behavior. In 2006 she came under attack after paparazzi snapped pictures of her driving with her baby son on her lap. Spears acknowledged her mistake but said invasive photographers caused her to instinctually grab him. "My baby is my religion," she said in a separate interview. Shortly after, she consumed headlines again after posing nude for the cover of Harper Bazaar. Her motives were ruthlessly questioned, despite Spears saying she did so because she felt "empowered" by her "pregnant beauty." A few months after that, her aunt passed away from ovarian cancer. Spears was struck with grief and began abusing drugs to cope, all while the tabloids didn't let up.

A month later, Spears checked herself into rehab. Despite her fight to get healthy amidst years of unending trauma, the tabloids remained ruthless in their depiction of Spears as a broken woman. "The media pile-on had become common for Spears in 2007," wrote Variety. "Nonstop headlines all asking, essentially, 'What's wrong with her?'" Meanwhile, ex-husband Kevin Federline was refusing to allow Spears to see her children. That final tragedy provoked Spears's legendary "meltdown." By meltdown, we mean she just shaved her head and went to get a tattoo.
"Many have linked this to the idea that Britney wanted control of her life and image," wrote Cosmopolitan. Spear's had been the music industry's puppet since she was 16-years-old. Her movements heavily restricted, her choices often made for her. Her "meltdowns" a cry for independence.
In the days of COVID-19, Spear's antics and our insatiable focus on them is almost comical. 2007 would close out in Spears's favor, as she would go on to release Blackout, which remains her magnum opus. But even now, #FreeBritney movements are trending all over as disturbing details emerge about how little control Spears still has over her own existence. Her music would go on to define the decade, with a plethora of smash hits to her name, yet while Spears has remained forthcoming about her choices, the world and those around her continuously quashed her self worth. In a time when female empowerment is more important than ever before, it's sad to think that Spears's contributions were so profoundly suppressed.