MUSIC
The musician reinvents Britney Spears' iconic hit "Toxic" as a dark, twisted fantasy.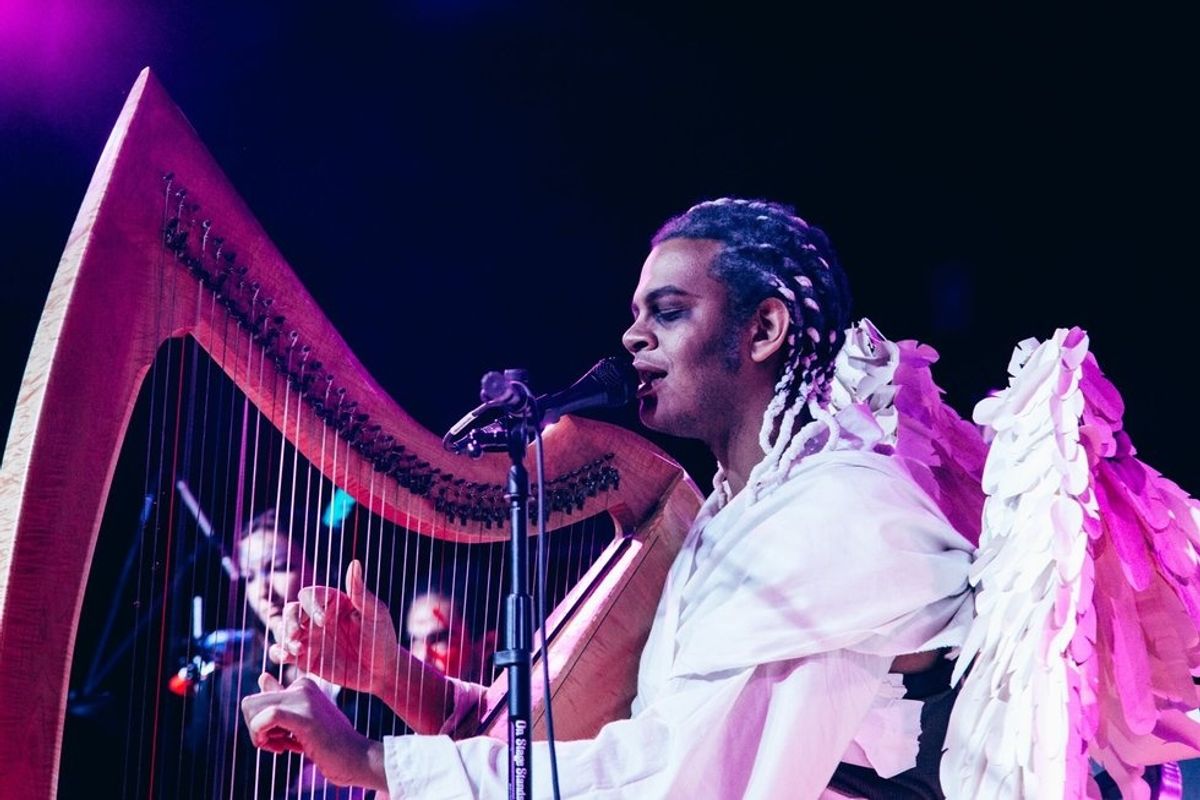 Calvin Arsenia
Arsenia creates a savage paradise of strings.
Covers of iconic pop hits are ubiquitous these days - but when Kansas City multi-instrumentalist and singer Calvin Arsenia covers Britney Spears' iconic 2003 hit "Toxic," he infuses the same instant thrill of electricity that charges much of his work. In his dark, orchestral-driven cover, Arsenia weaves in and out of the melody with Eurythmics-style dreaminess. The strings pulsate along tight, vibrating lines vacillate between reality and surrealism.
In fact, self-proclaimed "surrealist soul" artist, Arsenia slips between the cracks of reality into an Alice in Wonderland kind of fantasy, while also drawing from his classical training. Such a hybrid approach is palpable throughout the entirety of "Toxic," with refined gravitas and fractal theatrics coursing through the record. All the while, there is a stark vulnerability in his voice that weaves the strands together into an emotive retelling of the oft-played pop hit.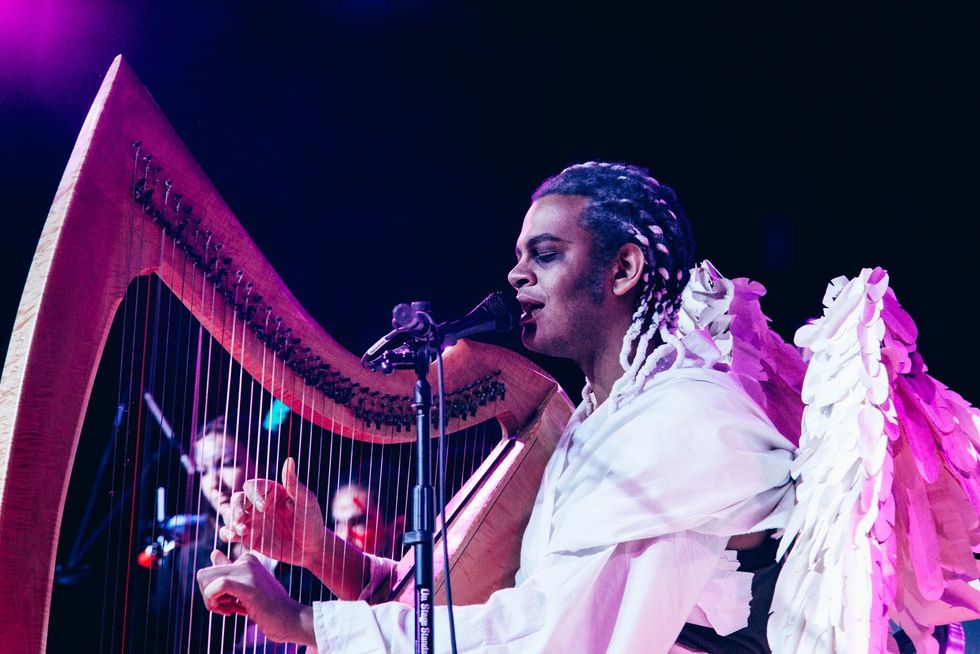 Calvin Arsenia
Arsenia's "Toxic" is co-produced with J. Ashley Miller and Simon Huntley, recorded at Miller's own studio, The Infoaming Vortex, and later mastered by David Kutch, known for his work with the likes of Alicia Keys and Solange. The piano crescendos and explodes into a thick cloud of electric guitar, ghost-like synths, and orchestral strings. He croons the familiar chorus ("Baby, can't you see / I'm calling / A guy like you, should wear a warning") with distinctively languid vocals over the flair of strings.

And yet the spirit of Spears' original still pulsates under Arsenia's dazzling composition. And rightfully so. "I remember the first time I heard Britney's 'Toxic.' The wigs, outfits, iconic strings, drums, crazy production, and sultry vocals," he explains to Popdust, set to premiere the vibrant but fragile piece today. "It plucked some chords in me about music and sexuality that was fun, passionate, and exciting. I wanted to bring some of that sultry, sexy energy to my world of harpy, whimsical, drippy, folk-soul mishmash."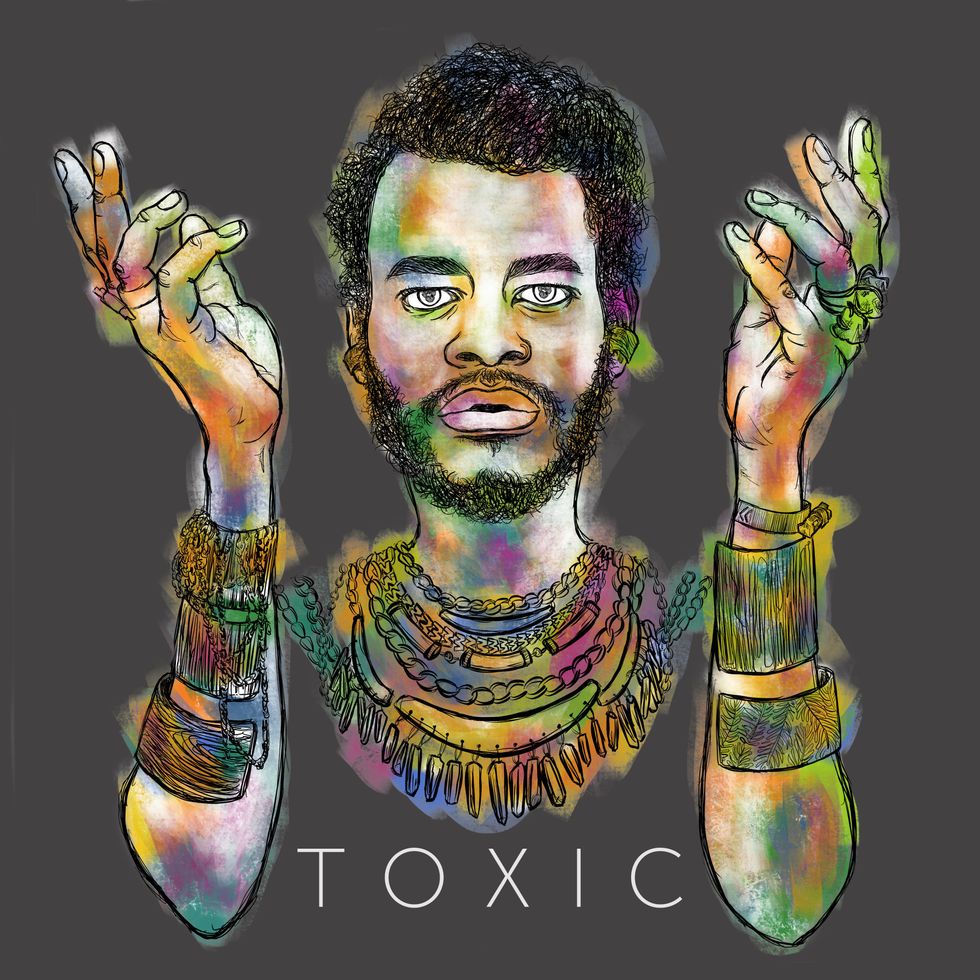 Calvin Arsenia
As a result, the rich layers of Arsenia's composition invite the listener to dig deep into the artist's raw and unhinged headspace while also dragging you inward, begging introspection. "When recording it we wanted the music to really sound like the tumultuous chaos of emotions I feel when I've been stricken and made lovesick over someone," he says. "It's stripped down. It's chaotic. It's sexy. It's weird. It's me. It's you. It's toxic. Enjoy. May it give you life."
"Toxic" follows the release of another new cut titled "Headlights," the first single off Arsenia's forthcoming studio record Cantaloupe with Bullseye Records, which is anticipated later this year.
Listen below:
---
Jason Scott is a freelance music journalist with bylines in B-Sides & Badlands, Billboard, PopCrush, Ladygunn, Greatist, AXS, Uproxx, Paste and many others. Follow him on Twitter.

---
POP⚡DUST | Read More…
Popdust Presents | Dame Grease Relishes in His Legacy
Ready To Pop | XYLØ, Riley Clemmons & More Dance Their Troubles Away
Popdust Presents | Aston Merrygold is Signed, Sealed & Delivered