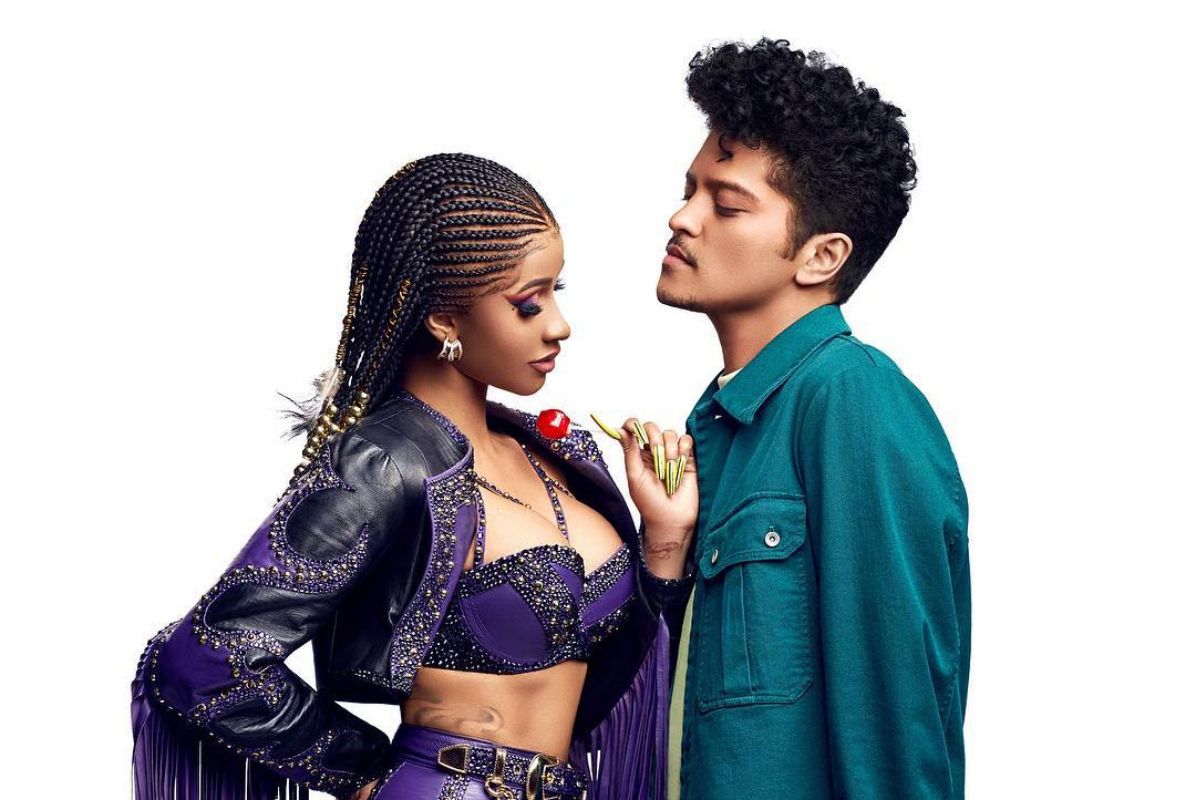 Recent first time Grammy award winner, Cardi B, has teamed up with eleven time Grammy winner, Bruno Mars, on hot new single, "Please Me."
Cardi B & Bruno Mars - Please Me (Official Audio)youtu.be
The song features a satisfying role reversal. Mars sings the melody, playing the part of the desperate, lust-filled submissive, while Cardi raps, teasing and enticing Mars, continually asking him to repeat the songs refrain, "please." The song is an interesting combination of Mars and Cardi's specific musical styles. While there's plenty of Mars' 80's-reminiscent musical stylings, theres also a hefty dose of Cardi's aggressive rapping. Its sensual and rhythmic, allowing both artists to express their unique styles but come together to create a cohesive pop song thats sure to rocket to the top of the charts.
We're also more than a little bit here for the promotional photo that accompanies the single. The purple rhinestoned leather outfit, complete with ripped fishnets to show off Cardi's thigh piece, is almost enough reason to love the song alone. Also, according to the internet, Bruno Mars stands about 5' 5" tall while Cardi is 5' 6". We're really enjoying picturing the box Bruno Mars must be standing on in the picture.
---
Brooke Ivey Johnson is a Brooklyn based writer, playwright, and human woman. To read more of her work visit her blog or follow her twitter @BrookeIJohnson.
---
POP⚡DUST | Read More...
Trump Rallies Are the WWE of Politics
5 Romantic Movie Gestures That Are Actually Super Creepy
Is Pete Davidson "Ugly Hot" Enough to Be the Next Steve Buscemi?