Sports
Carrie Underwood Roasted Again for Her 'Sunday Night Football' Opening Song
A Building Tradition Football Fans Love to Hate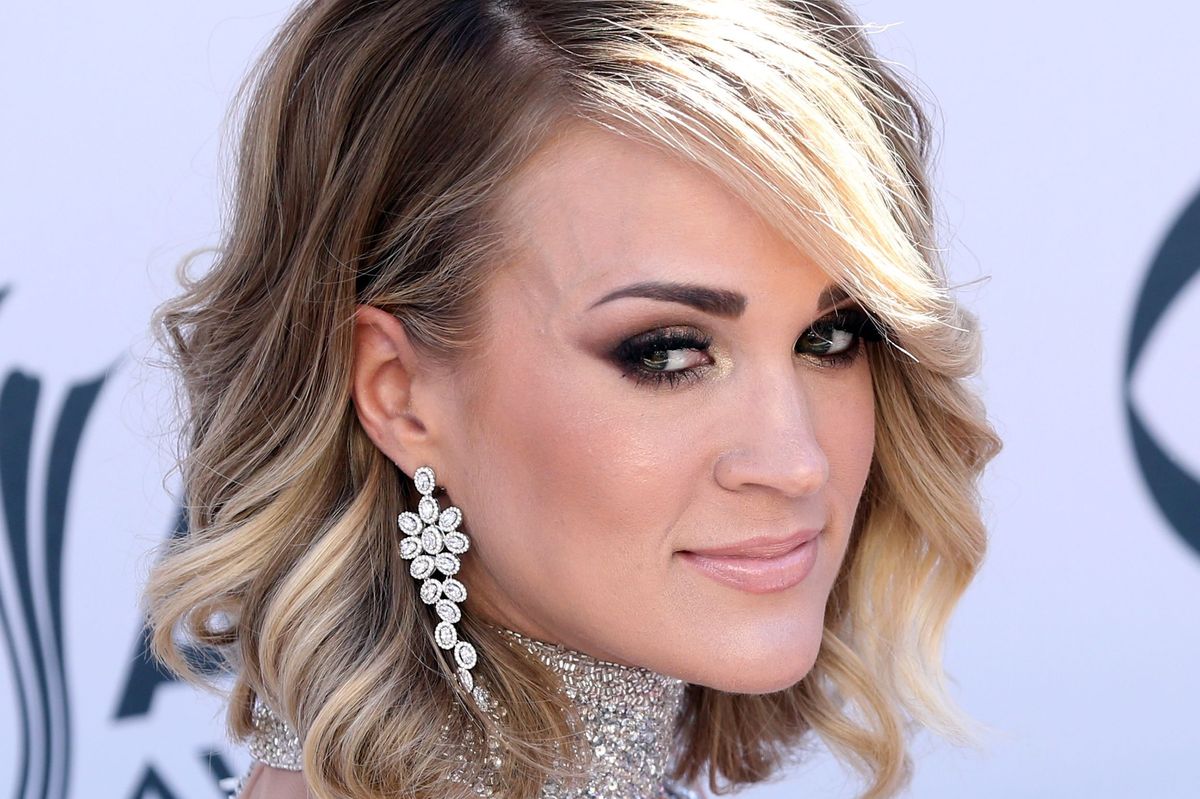 Photo by Mediapunch/Shutterstock
On Sep. 9 right before NBC Sunday Night Football, Carrie Underwood kicked off the night by singing a new theme song — fans, however, were unenthused by the musical precursor.
Right away, 'Game On ' features the Pepsi-Cola logo which immediately gives off a scummy advertisement feel — then it goes on to highlight Underwood in some kind of rave-y, epilepsy-inducing warehouse, singing and dancing to a simple song with a basic rock/country tune.

The theme video also featured select players drinking Pepsi and highlight reels from past games — there's really nothing different about this theme song in comparison to past years. It just seemed like something the network had to throw together to appease sponsors and feature celebrity appearances.
Both Underwood and football fans took to Twitter to complain — some hated all of her theme songs while others just wanted last year's back. Other Twitter users love Underwood, but dislike what she's doing with 'Sunday Night Football.'
However, it isn't just negative emotions — some fans were super excited to see Underwood on stage for another year and pumped her up on Twitter.

Compared to last year, this theme really wasn't that different — ' Oh, Sunday Night ' featured the Verizon logo first, then a more "I love America" feel with the flag hanging off the side of a building. However, the song was catchier even though Underwood ended up on a stage — which then made it seem like we were watching the theme to the X Factor.
Underwood has been singing the theme since 2013 — before that , we had Faith Hill from 2008 to 2012 and Pink in 2006. To be perfectly honest, they all sound pretty much the same — the singers didn't even change that much in style.
Perhaps the network just want to play it safe — people tend to have adverse reactions to change, especially in a tradition as old as football. But wouldn't you want to hear, oh I don't know, maybe an R&B version of the theme song? Some say don't reinvent the wheel, but I say we should at least experiment with it.

---
Amber Wang is a freelancer for Popdust and various other sites. She is also a student at NYU, a photographer and intern at the Stonewall National Monument.
---
POP⚡DUST | Read More ...

Head of CBS Les Moonves Resigns Over Sexual Misconduct Allegations
Paul McCartney to Play Secret Live Streamed Concert in NYC
PREMIERE | Brynn Elliott Talks About Love and Heartbreak in Private Acoustic Session