MUSIC
Paul McCartney to Play Secret Live Streamed Concert in NYC
The Beatles Member will Revisit Original Hits and Solos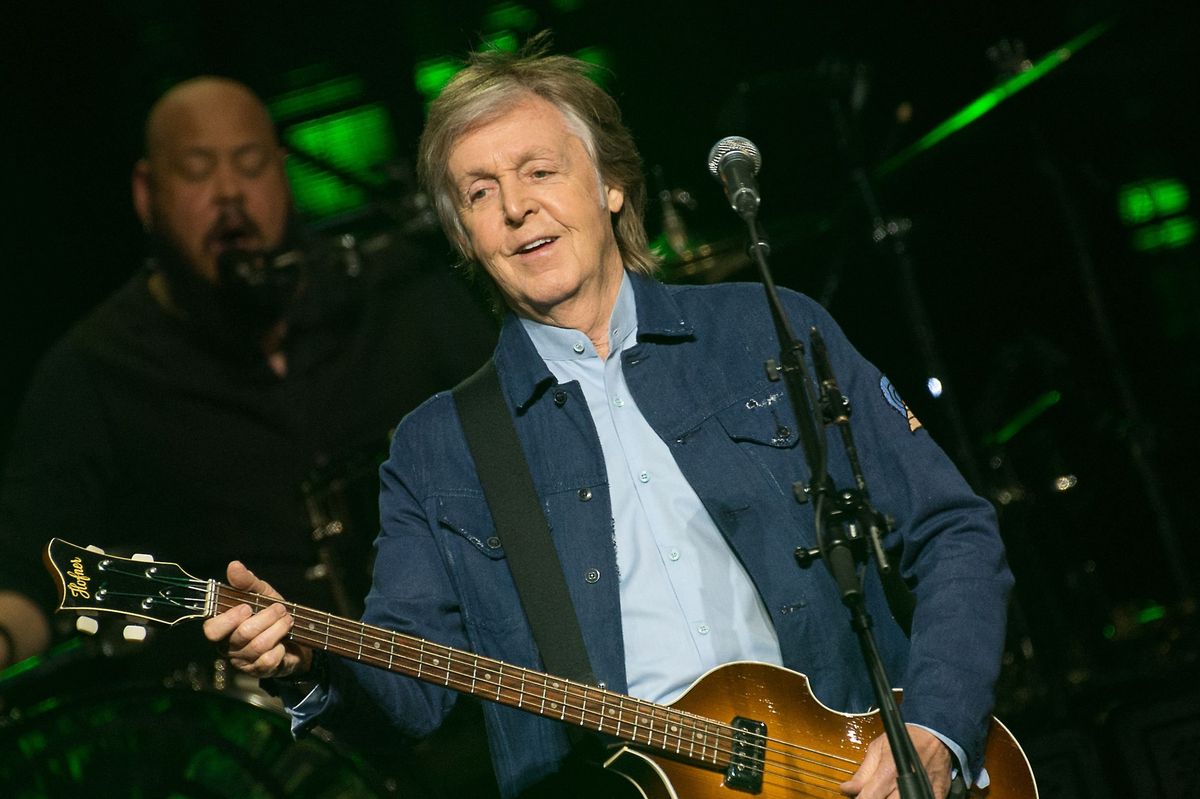 Photo by RMV/Shutterstock
Nostalgia certainly runs deep in determining what our favorite music, movies and shows are — it explains the recent reboots of classic '80s and '90s shows, the resurgence of high-waisted jeans, and the hipster record players being sold at Urban Outfitters.
Whatever your past poison might be, Paul McCartney is here to relinquish some of your Beatles nostalgia — he'll be performing at an unnamed location in New York today at 8 PM. If you weren't invited — like most of us — don't worry, it'll be live-streamed too.

The performance seems to be in promotion of his new album, Egypt Station, which also releases today. Other appearances and performances include The Howard Stern Show on Wednesday and The Tonight Show with Jimmy Fallon yesterday.
"Over the last days, Paul has been teasing fans and hinting at something coming this week in New York City," reads his website. "Today he confirms he will be joining forces with YouTube Originals to live-stream a secret concert via his channel this coming Friday 7th September to celebrate the release of his new album Egypt Station."
McCartney will be playing tracks from his new album, biggest hits from the Beatles, songs from Wings and other solo works.
From his interview with Howard Stern's SiriusXM show, McCartney only spoke a bit about his new album's name. "I did a painting that kind of had Egyptian-y stuff in it because I like Egyptian [writing]," said McCartney.

However, he did a little more recounting on the days of the Beatles and realized that hindsight is 20/20. "There was a meeting where John came in and said, 'I'm leaving the group.' And looking back on it, he'd reached that stage in his life. We all had," said McCartney. "Even though we thought [Yoko Ono] was intrusive because she used to sit in on the recording sessions and we'd never had anything like that. But looking back on it, you think, 'The guy was totally in love with her. And you've just got to respect that.'"
On his appearance with The Tonight Show, McCartney was a little more goofy and fun and described his album as a concept album rather than a modern pop album — which is a bit contradictory since he worked with a primarily pop producer Greg Kurstin.

Whatever you may think of Paul McCartney, you can't deny that he's a legend and that any chance of seeing him play would be like watching living history. And if you don't have that opportunity, there's always this live-stream at 8PM today.
---
Amber Wang is a freelancer for Popdust and various other sites. She is also a student at NYU, a photographer and intern at the Stonewall National Monument.
---
POP⚡DUST | Read More ...

PREMIERE | Brynn Elliott Talks About Love and Heartbreak in Private Acoustic Session
Brie Larson Reaches Badass Status in First Photos of Captain Marvel