MUSIC
The Toronto Rock 'N Roll Duo's New Record, Bide My Time Until I Die.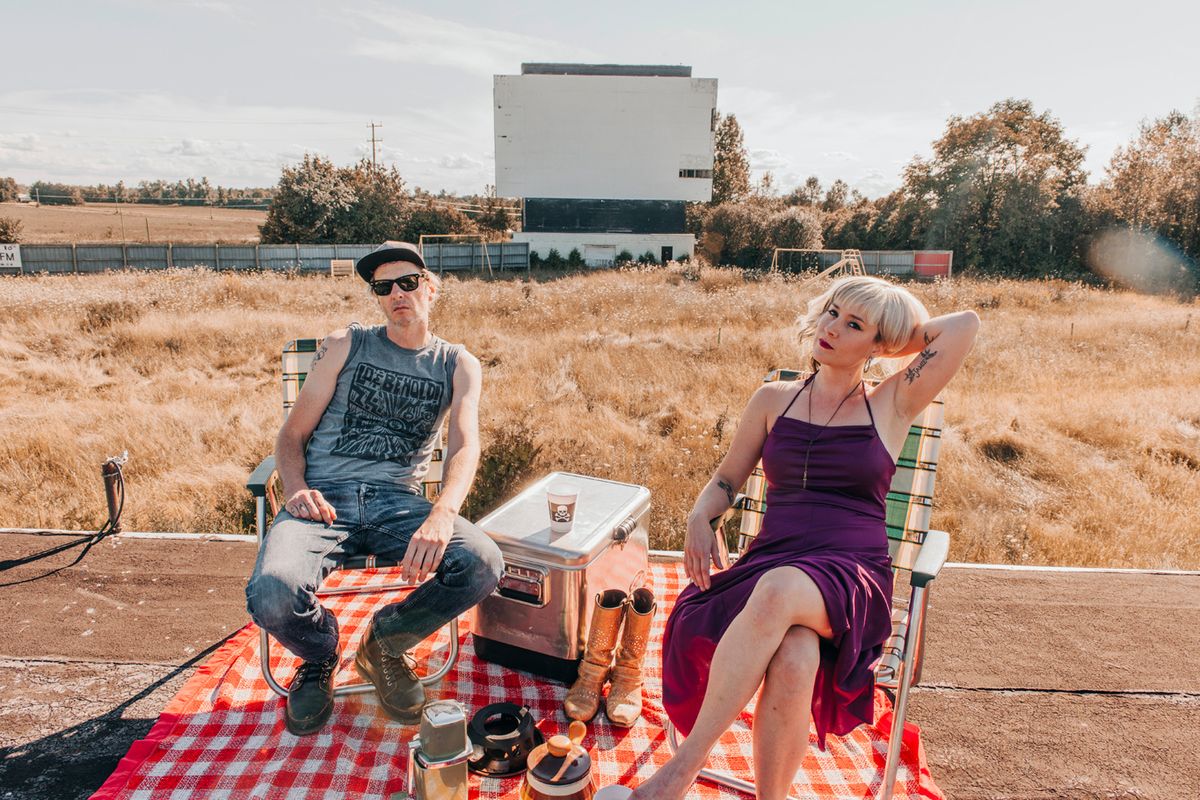 CATL
Being a teenager can be tough.
When you're a teenager, you've got the world at your feet. It's both thrilling and daunting. In your attempts to find your place in an ever-changing, ever-tragic world, you throw a bunch of things at the wall hoping something, anything will stick. Jamie Fleming, the gravelly-voiced provocateur of rock 'n roll duo CATL, unlocks a door to his past with a new jangly jam called "I'm On," premiering today. Partner-in-crime Sarah Kirkpatrick takes the reigns on the down-in-the-dirt anthem about learning to navigate life as a wild-haired and courageous teenager.
"I could see the future freezing in front of my face / Everything made sense, and I knew my place," the Toronto duo wriggles in between dry guitar chords and the hollow rattling of percussion. In the spirit of such other musical daredevils as Shovels & Rope, CATL are only getting muddier with time. "I'm On," celebratory and intensely self-aware, analyzes "all the teenage conundrums of taking acid, hangin' with friends and trying to figure out what your place in life is gonna be," Fleming tells Popdust over email.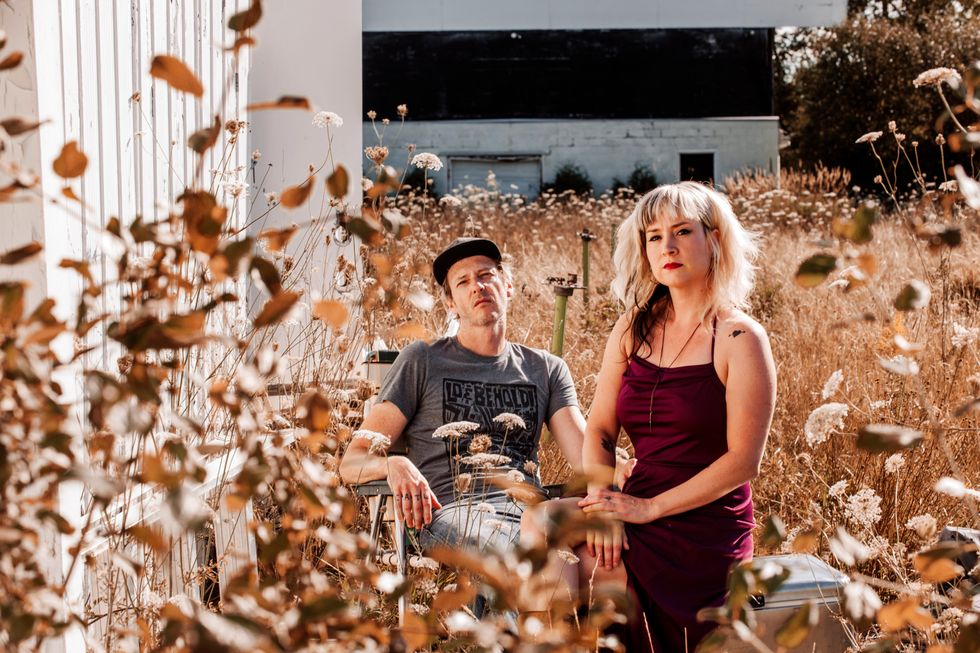 CATL
"The song has a lot of adventures in it with a high school friend of mine, whom I don't want to name out. We're still friends and those lessons we learned back when we were kids still apply today," he adds. "Taking hallucinogens at the right age can really help you see things for what they really are." Even though Kirkpatrick injects the anthem with her own incomparable charm, it remains firmly planted from Fleming's perspective of a "young life which, like most of us, was fairly difficult."

"I'm On" is just the latest primer for the duo's new album, Bide My Time Until I Die, out September 21.
Listen below:
Here are the duo's upcoming tour dates:
September 21 - Toronto, ON - Dakota Tavern
September 22 - Toronto, ON - Dakota Tavern
September 29 - London, ON - Call the Office
October 5 - Hamilton, ON - This Ain't Hollywood
October 6 - Kitchener, ON - Boathouse
October 12 - Chicago, IL - Montrose Saloon
October 13 - Detroit, MI - Theatre Bizarre
October 16 - Nashville, TN - the 5 Spot
October 19 - Memphis, TN - Bar DKDC
October 20 - Paducah , KY - Maiden Alley Cinema Oktoberfest
October 27 - Toronto, ON - Dakota Tavern (Hallowe'en Spooktacular)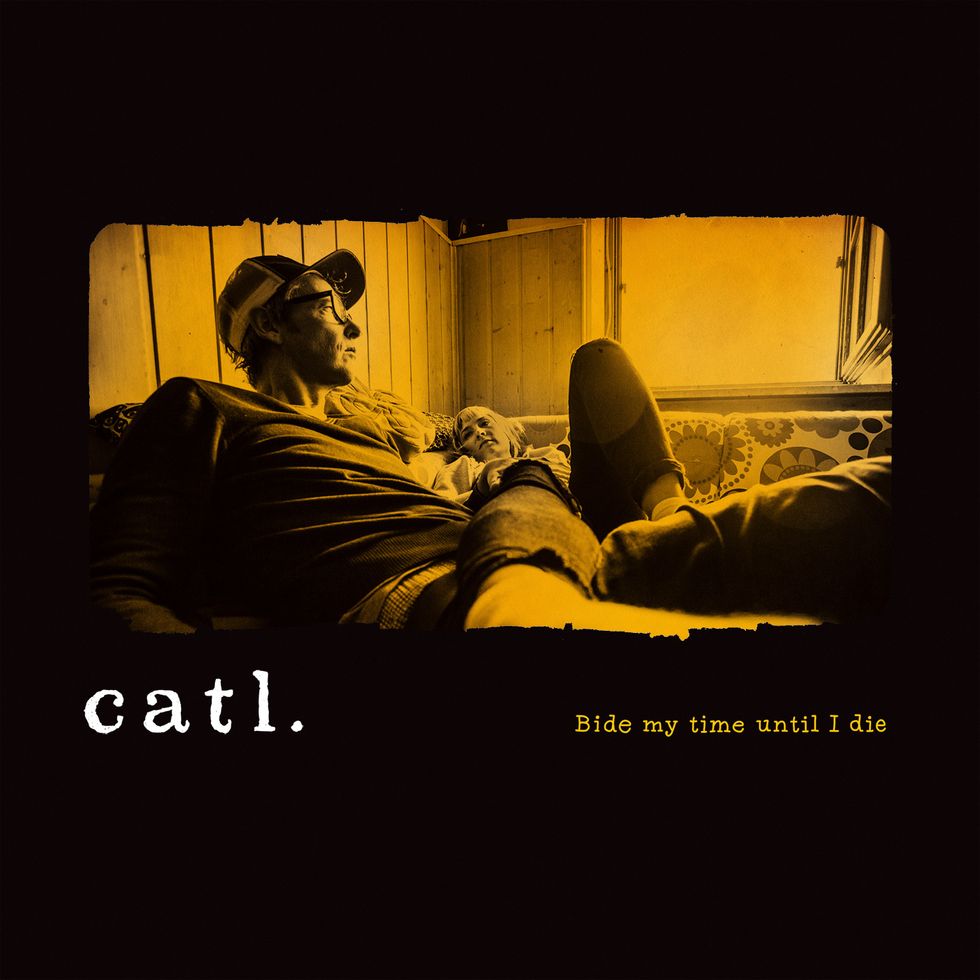 CATL, Bide My Time Until I Die album cover
---
Jason Scott is a freelance music journalist with bylines in B-Sides & Badlands, Billboard, PopCrush, Ladygunn, Greatist, AXS, Uproxx, Paste and many others. Follow him on Twitter.

---
POP⚡DUST | Read More…
Popdust Presents | BAYLi Flexes Freedom & Love on New Mixtape
Ready to Pop | Petrie & More Soothe Frazzled, Manic Feelings
Popdust Presents | Scruffy Pearls Spins a Web of Blues, Rock & Pop