Frontpage Popular News
The Reason? An Outstanding Out-of-County Warrant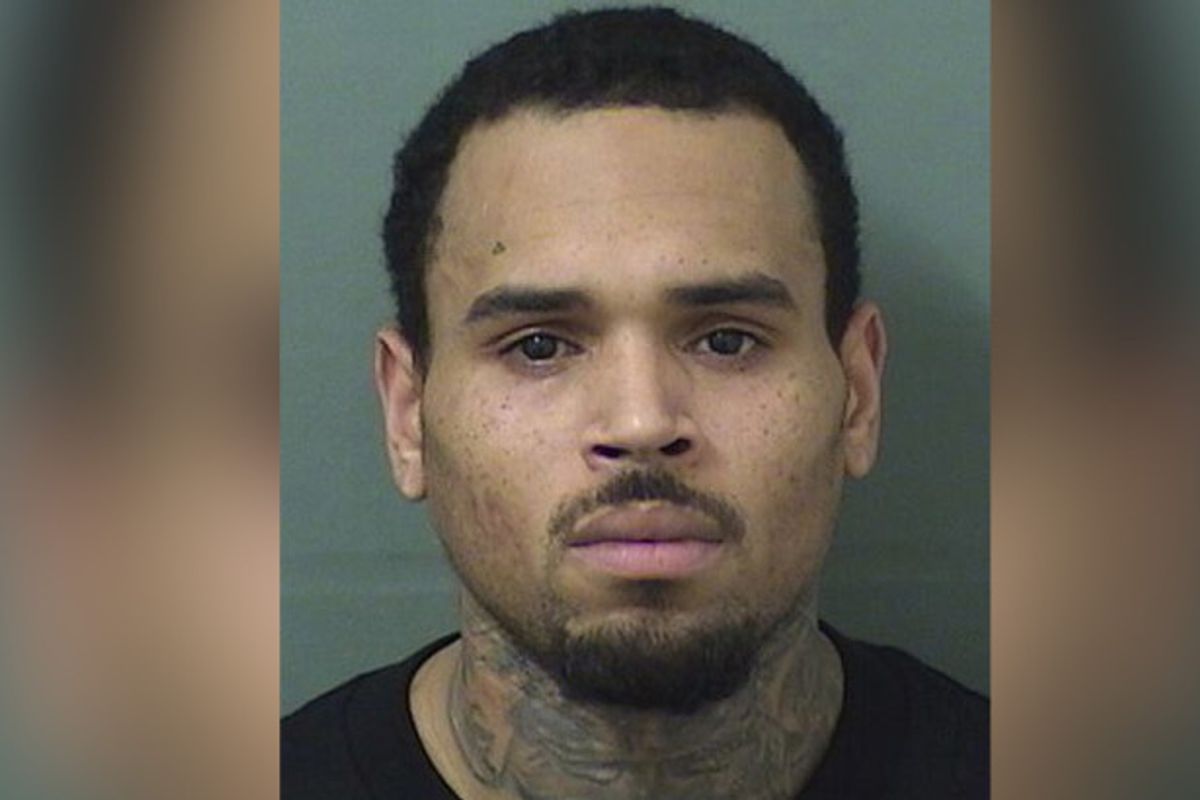 In for an hour, out on bail.
Chris Brown can't seem to stay out of trouble. On Thursday, at the Coral Sky Amphitheatre in West Palm Beach, FL, the singer was arrested on "an outstanding out-of-county warrant from last year," as reported by CNN Entertainment. As per US Weekly, "Brown's warrant is from April 2017 when Tampa, Florida, police alleged that the star punched a photographer during a club appearance." "Say cheese" must have struck a nerve.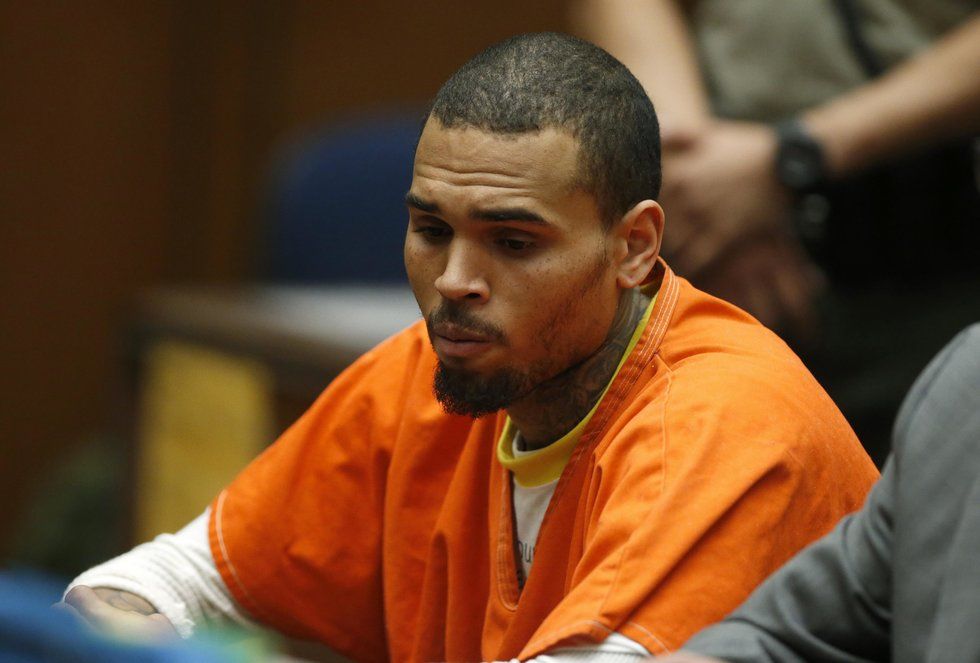 s1.ibtimes.com
Perhaps his fans were stunned but don't they know by now the "bad boy" they continue to adore is not exactly well-behaved? Consider his past… "The singer has had several run-ins with the law, including physical assault charges following an incident with Rihanna. He was charged with felony assault and making criminal threats in that incident and received five years' probation and community service. In '13, Brown and his bodyguard were arrested and charged with felony assault after an alleged altercation outside a hotel in Washington, DC. Later that year, Brown was kicked out of a rehab facility after smashing his mother's car window during a family session." Then there's the aforementioned Tampa temper tantrum. Need more?

Because there is more. For instance, "In 2016, Baylee Curran accused the singer of pointing a gun at her after she admired a piece of jewelry at his house. In May, a woman claimed that she was repeatedly raped by two of his friends during a party he hosted at his L.A. home. And more recently, a woman named Cassandra was granted a temporary restraining order against him after claiming that he allegedly hit her," as noted by US Weekly.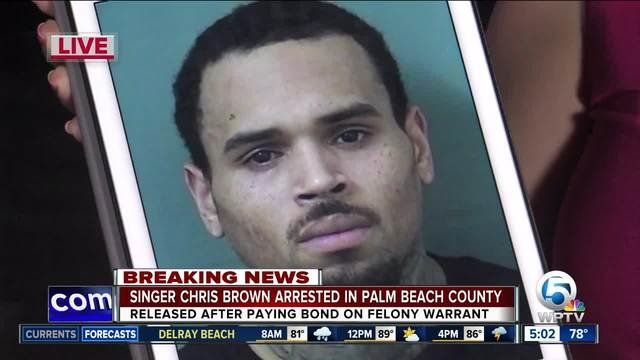 mediaassets.wptv.com
Not to say that a guy doesn't deserve another chance, in fact he has gotten plenty considering he still has a huge fanbase who loves his music and buys pricey tickets to see his concerts. And he did get to perform in West Palm Beach during his "Heartbreak on a Full Moon" tour before being booked at 11PM on Thursday. He has plenty of dough, so the $2,000 bail was like loose change for the singer who was out of jail after about an hour, leaving him plenty of time for some post-concert partying, or at least hitting up social media.

Despite all the drama, Brown is ready to hit the stage, Instagramming, "What's NEW????? Show tomorrow!!!!" not long after his release from the slammer. At least we can say he's got a strong work ethic.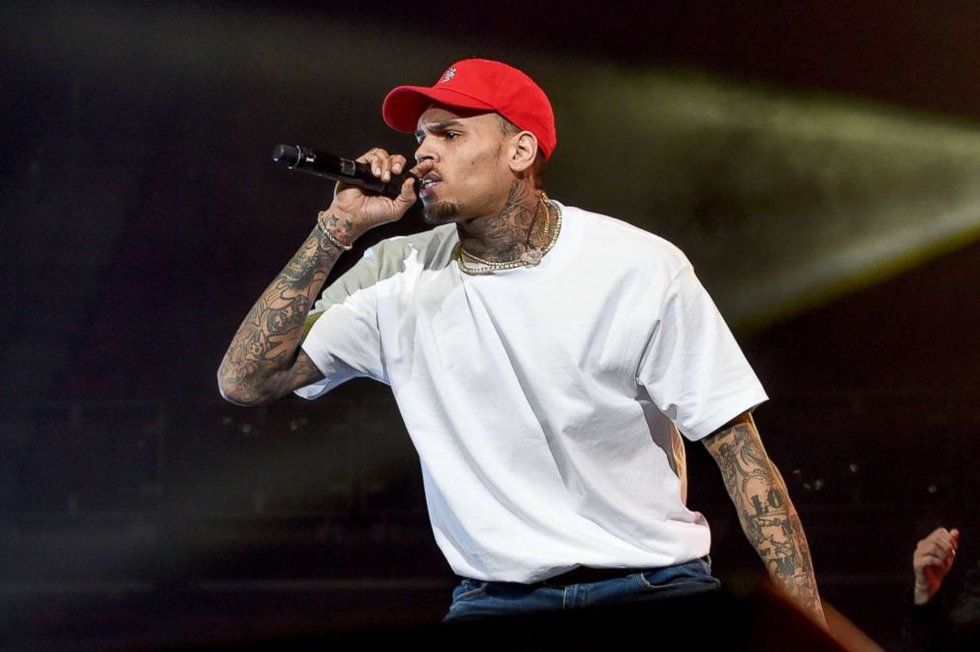 s.abcnews.com
---
Melissa A. Kay is a New York-based writer, editor, and content strategist. Follow her work on Popdust as well as sites including TopDust, Chase Bank, P&G, Understood.org, The Richest, GearBrain, The Journiest, Bella, TrueSelf, Better Homes & Gardens, AMC Daycare, and more.
---
POP⚡DUST | Read More...
Katherine McPhee Will Be Wife #5 for David Foster
---