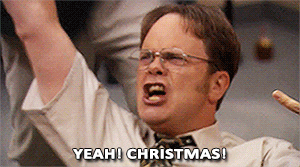 The holidays aren't for everybody.
Known in the media world as the "Christmas Creep," Christmas advertisements emerge quietly in October and are sometimes in full force by the time Halloween costumes are tucked away. The music industry is no different. "The straight answer is the physical market," RCA Records co-president John Fleckenstein told Billboard. "Christmas albums tend to be multigenerational, and thus, they skew very heavily on the physical side." If big market stores like Target and Walmart want the albums to take off in time for the Holidays, October is the month to stock up.
But thanks to streaming, the demand for Christmas music has exploded even more, breeding some shuddering renditions as a result. It began this year with John Legend and Kelly Clarkson's gauche attempt to revitalize "Baby, It's Cold Outside" for the MeToo era. "It's your body and your choice," Legend sings.
While Christmas music may be well-intentioned, the era of streaming has produced some uncomfortable and unnecessary Christmas music. Here are the strangest holiday albums to emerge so far in 2019.
Rob Halford, Celestial
"And when I look up to the sky and let my soul release," Halford croons passionately over synth and acoustic guitar. "A warm embrace comes gently down and fills this heart with peace." Who knew Christmas could rock so hard! The British "Metal God" released Celestial this October, and its gravitas is abrasive. But maybe that's the point? Maybe some people just wanna break sh*t on Christmas instead of sipping sissy eggnog.