Frontpage Popular News
Inside Crocs' Crazy Collabs Amidst Successful Rebrand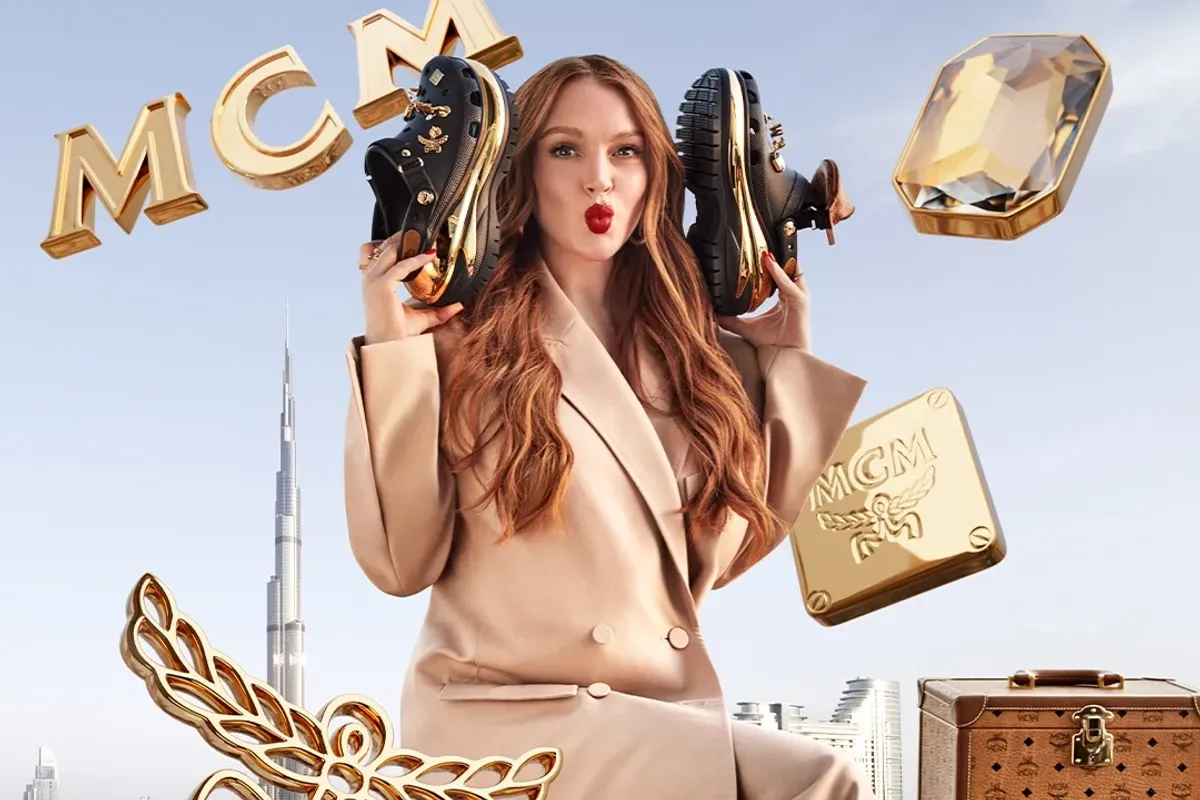 MCM, Crocs
We are in the middle of a shoe renaissance. People care immensely what is on your feet - but more that you put effort into choosing a trendy shoe as opposed to the brand itself. There was once a time when you would be the punchline of a joke if you wore New Balances or Crocs out...but this is 2023, anything is possible.
---
After climbing their way back to the top of the rubber shoe pyramid, Crocs has had the strongest rebrand of any shoe I've seen. No longer do you see the Jibbitz-ladened shoe and think ew or associate them with the nurse who helped take your tonsils out...No, Crocs are now the shoe of the summer alongside the once-labeled "prehistoric Birkenstock". It's 2010 all over again.
With a fire Barbie collab featuring a pink chunky heeled Croc, we've learned that any shoe is admissible in this day and age. It's not about how ugly it is, if you can argue that it's peak fashion. But that was just the beginning of relevant collaborations pertaining to Crocs this summer.
Starting with their collaboration with fashion house, MCM, Crocs debuted the Mega Crush Croc alongside photos of our favorite Y2K movie star- Lindsay Lohan. The black and gold platform Croc is chunky, emblazoned with gold from the siding to the Jibbitz themselves. And suddenly everyone forgot that Crocs were ever once mocked.
It's far from the only news-worthy collab from Crocs this summer, as they just announced their version of controversy-seeking MSCHF's Big Red Boots: The Big Yellow Boot.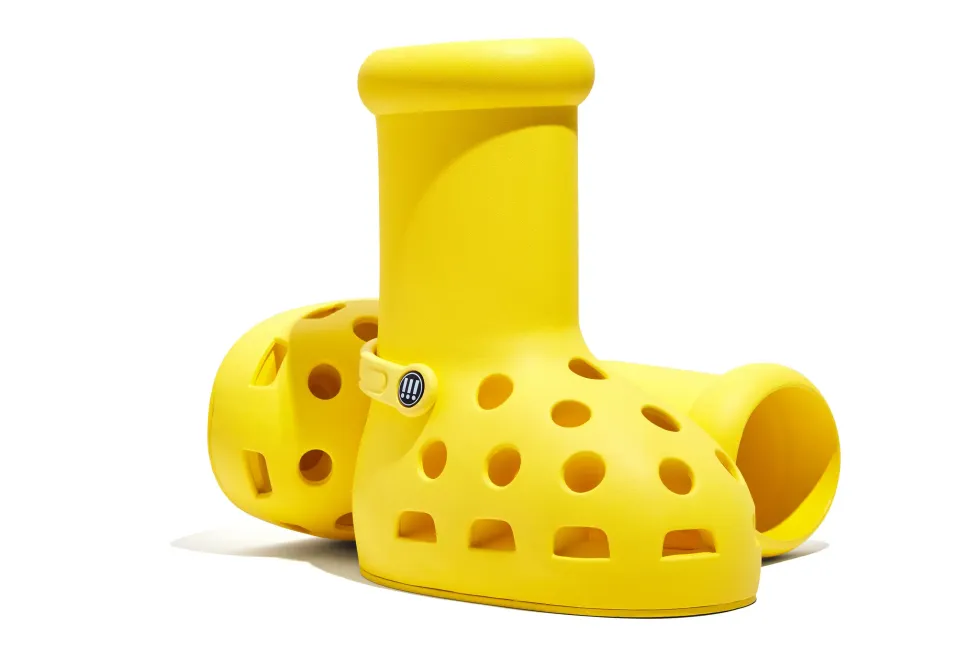 Big Yellow Boot Crocs x MSCHF collab
MSCHF
Dropping on August 9, the shoe will retail for $450 and looks like a mixture of Spongebob and your favorite piece of cheese. However, there is no doubt that high fashion icons will be sporting the boot, as it was debuted at Paris Fashion Week. They even had the Paris Hilton model them, which can only indicate a sold-out line.