CULTURE
Elizabeth Warren Is the Chuck Norris of the Democratic Debates (and Other Twitter Memes)
The middle-aged "Hunger Games" of the 2020 presidential election begin!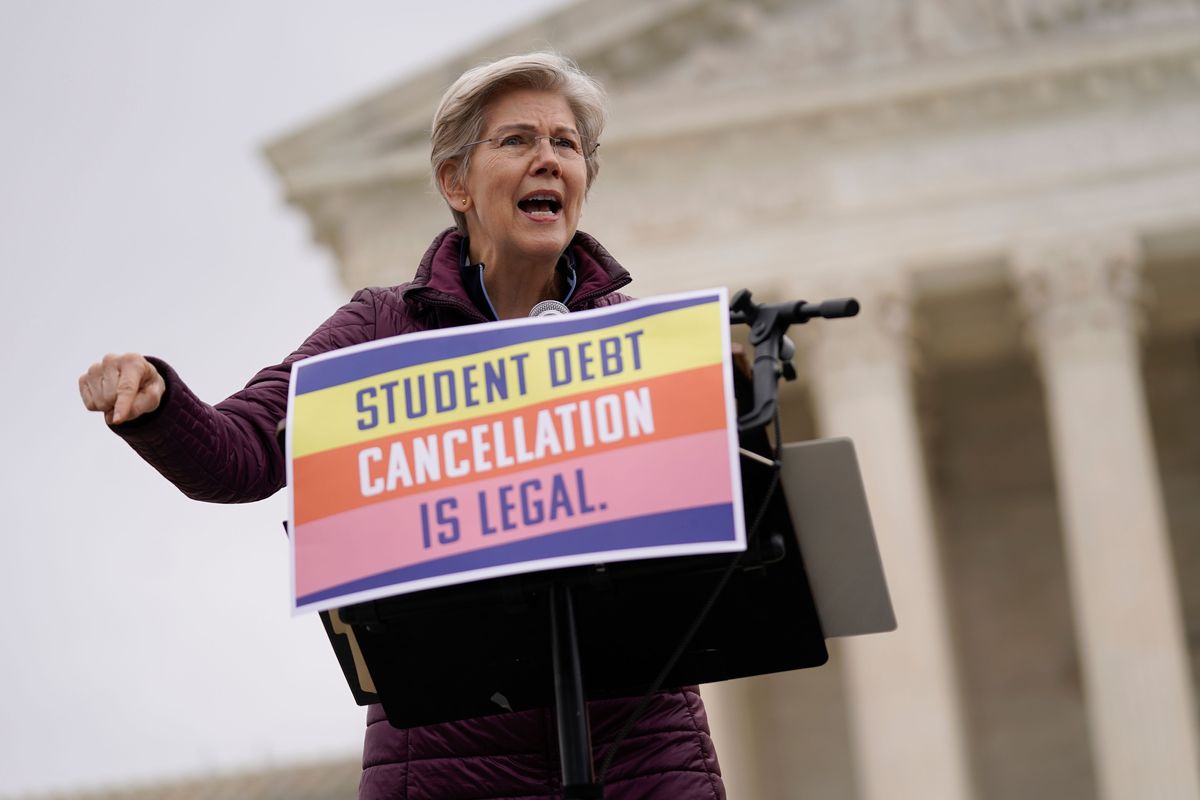 Photo by Patrick Semansky (AP/Shutterstock)
The first round of Democratic debates gave us a teaser of the middle-aged Hunger Games that will be the 2020 presidential election.
---
10 of the 20 candidates gave their best performances of being culturally woke and politically savvy—just kidding, it was a sliding scale of pandering, showboating, 30-second TedTalks, and intermediary Spanish skills. For detailed, politically astute breakdowns of the candidates' platforms and history of public service, look elsewhere: We're here for the memes.
By far, the finest moment to sate the hunger of the Twitter beast is Beto O'Rourke answering his first question in both English and Texas-approved Spanish. When asked if he would support a 70% top corporate tax rate, Beto said in English, "This economy has got to work for everyone, and right now, we know that it isn't. And it's gonna take all of us coming together to make sure that it does." He continued in Spanish, "We need to include every person in the success of this economy."
The two candidates with the privilege of standing next to Beto were Elizabeth Warren and Cory Booker, whose facial expressions spoke the horrors of a thousand languages. Bring on the memes:

Beto O'Rourke Gets Side-Eye for Something Other Than Being Weirdly Hot
Booker laughed at all the attention his side-eye was getting and explained to Anderson Cooper: "I just knew he had laid a gauntlet down. And I was talking a little bit with [Julián] Castro. Both he and I knew, as people who can speak Spanish, that now we were gonna bring it as well."

"When someone starts talking about putting pineapple on pizza"
"When your friend comes back from study abroad #DemDebate"

"When Dad says 'Hola, como estas?' to the waiter at the Mexican restaurant #DemDebate"
Ohio Congressman Tim Ryan Has Been Pulling All-Nighters for This Since 2003 (and No One Noticed)

"I have never seen this person before in my life"
Liberal Outlier Jay Inslee Is Just Wildly Happy to Be Here
"Governor, what was it like playing Yondu in Guardians of the Galaxy"
"When it's 10:22 and they get to climate change"
Elizabeth Warren Is the Chuck Norris of the 2020 Candidates

"Elizabeth Warren never arrives at the movie after the previews. She's there before the lights go down with snacks in her purse and an extra ticket for your friend."
"Elizabeth Warren closes all her Chrome tabs and tidies up the files on her desktop. When she asks for tech support, she's already Googled the problem and tried the obvious answers."
"When Elizabeth Warren takes the last cup of coffee, she always brews a fresh pot."

"Elizabeth Warren takes a generous length of toilet paper, folds it neatly, and puts it in the stall that doesn't have any. Then she tells the rest of the women in line because she knows that knowledge is power."

"The one-sentence summary: Sen. Elizabeth Warren won."