Culture Feature
From a wedding dress to a silk nightgown, Dennis Rodman had a lot of wild outfits.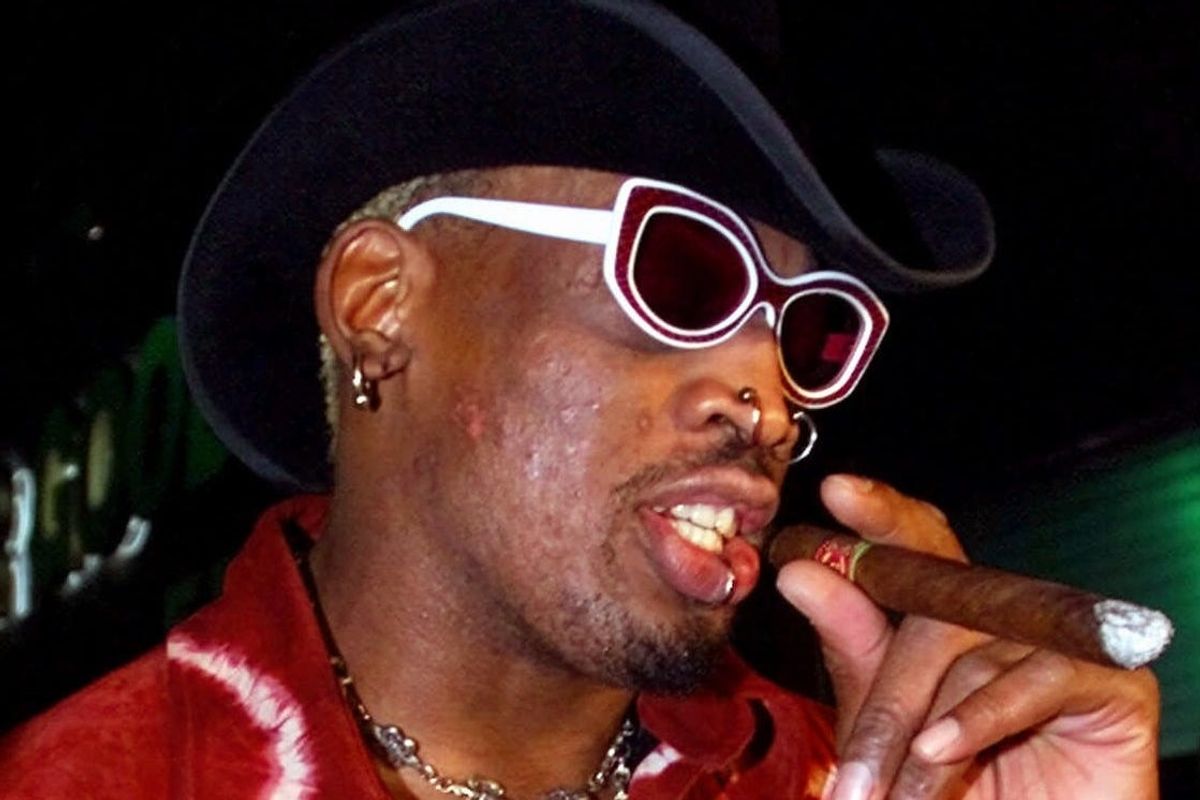 The Netflix documentary series The Last Dance has made Dennis Rodman one of the most talked about people in the world, once again.
The docuseries follows the story of the 1997-98 Chicago Bulls. While the first two episodes dealt primarily with Scottie Pippin and Michael Jordan, the third episode delves into the strange trajectory of Dennis Rodman's career. The best rebounder to ever play the game, Rodman was undeniably talented but often unpredictable both on and off the court. He was known for his bizarre fashion choices, his dramatic dating life (he can count both Carmen Electra and Madonna among his exes), and habitual partying. Fans got even more of Rodman's eccentricities in the series' final two episodes, which outline the infamous incident in which Rodman blew off practice in the midst of the Bull's final championship run in order to attend a WCW taping. After a Game 3 blowout of the Utah Jazz, he flew to Detroit from Chicago to wrestle Diamond Dallas Page alongside Hulk Hogan.
---
Dennis Rodman on WCW Nitro after skipping practice during 1998 NBA Finals; Auburn Hills, MI (6/8/98) youtu.be
It was just another example of how extraordinarily unpredictable Rodman was throughout his career, and while The Last Dance covers many of these bizarre instances in great detail, we don't see nearly as many of Rodman's eye-popping outfits as we would like. To make up for this, we've collected his ten best looks over the years.
Dennis Rodman during Maxim Magazine's Hot 100.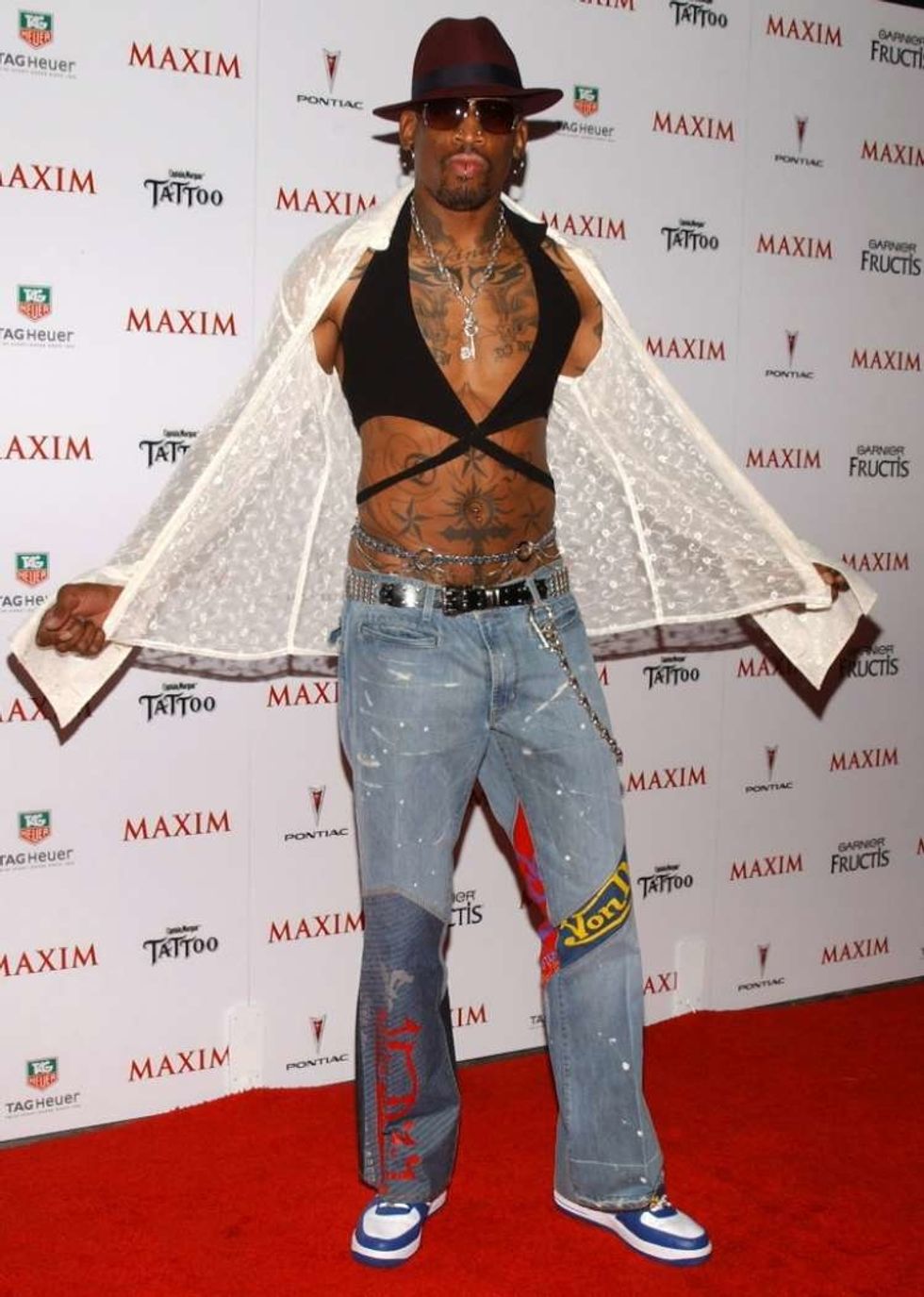 Dennis Rodman signs his autobiography August 21, 1996 in New York City. Rodman arrived in a horse drawn carriage.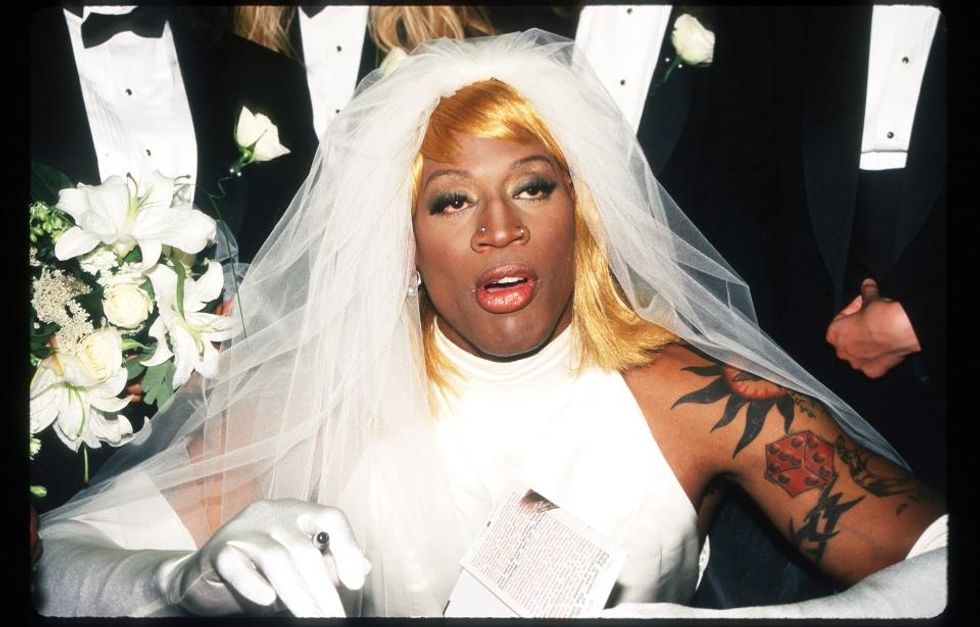 Dennis Rodman at a press event in 1996.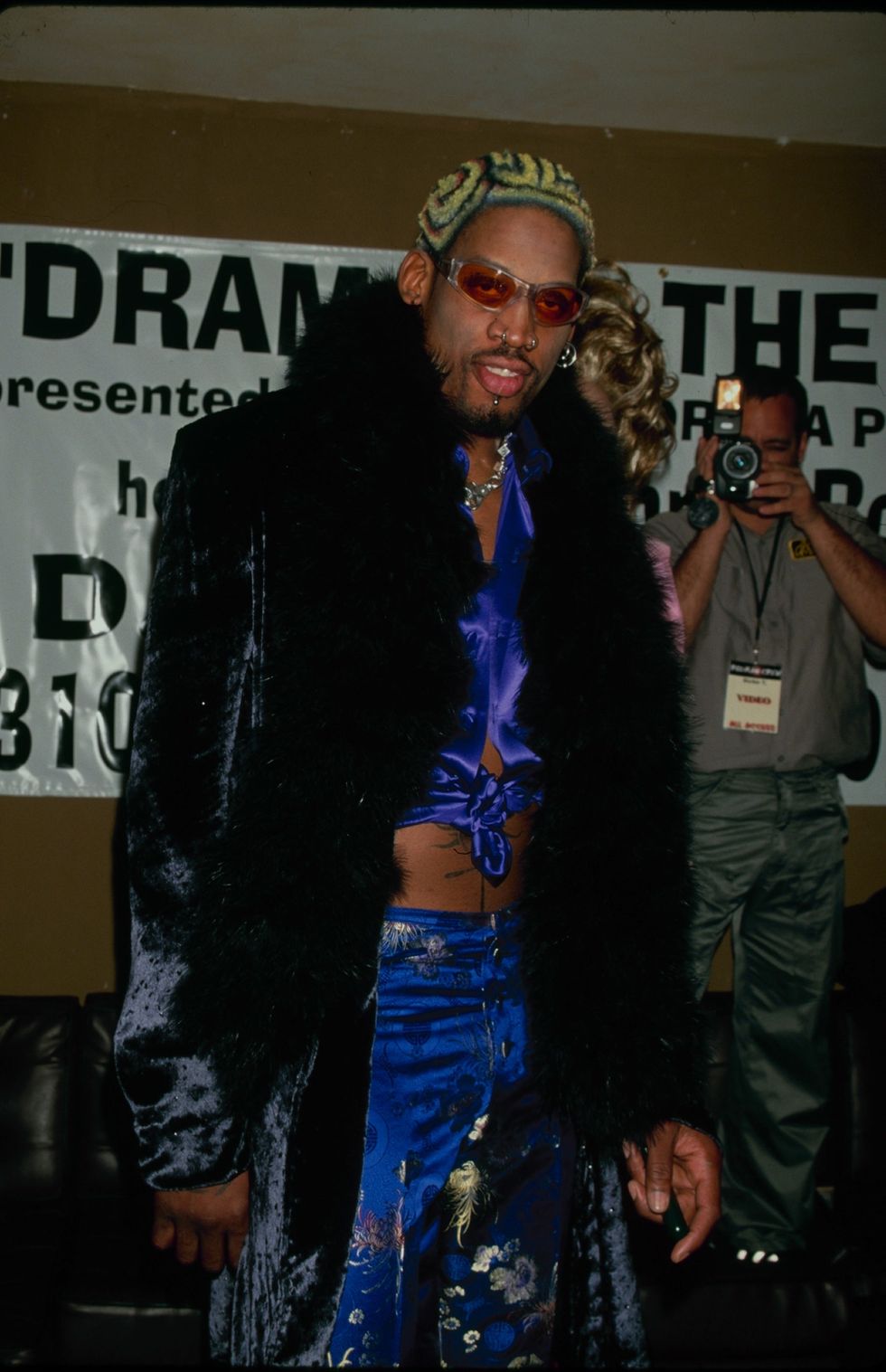 Dennis Rodman at a Hollywood Choppers event. ​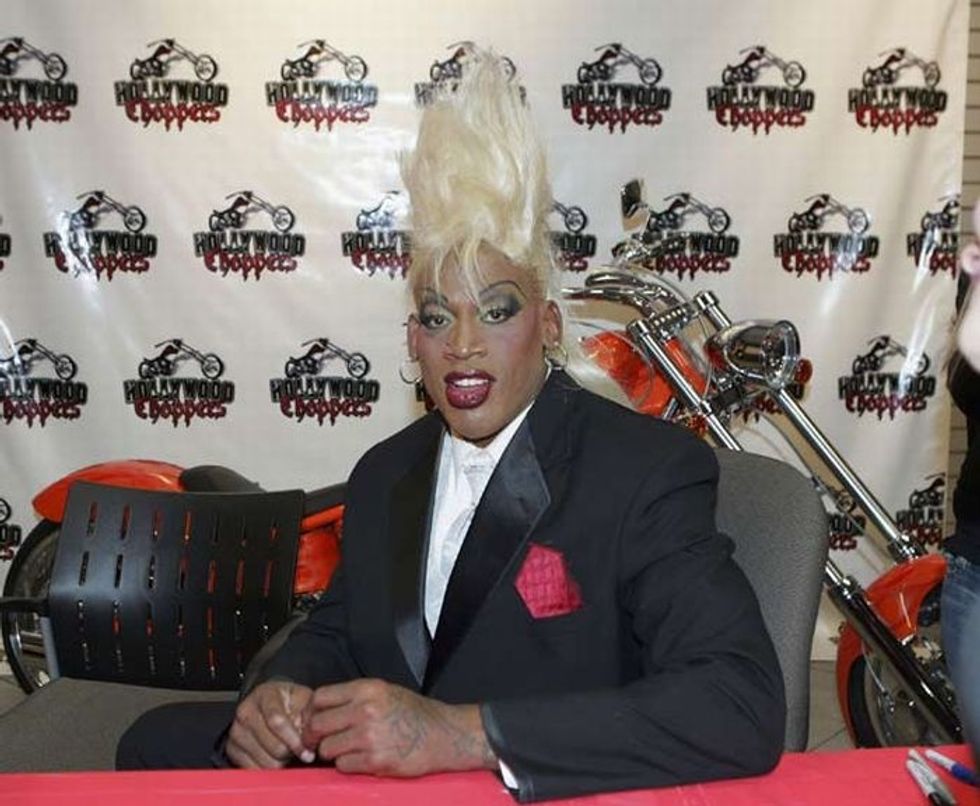 Dennis Rodman on the 1995 VMA red carpet.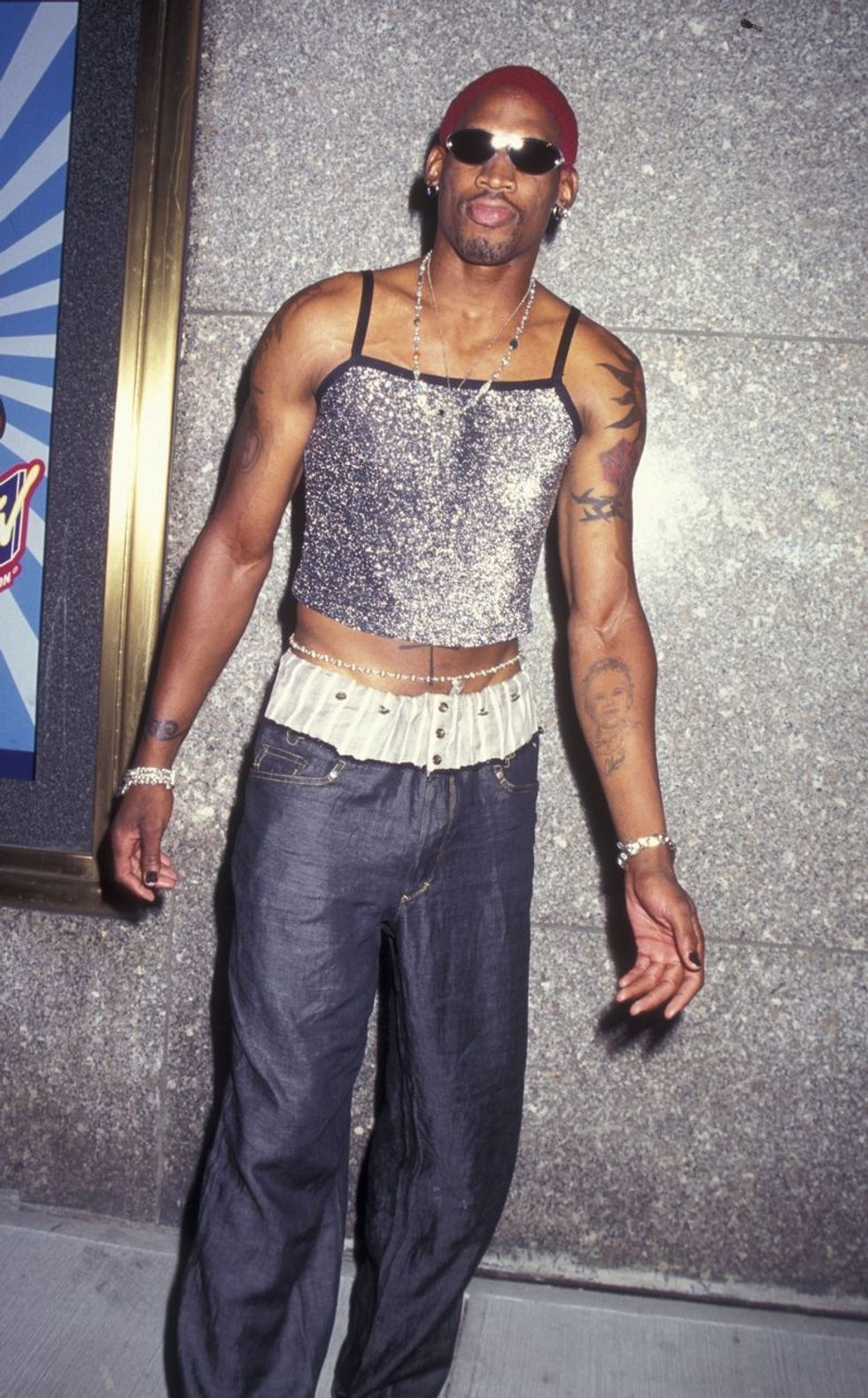 Dennis Rodman appearing on the David Letterman show. ​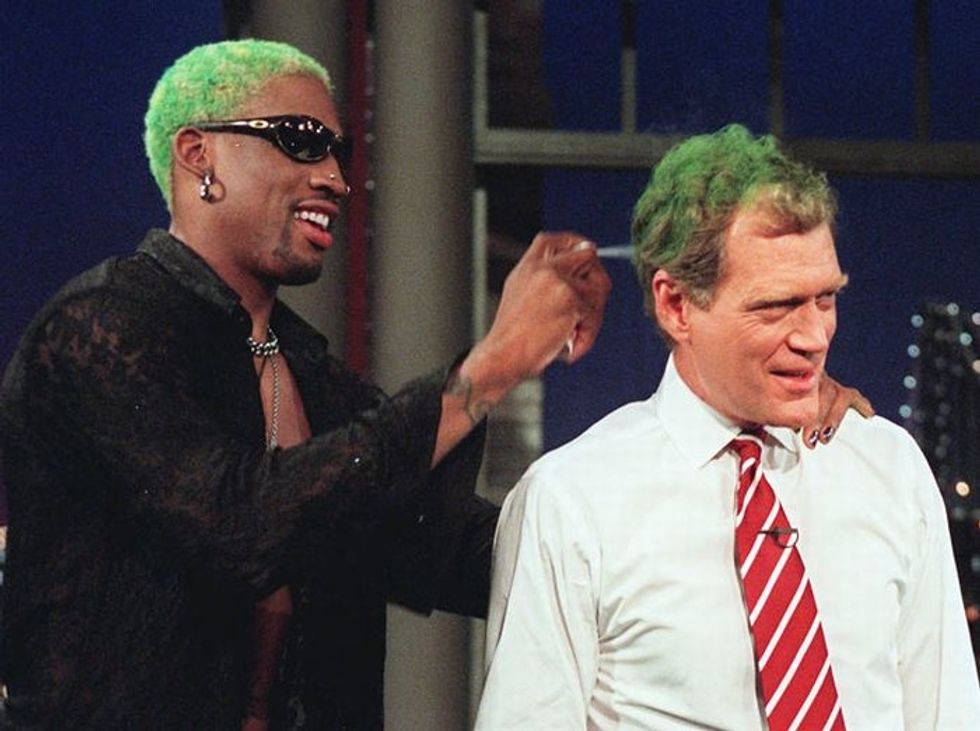 ​Dennis Rodman on the Jay Leno show.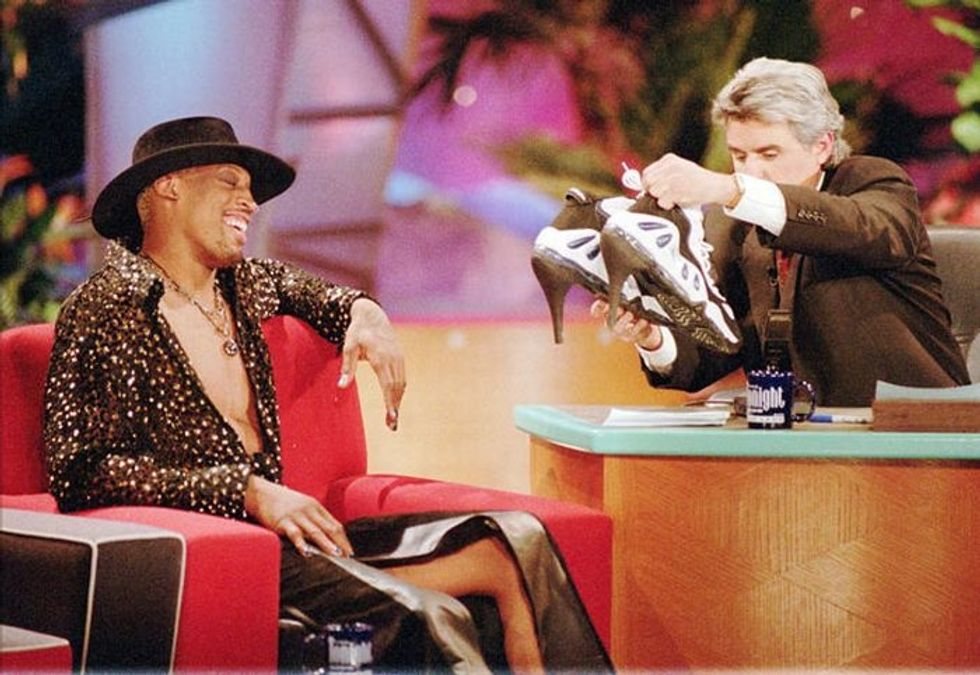 Dennis Rodman on the Jay Leno show. ​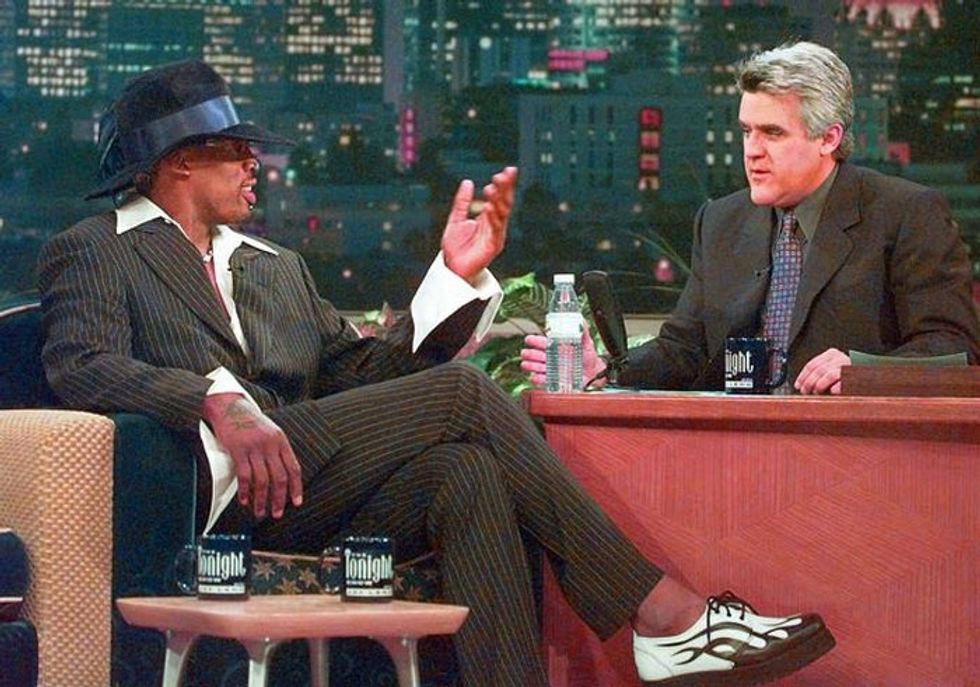 Dennis Rodman on the 1997 cover of Sport.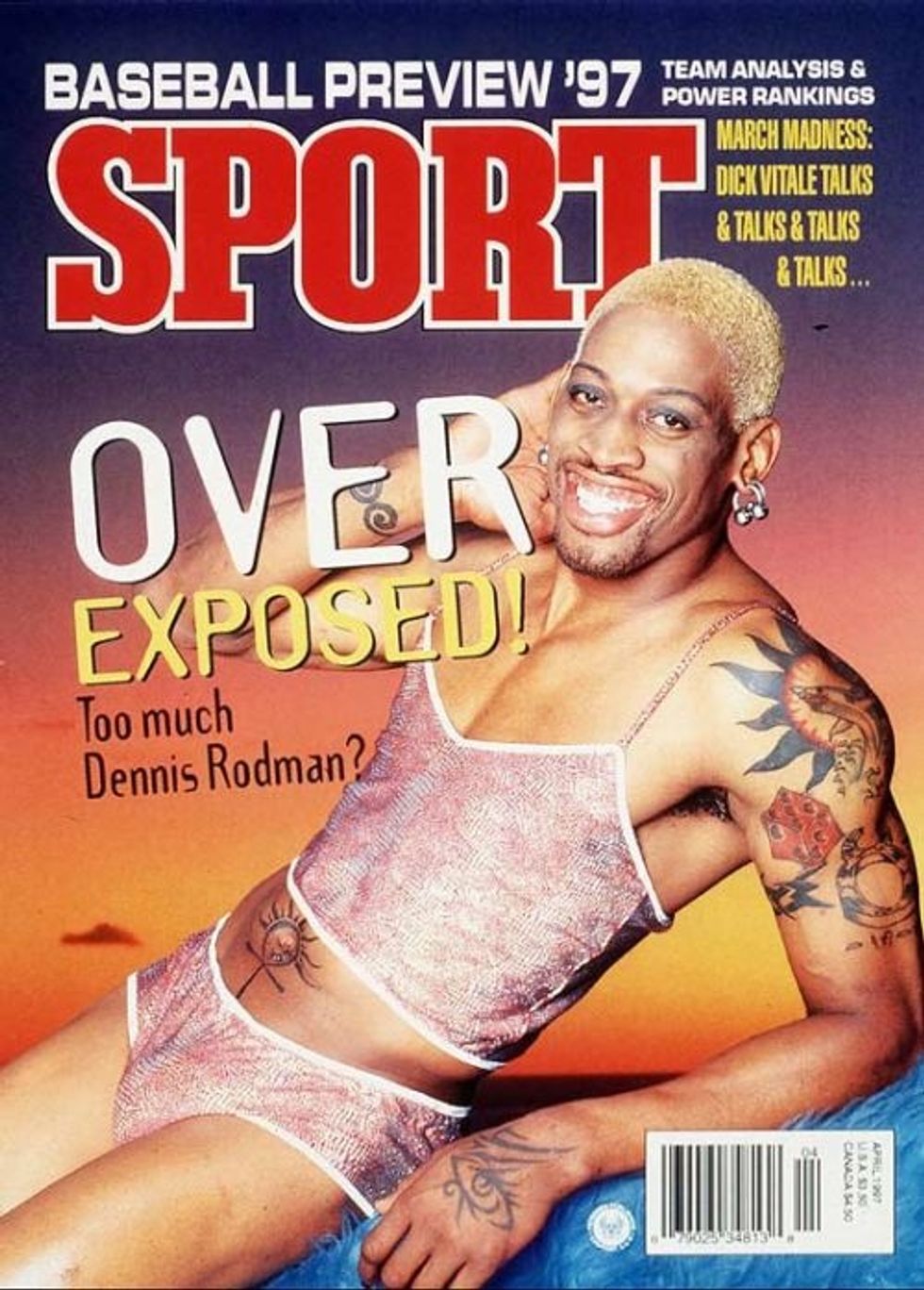 Dennis Rodman at a press event.