MUSIC
The summer festivals may be over, but EDM is always on.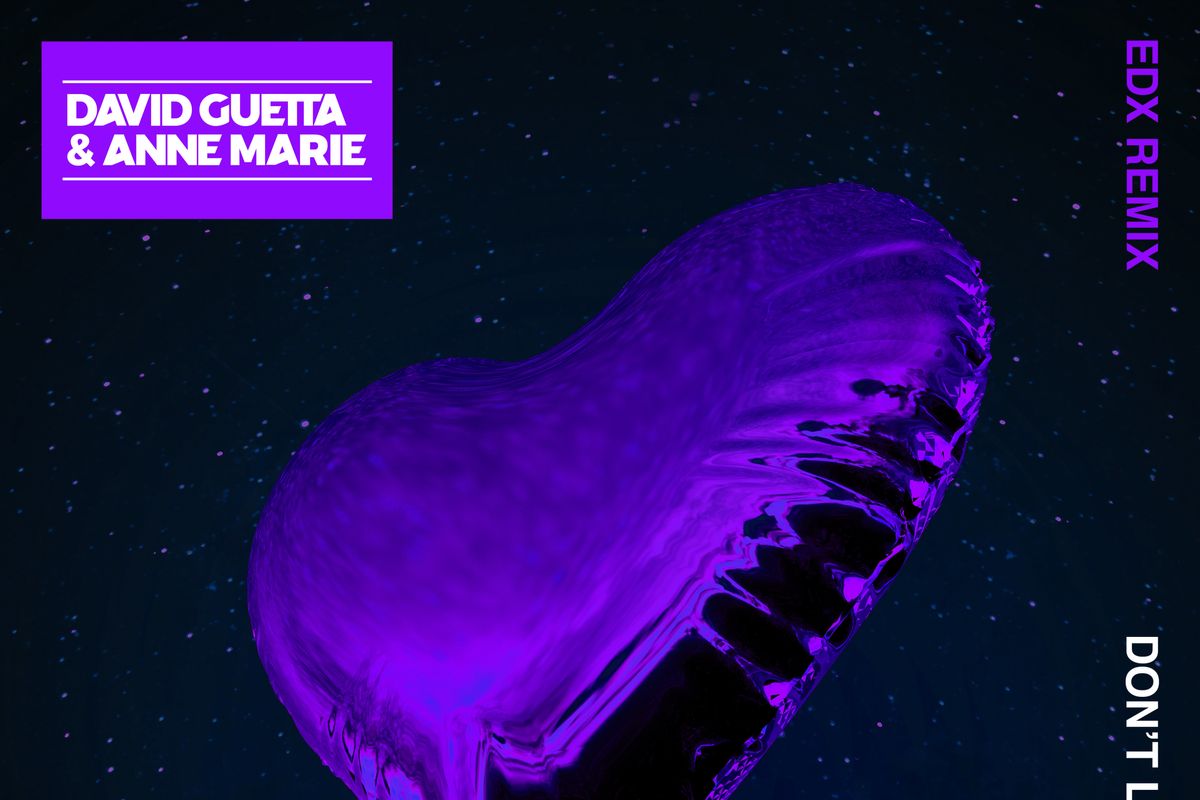 When 7 dropped last month, it immediately grabbed the top spot on the iTunes charts, reaffirming that when one thinks of today's top electronic artists, David Guetta is the first name that comes to mind. Featuring artists like Sia, Justin Beiber, Jason Derulo, Nicki Minaj, and J. Balvin, songs off the massive double album have already garnered over one billion streams. Partly due to the album's immediate success, Spotify currently has Guetta listed as the 8th most streamed artist in the world.
Paying homage to Guetta's sound, Swiss DJ and Producer EDX has taken 'Don't Leave Me Alone (feat. Anne-Marie)', one of the most popular songs off of 7, and transformed it into an EDM club track. The 'Indian Summer' mix, as EDX calls it, is a party song in the truest sense, pulsing bass and pink-tinted synths included. Still, there's something hauntingly desperate about the words "don't you ever leave me", especially when paired with the thrum of a electric drums and the tin-whistle bang of high pass filters. The listener is left with a strange feeling, the idea that maybe she shouldn't be dancing, that maybe this is a sad song. Yet, the urge is unavoidable. She can't help but dance.
Don't Leave Me Alone (feat. Anne-Marie) - EDX's Indian Summer Remix
Don't Leave Me Alone (feat. Anne-Marie) - EDX's Indian Summer Remix
Show dates:

December 30, Echostage, Washington DC, US
December 31, The Brooklyn Warehouse, Brooklyn, NY, US
EVENT: http://guettanye2019.com/
TICKETS: https://tixr.com/e/10806
General Info: info@wearelightlife.com
VIP Reservations: vip@wearelightlife.com
---
Matt Clibanoff is a writer and editor based in New York City who covers music, politics, sports and pop culture. He currently serves as Lead Editor for Gramercy Media. His editorial work can be found in Inked Magazine, Pop Dust, The Liberty Project, and All Things Go. His fiction has been published in Forth Magazine. -- Find Matt at his website and on Twitter: @mattclibanoff
---
POP⚡DUST | Read More...
PREMIERE | Billie Black Releases 'The Last Time'
Popdust Presents | Elle Varner Makes Comeback With New Single