COLUMNS
Popdust Presents | Elle Varner Makes Comeback With New Single
The R&B singer revitalizes her career with new release "Loving U Blind."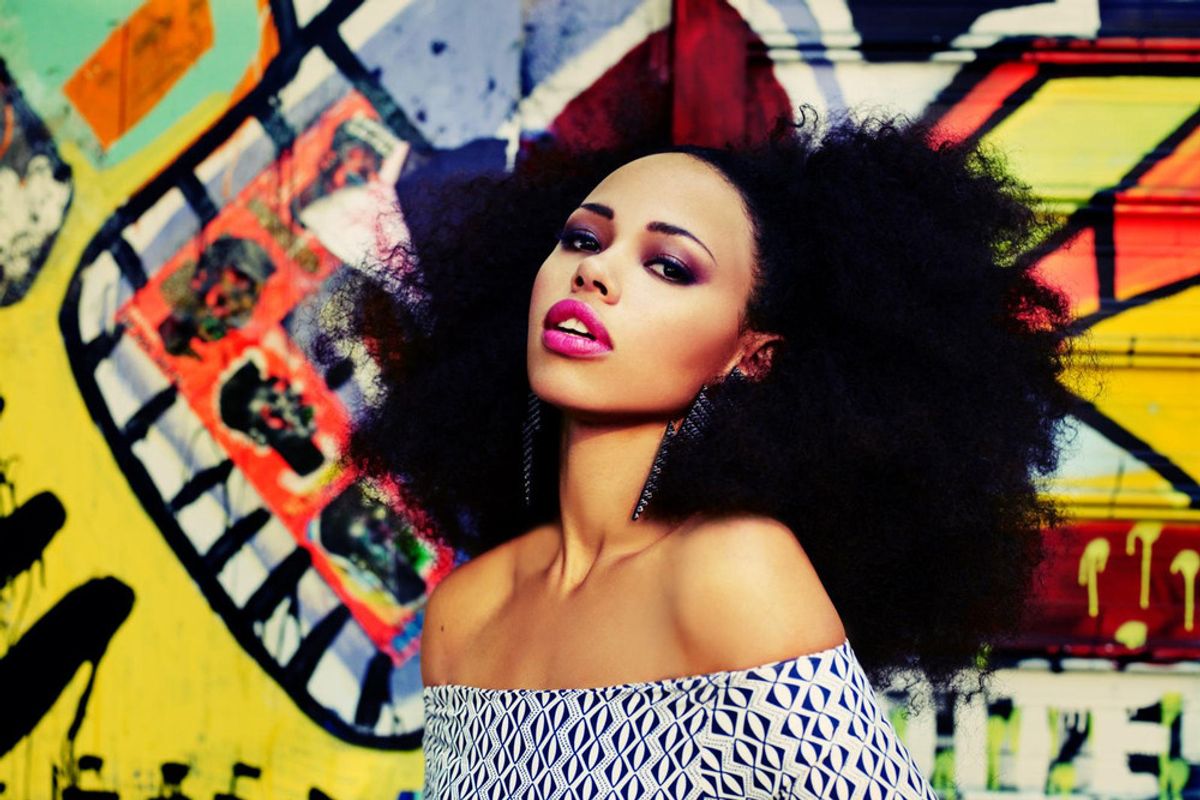 Elle Varner returns with her first single in four years.
---
October 10, 2018 | Elle Varner is a legend in her own right. She made a splash in the early '10s with "Only Wanna Give It to You," alongside rapper J. Cole. It quickly became a Top 20 hit on Billboard and signaled big things were coming for the then-burgeoning R&B star. But things didn't exactly go as planned.
She was first signed to the J Label, which was home to such trendsetters as Alicia Keys, Marsha Ambrosius, and Jazmine Sullivan. When the company folded, Varner was moved over to RCA. In early 2012, her follow-up single "Refill" dropped, with a mixtape called Conversational Lush arriving soon after. It was all primer for her impressive debut album, Perfectly Imperfect, which launched later that summer to great fanfare. The record debuted at No. 4 on the Billboard 200.
Things seemed to completely derail after that. In 2014, Varner released a pair of singles, "Don't Wanna Dance" and "F*ck It All." The accompanying album was shelved, and she soon stepped away from the spotlight to reassess her life and priorities.
Popdust Live | Elle Varneryoutu.be
Yet at the end of September 2018, Varner reemerged stronger for her journey with a new single called "Loving U Blind," an acoustic guitar-based ballad. Her voice is raw and lingers on the broken spirit, but delivered with an empowering message.

During a stop into our office, she discussed the past six years since her last full-length studio album. "I've been living, learning, growing, becoming a woman, getting my stripes in this industry," she tells Popdust. "It's glamorous on the outside, but on the inside, it can be very tough. But there's no artist that's ever sustained a career that hasn't been through ups and downs."
She continues, "So, I'm very proud of myself for making it through. I'm extremely grateful to God, to everyone who has supported me, my fans, people in the industry who have supported me through a tough time."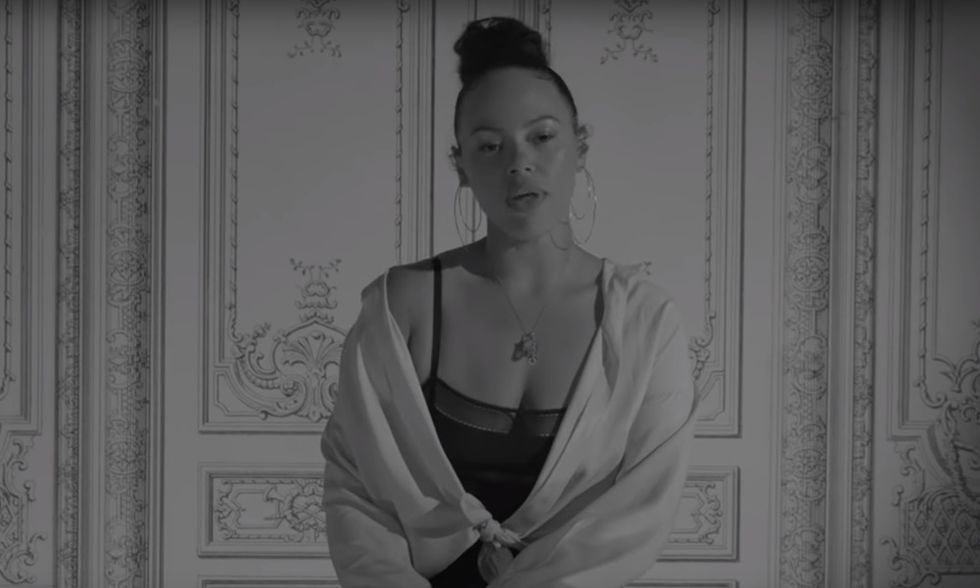 Elle Varner/Music video screenshot
Varner was born into a family of industry vets and proves she's got just as much talent. Her mother performed as a background vocalist for Barry White for a number of years and wrote with such pillars as Rahsaan Patterson and Tevin Campbell. Meanwhile, Varner's father was a prominent producer whose credits include Kool & the Gang, Will Downing, and Gerald Alston.

"Loving U Blind" is a rush of emotions. Varner has never sounded so passionate in her work, and influences woven into the fabric of her new song include Chaka Khan, Stevie Wonder, Dusty Springfield, and Ella Fitzgerald. However, her style remains uniquely her own. "I don't know how much more I can take," she sings. She references not only her journey over the past few years but her new-found sense of worth.
With esteemed emcee Deascent, Varner talks about her new single "Loving U Blind," the roller coaster of the industry, her hiatus, her new label 212 Entertainment, and personal growth. Watch the interview above.
Loving U Blind
---
Jason Scott is a freelance music journalist with bylines in B-Sides & Badlands, Billboard, PopCrush, Ladygunn, Greatist, AXS, Uproxx, Paste and many others. Follow him on Twitter.
---
POP⚡DUST | Read More...
INTERVIEW | Jared Weiss Talks Nineteen to The Dozen
INTERVIEW | Conversing with Paul and GE of The Vice Rags