MUSIC
Wild and crazy Japanese pop hip-hop.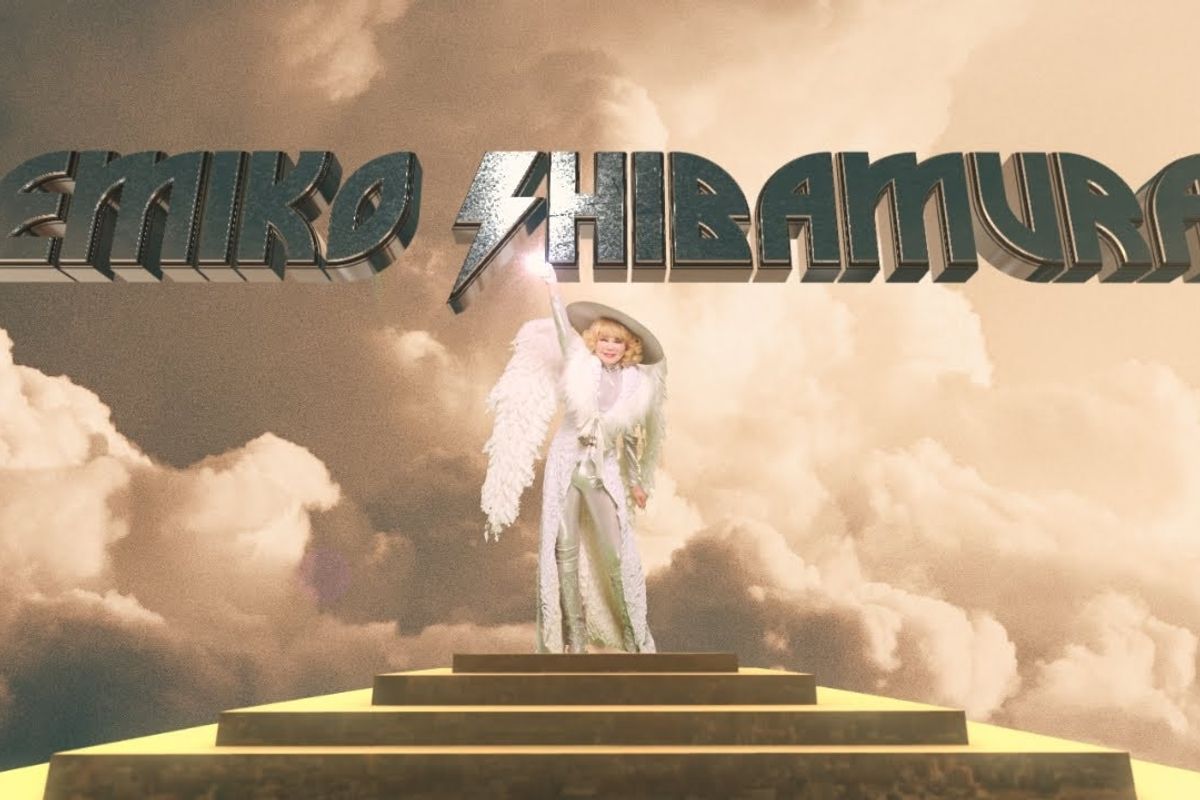 Emiko Shibamura, who released the music video for her new single "Akindo Fighter," back in March has arrived in epic fashion.
Prior to her foray into pop hip-hop, the 65-year-old rapper was a student who worked for Hitori Saito, one of the wealthiest men in Japan. Soon Shibamura was running most of Saito's business empire, a company called Marukan.
Shibamura, now one of Japan's wealthiest women, owns the deed to a plot of land on the moon, along with a reserved seat on World View's planned first flight to the moon.
At the behest of a vision she had, in which the spirit of a white dragon told her to go to Hollywood and make a music video, Shibamura did just that. The video, directed by Michael Laburt and Daniel Merlot, has more than 1 million hits on YouTube.
EMIKO SHIBAMURA "AKINDO FIGHTER" - OFFICIAL VIDEO youtu.be
"Akindo Fighter" opens on disco flavors embellished with a bubble-gum hip-hop beat, as well as nuances of jazz. A metalcore-like breakdown full of rumbling drums and infuses the tune with a dark energy.

The video, both trippy and wildly entertaining, blends references to Green Acres, The Shining, Sesame Street, the Blue Man Group, and Keeping Up With the Kardashians, as blue-skinned steroid monkeys pop their pecs, shooting smoke and laser beams from their nipples. Meanwhile, Shibamura not only rides the white dragon across the sky but appears in avant-garde outfits sizzling with panache.
Even with all this going on, what's most impressive is that Shibamura can rap.
---
Randy Radic is a Left Coast author and writer. Author of numerous true crime books written under the pen-name of John Lee Brook. Former music contributor at Huff Post.
---
POP⚡DUST | Read More...

I'm an Asian Woman on Tinder: An Analysis of My Inbox
Kings Spins Defiance Out of Darkness