Culture News
Fortnite Versus Apple: Battle of the Microtransactions
Epic Games takes on Apple and Google in a landmark battle royale.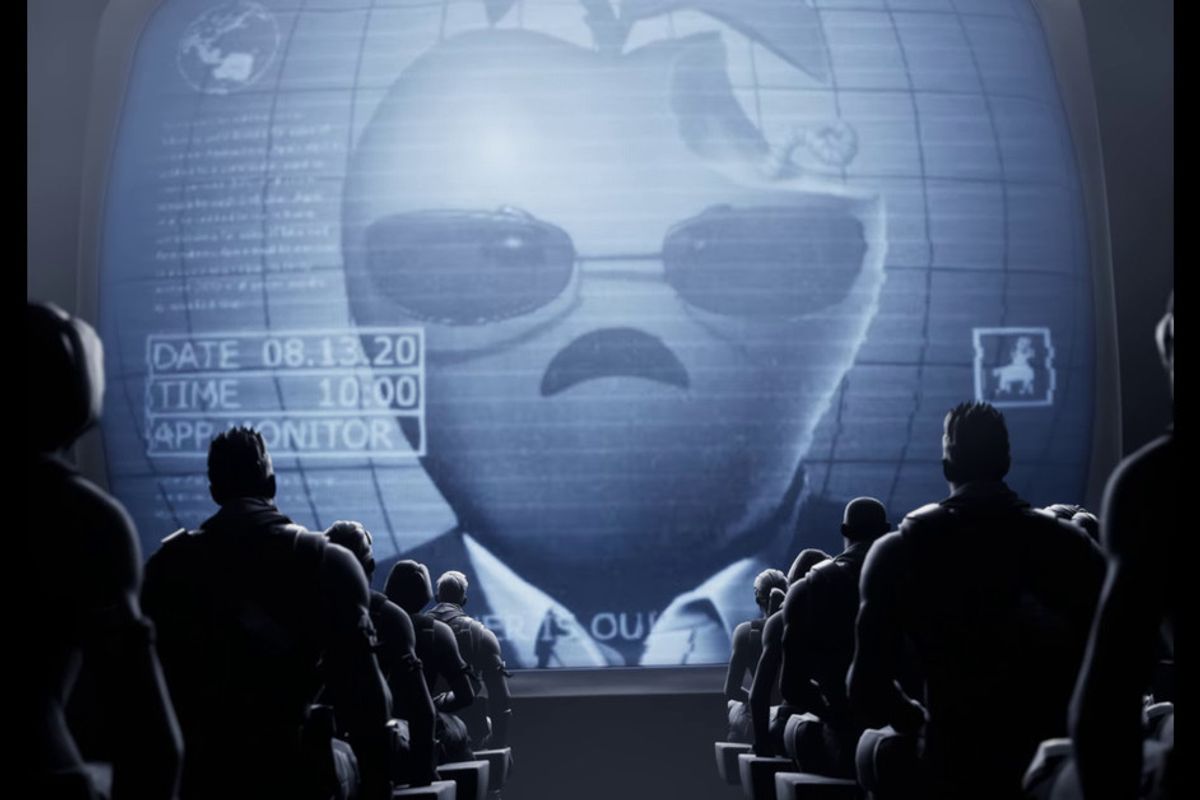 Epic Games
Sometimes the biggest boss battles in video games aren't the ones that play out onscreen.
Currently, the mobile gaming industry is in the midst of a reckoning. Epic Games, the video game publishing and development company behind Fortnite , has gone to war against Apple. And to anyone who thinks that a legal battle between major tech companies sounds boring: Buckle up, because this one's spicy.
---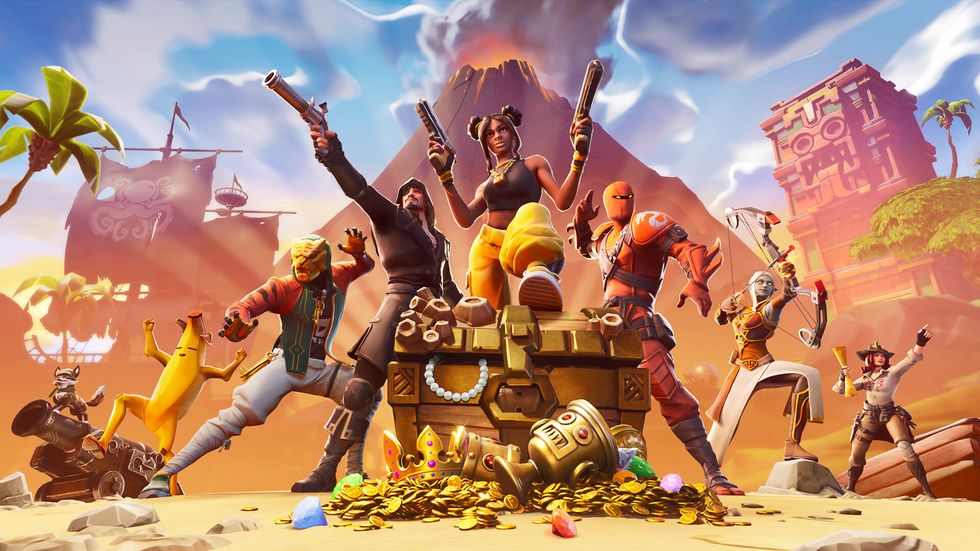 Epic Games
For starters, it's important to understand some background about the mobile gaming industry.

Back in the olden days of flip phones and Myspace , mobile games were an afterthought. Mobile gaming offerings were almost always relegated to low-effort puzzles or platformers, available for $2 or $3 on your phone's built-in premium purchase menu (right alongside licensed ringtones and wallpapers). Then, in 2008, Apple entirely revolutionized the industry with the launch of their App Store.
On top of acting as a major, built-in distribution platform to Apple's massive audience, iOS was a far more powerful operating system than anything seen before on a mobile phone. Apple wisely made its tools accessible to any developer who wanted them, meaning that literally any game developer now had the ability to create and distribute halfway-decent looking games to a mass market. Moreover, Apple gave publishers the ability to monetize their games, both through initial purchase prices and in-app purchases (or "microtransactions").
But corporate benevolence always comes at a cost, so for anyone who wanted to host their game on the App Store, Apple dictated that they were owed a 30% cut of every purchase.
That 30% cut for Apple has remained the standard for over a decade, and as mobile gaming has cut out an increasingly large share of the overall gaming market ( with some games raking in hundreds of millions of dollars a month ), Apple's profits have grown exponentially.
But while profits have grown, so, too, have the costs of mobile game development and maintenance. Nowadays, top-ranking mobile games demand full, consistently active teams of trained developers and support staff to manage frequent updates and active player bases. And in this light–especially for smaller games attempting to compete in a hyper-competitive space– Apple's 30% cut feels more monopolistic than fair.
After all, Apple isn't just a distribution platform; it's the only distribution platform for a massive number of people. The only alternative is the Google Play Store, and even then, any mobile game that hopes to be successful practically requires a presence across both platforms. In essence, this means that even if Apple's 30% cut is unfair, developers have very little they can do to combat it.
Until now.
Fortnite is absolutely huge , boasting over 78 million active players every month. More importantly, Fortnite 's playerbase is spread out across mainstream consoles including PlayStation 4, Xbox One, and Nintendo Switch, and mobile, and PC, meaning that while most games live and die by Apple's rules, Epic Games is in a unique position where they can ostensibly take the hit.

So Epic Games decided to bait Apple. Outside of the iOS version of Fortnite , Epic runs their own Epic Store where players can buy in-game items. On August 13th, Epic officially announced permanent 20% discounts on all Epic Store purchases and further implemented their own store in-game on iOS to bypass Apple. They still provide the option to directly pay through Apple, of course, but you only get the 20% discount if you pay directly.
"Today, we're also introducing a new way to pay on iOS and Android: Epic direct payment. When you choose to use Epic direct payments, you save up to 20% as Epic passes along payment processing savings to you."
Apple responded swiftly by removing Fortnite from their App Store. Google followed suit.
So Epic sued both companies and held a massive in-game event airing a satirical take on Apple's famous "1984" commercial , this time titled "Nineteen Eighty-Fortnite."
Nineteen Eighty-Fortnite - #FreeFortnite www.youtube.com
But there's one more important factor in play. While Epic Games might be best known to younger gamers as the creator of Fortnite , they're much more important in the larger gaming community as the developers of the Unreal Engine—one of the most powerful and prominent commercially available game engines upon which thousands of video games have been built.

In other words, a very large number of games in the App Store (none of which have anything to do with Epic Games from a corporate standpoint) are still built on Epic's Unreal Engine.
So in response to the lawsuit and, presumably, the mockery, Apple went nuclear.
Apple threatened to terminate Epic's developer account that gives them access to Apple's developer tools . In effect, this would bar any game made in Unreal Engine from running on iOS devices. It's hard to understate how massive of a blow this would be to the mobile gaming industry at large, especially all the indie developers who work on Unreal Engine as one of the few legitimate, commercially viable options for 3D game design.
The court's forced Apple to put their plans on hold as the case moves through the legal system, but neither party appears to be backing down. In fact, Epic Games is allegedly seeking to form a coalition with other critics of Apple's policies , including major non-video game-related companies like Spotify and Sonos.
It's an unprecedented instance of life imitating art. Epic Games has gone all in on creating a battle royale.