CULTURE
Your Favorite Celebs Read Boring Books
But don't worry, some stars have good taste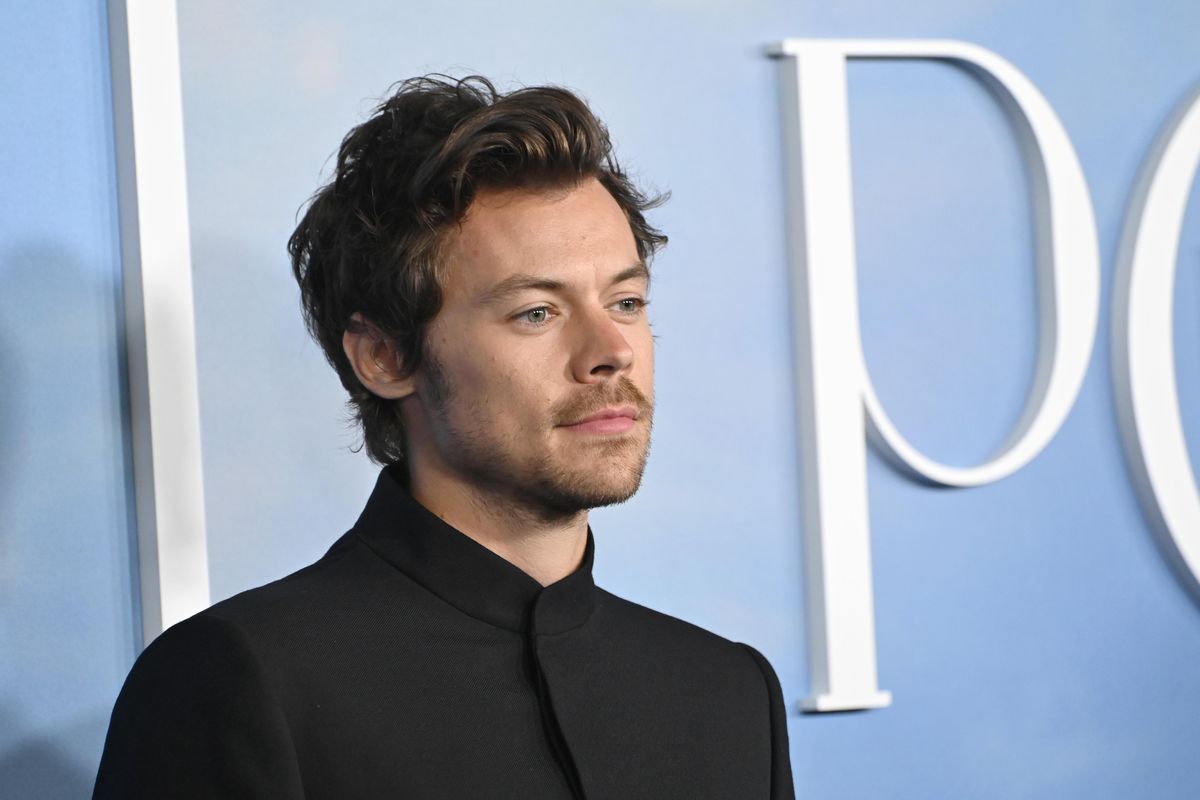 Paul Smith-Featureflash via Shutterstock
Your favorite celebrity has it all: beauty, talent … and brains? In most cases, just like in real life, two out of three will have to do. But some celebs just need you to know there's something going on up there in those pretty little heads. Performative intellectuality — we all do it. Celebrities just do it more obnoxiously.
---
It's DiCaprio's commitment to climate change. It's Jaden Smith's fervor for conversations about the political and economic state of the world. It's Emma Watson's stint at Brown. And it's every time your favorite star posts an Instagram story featuring an open book.
A person's "favorite" book can reveal far more about them than they ever will. And as we stare at our screens — hoarding all the info that Deuxmoi provides about the stars we stan — a simple book rec feels like we've hit a gold mine. For example, if anyone recommends Eckhart Tolle's The Power of Now, it's time to log off. Same with Infinite Jest.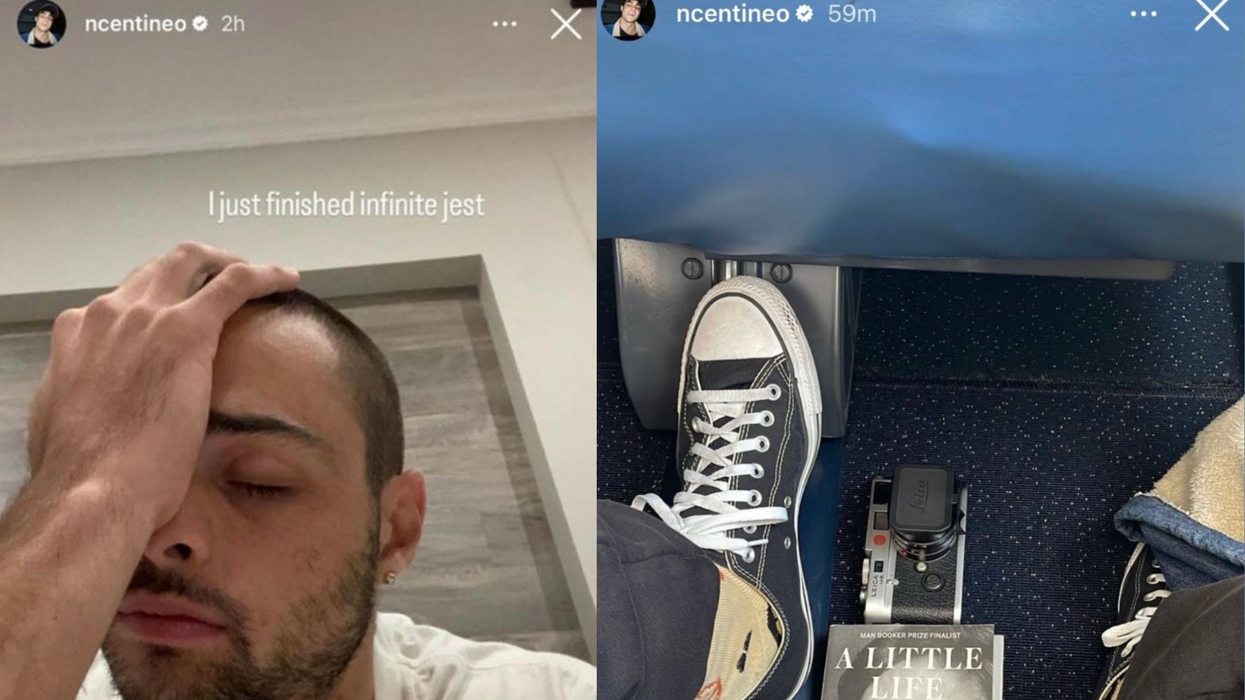 I'm begging him to stopvia Instagram @ncentineo
During quarantine, we were bombarded with book recs. With nothing to do but wallow about their mansions while we plebes reckoned with the looming financial crisis buoyed only by skimpy stimulus checks, superstars were lounging poolside. But they were hardly wasting away. They were reading.
Scrolling through Instagram stories, there was a constant flash of popular titles across my phone screen. And for a brief moment in June 2020, I couldn't escape posts focused bell hook's All About Love or Robin DiAngelo's White Fragility. Great picks, don't get me wrong. But the spines looked suspiciously uncracked to me … and that's all I'll say about that.
I get it, though! It's tough to carve out time for reading. And when you do, how can you tell what's worth reading. In the age of BookTok, so many vile books blow up. Who can blame someone for falling victim to a bad rec? Or for proudly proclaiming their love of a vacuous bestseller, imagining that they appear unique. Cringe.
As someone who has used a few cliched books to embellish my personality in the past, I refuse to throw the first stone. But if I want to know what to read next, I know where not to turn — Noah Centineo, I'm looking at you.
Yet, beyond the performative intellect, there is hope. Some of our faves really are as introspective and complex as our fantasies make them out to be. They read books — good ones! They appreciate poems — good ones! And they have impeccable taste.
Here are some celebs with great taste and books you must — simply must — add to your TBR:
Noname
Rapper and activist Noname is one of the most avid readers in the music industry. She started Noname Book Club, an online/irl community dedicated to uplifting POC voices by highlighting two books each month written by authors of color. In addition to building community with folks across the country, they also send monthly book picks to incarcerated comrades through their Prison Program.
Some of the bookclub's past picks include:
Reese Witherspoon
Yes, I said Reese Witherspoon. Her bookclub picks lead to instant popularity — some of which have been adapted by her production company, Hello Sunshine.
The People's Princess has already recommended 50+ books, including:
Tessa Thompson
Tessa Thompson's latest project — Viva Maude — is another actress-led production company. When she's not playing a Marvel Superhero, she's turning the pages. Luckily for us, her passion for diverse stories will soon mean fantastic movies for us all to enjoy.
Some of Tessa's reads:
Kaia Gerber
Another celeb with a bookclub is Kaia Gerber — actress, model, and one of my personal favorite nepo babies. Her Instagram-based bookclub flourished during the pandemic, because she invited authors to her Instagram Live show and chat with her millions of followers.
Some of her top picks include:
Emily Ratajkowski
The model turned authoress Emily Ratajkowski recently penned her very own book of essays. All to compliment her own vast reading list — and she has some brilliant picks.
As an activist and writer, she has a diverse range of titles under her belt including:
Harry Styles
Yes, Harry Styles reads too! Harry's the epitome of the modern man. "A man written by women" — as the internet named his rare breed. So, of course there's gonna be some strong book recs here. A newbie reading convert, Harry freely confesses that many were recommended to him by the women in his life. Ladies, thank you for your service. His catchy pop hit "Watermelon Sugar" was inspired by Richard Brautigan's In Watermelon Sugar.
Here are some of his others:
All products featured are independently selected by our editors. Things you buy through our links may earn us a commission.