TV
Game of Thrones Season 8 Episode 2: All Of Our Burning Questions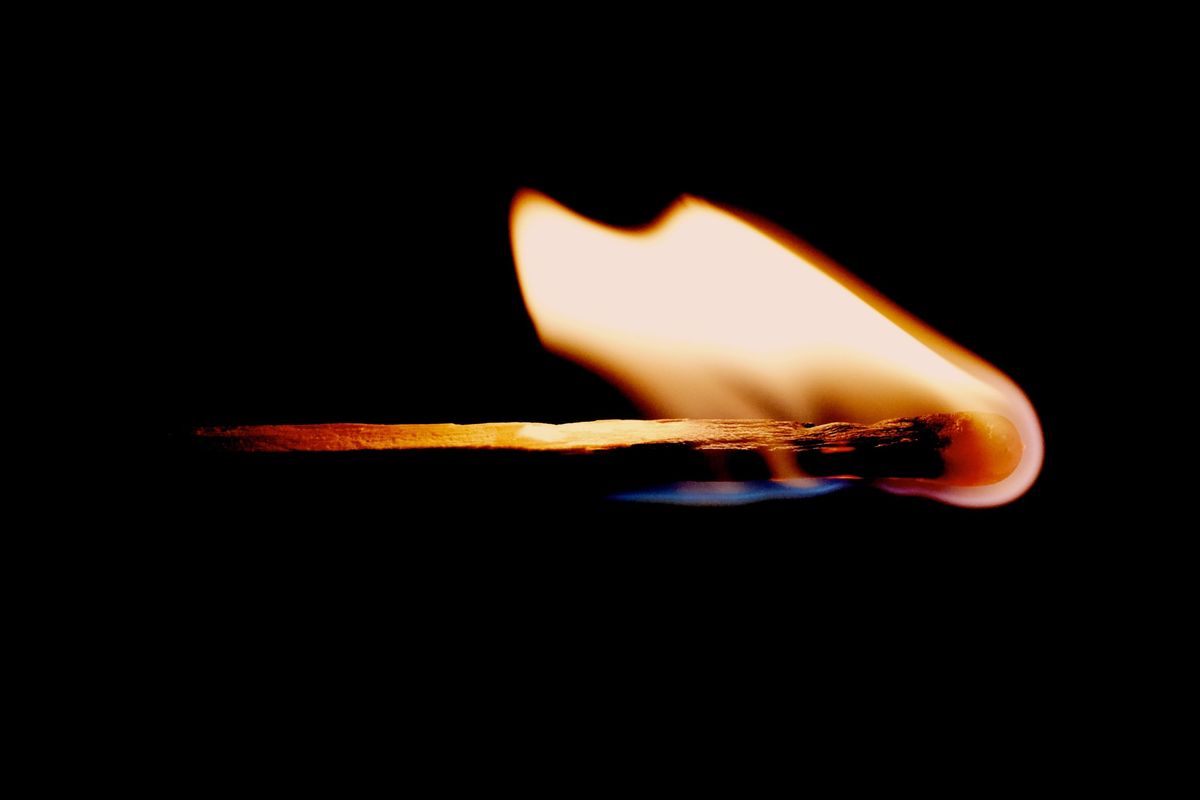 While we're admittedly disappointed by the lack of nipples featured in Season 8, Episode 2 of Game of Thrones, we're really over-the-moon about Arya's unexpected sexual dominance over that filthy, filthy blacksmith. Sure, we didn't get any particularly unexpected moments or well-written dialogue, but we did get plenty of unnecessary exposition! As usual, we're left with more questions than answers.
Is Sansa going to be disappointed by Theon's lack of equipment?
What were we supposed to have gathered from that long gaze between Sansa and Theon? Are they about to apocalypse bang? Isn't he kind of gross? Doesn't he lack the necessary equipment to make that happen? How does Joe Jonas feel about this?
Is this an allegory for climate change or is it just zombies vs. dragons from the mind of someone who stopped emotionally developing at 13?

There is absolutely an argument to be made that there are some pretty high-minded metaphors going on in this wet dream of a TV show, but there is also convincing evidence that a dragon vs. ice zombie fight with an HBO budget is going to be the coolest thing anyone's ever seen. So, honestly, who cares if the world is ending?
Why did they try to copy that scene from Lord of the Rings where Pippin sings while Faramir gets shot?
Pippin's Song: Edge of Night (LOTR) HQ + Subs/Lyricswww.youtube.com
Yes, a haunting ballad is an excellent backing track to a significant plot moment, but that doesn't mean you can just straight up steal from Peter Jackson. Sure, the man desecrated his reputation with The Hobbit movies, but we still owe him at least a shred of respect for the way that grape tomato represented Faramir's life!

Why didn't Jon or Dany mention the incest elephant in the room?
Yeah, we get it, Dany is supposed to be all power hungry now and we're all questioning her ability to lead, she's complicated, WE GET IT. But seriously, not a single mention of the fact that Aunt's usually don't have passionate boat sex with their nephews? Nothing?

Arya has boobs?
In theory, we knew this. But I don't think we really knew until today. How do we feel about this? Honestly, kind of like we saw our cousin naked. But then again, in Westeros, that's not really a big deal.

Why did Jon stay in the crypt the whole time?
So we hate to say it, because there is no question that the man broods deliciously, but is Jon...getting boring? You're really going to spend the whole damn day with your dead relatives underground instead of fucking your hot aunt before you turn into a zombie?

Is Jaime...a feminist?
Sure, Hillary lost the election but Brienne was knighted.

Will the white walker dragon breathe dry ice?!
This isn't even a question. If the white walker dragon doesn't blow ice into his dragon brother's fire so that the two elements mix in the air to create a magnificent, high budget explosion, we're cancelling our HBO subscriptions.

Can we PLEASE just see Jon Snow's butt again?
That's it. That's the whole question. There is no farther explanation needed.

Is Bran...okay?
We get it, you're spooky now, but my god the room-clearing one liners are getting out of hand.

Is Tormund saying "suckled at her teet" the worst or best line ever uttered on this god forsaken television program?
First of all, Tormund is a gift. Second of all, did he get any of that beer in his mouth?
As always, valar morgulis, nerds. Check out the trailer for episode 3 below!
Game of Thrones | Season 8 Episode 3 | Preview (HBO)www.youtube.com
---
Brooke Ivey Johnsonis a Brooklyn based writer, playwright, and human woman. To read more of her work visit her blog or follow her twitter @BrookeIJohnson.
---
POP⚡DUST | Read More...

The Drug of Escapism: Why Gamers Can't Stop Watching Porn
Music From Mars: An Interview With Jared & the Mill