News
Beyoncé and Jay-Z Fans Mugged After Global Citizen Festival
Lack of security and a "total collapse" of plans sent attendees from Beyoncé to being robbed.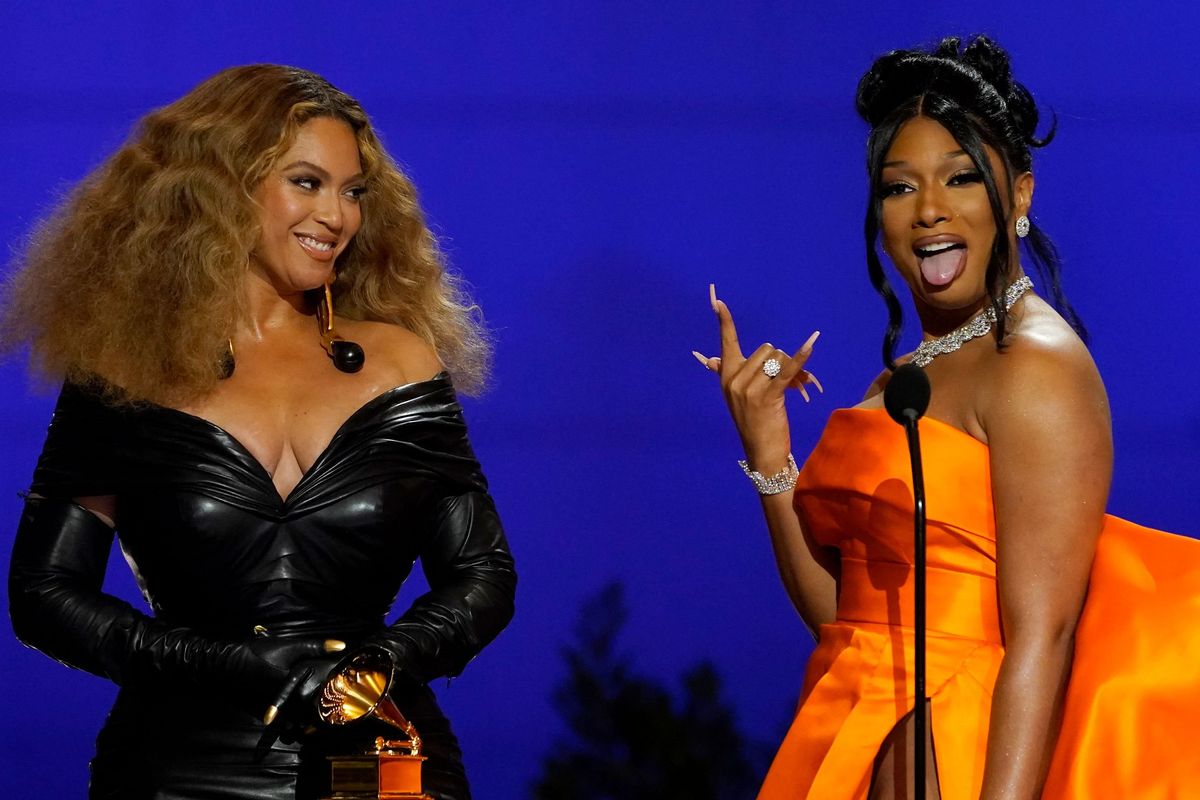 Photo by Chris Pizzello (AP/Shutterstock)
Reports of mugging at gunpoint and lapses in security at the 2018 Global Citizen Festival in Johannesburg underscore the very issues of scarcity and social instability that Global Citizens wants to address.
---
More than 75,000 people attended Sunday's concert, with millions of viewers in over 180 countries watching the broadcasted performances. The event, held at the FNB Stadium outside the township of Soweto, was headlined by major draws such as Beyoncé, Jay-Z, Usher, Pharrell, and Ed Sheeran, with attendees including Oprah Winfrey, Dave Chappelle, and Tyler Perry. Soweta-born Trevor Noah hosted the evening, commending the crowd's enthusiasm, the nobility of the cause, and the impressive size of donations.
The festival, themed as "Mandela 100," raised $7.2 billion over the weekend, spotlighting South Africa in a celebration of what would have been Nelson Mandela's 100th birthday. Pledges far surpassed the goal of $1 billion, with sizable commitments from the likes of World Bank, Cisco, Vodacom, and the government of South Africa. The funds are to be dedicated to Global Citizen Projects' goal of eliminating extreme poverty by 2030. According to the organization's website, "Global Citizens learn about the systemic causes of extreme poverty, take action on those issues, and earn rewards for their actions — as part of a global community committed to lasting change." Among the "rewards" mentioned are free tickets to attend the annual festival, which accounted for most of the thousands in attendance.

Yet reported flaws in the festival's security and notable absences of South African politicians at such a politically-charged (and highly publicized) fundraiser highlight crucial pitfalls to addressing poverty with crowd-drawing celebrities and big-money companies.
On Wednesday Police Minister Bheki Cele acknowledged that 50 case reports were filed and 15 arrests were made after "unforeseen circumstances" resulted in a lack of police after the festival. A "total collapse" of traffic management scattered festival-goers across the streets of Johannesburg in search of Ubers and taxis. Dozens of people who flocked to a garage near the stadium reported being mugged at gun- and knife-point. Many shared their fear and outrage on Twitter.
One user posted in real-time as their group was ostensibly waiting for a ride at the garage and fearing for their safety. The user referred to "tsotsis," roughly South African slang for "thugs," mugging and taunting the attendees.
With 58 heads of state attending the event, the police reportedly congregated close to the stadium but left the area immediately after the concert ended, which is against standard protocol. While Johannesburg is not as notorious for crime as it was during the shameful era of apartheid, law and order are still struggling to find ground in a country where 14 million South Africans live in extreme poverty, surviving on less than $1.25 a day. As of September 2018, nearly one-third of South Africans are unemployed, with low economic growth having economists concerned for the country's future.

At one point in the evening, Trevor Noah commented, "Today, we demand that our world leaders do more, and we must do it now. Because if we fail to act, all the signs indicate that extreme poverty will not be solved by 2030 and, in many places, it will get worse."
Throughout the night, spokespeople for corporations graced the stage to announce their donations. President of South Africa Cyril Ramaphosa addressed the crowd, "Today, by your mere presence here, you have declared that poverty is a stain on the conscience of humanity, and we must all work together to end poverty." However, critics have noted that no other representatives of the South African government were in attendance to reaffirm commitments to reform the country's internal instability.

Nonetheless, by the end of the festival, major conglomerates and allied African governments pledged billions of dollars to reform South Africa's education system, fund land reform and women-owned businesses, and combat gender-based violence and HIV rates. But as the South African newspaper Daily Maverick points out:
"Even if all the money goes to the causes for which it is intended…it is still a stark indictment of South African governance that the fulfilling of its citizens' most basic needs should be effectively outsourced to foreign governments and transnational mega-corporations—the latter not known for condition-free benevolence—24 years after democracy."
POP⚡DUST | Read More…
Kareem Hunt Seen Brutalizing Woman in Newly Released Footage
Roy Williams After UNC Defeat: "My Coaching Sucks"
Dwight Howard Accused of Harassment and Attending "Transgender Sex Parties"