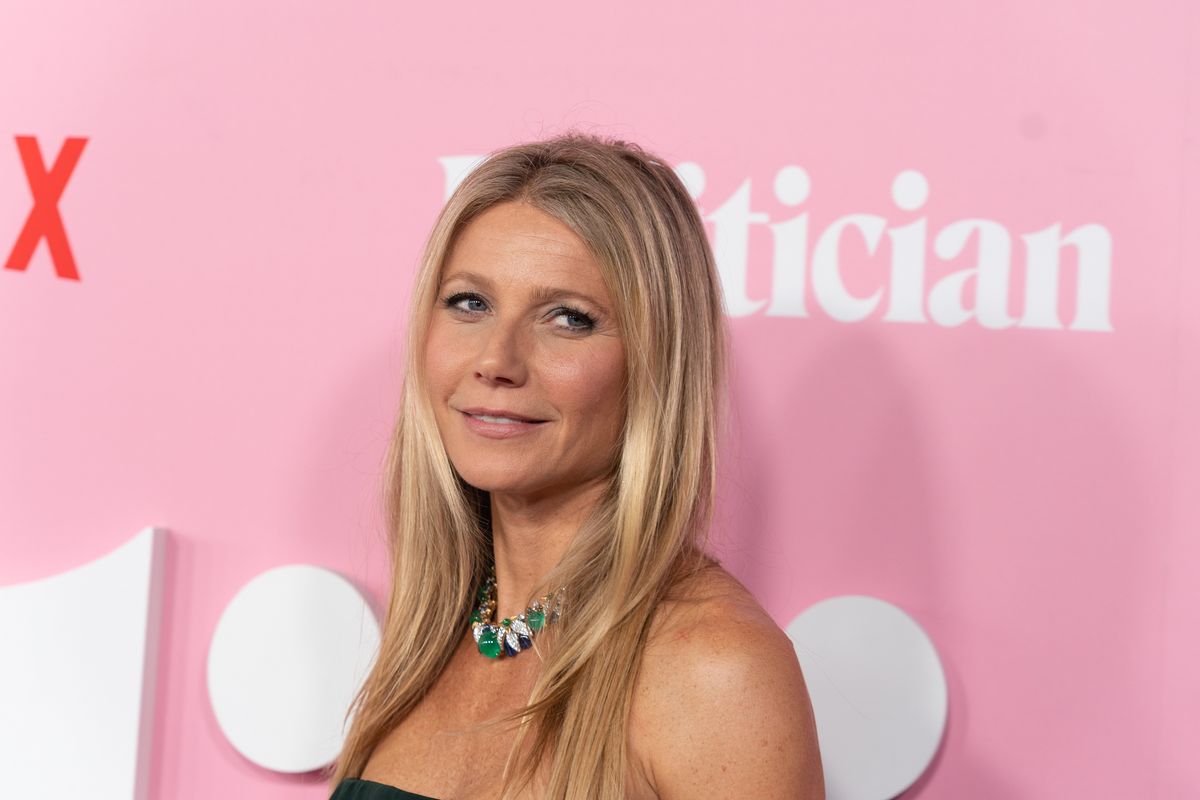 By Ron Adar // Shutterstock
Full Name: Gwyneth Kate Paltrow
Date of Birth: September 27, 1972
Born: Los Angeles, CA
Occupation: Actress, singer, writer, business woman, lifestyle expert
Status: Married to Brad Falchuk (2018)
Children: 2
---
She's an award-winning actress, the goddess of Goop, and a newlywed. From her on-screen success to her leap into lifestyle and luxury, Gwyneth Paltrow pushes her passion to its peak and gives her all to all she does. Once married to rocker Chris Martin for 13 years, their divorce in 2016 put Paltrow "on the market," and earlier this year she tied the knot again, blending families and building a future. Goop may not be everyone's go-to guide, but fans far and wide love a good Paltrow film. Here's more to know about the California native and what has kept her in the public eye for such a long time.

A Start in Showbiz
Paltrow comes from a Hollywood family. Her mom, Blythe Danner, is a long-time actress and her late dad, Bruce Paltrow, was a film director and producer. Perhaps her genes were already gifted with talent or she picked it up from her parents, but Paltrow set her sights towards the silver screen.
Movie Magic
Paltrow illuminates the screen with her elegance and ease, good looks, and top-notch talent. She has been on the A-list for decades and for good reason…she's a hit-maker. Blockbusters and high-earning films often have Paltrow's name listed on the credits, making her a go-to gal for casting. From Great Expectations to Seven to Iron Man to The Avengers, Paltrow's performances always aim to please and she delivers.

The Scoop on Goop
Acting isn't all Paltrow is interested in. Her lifestyle website, Goop, offers advice, sells goods, serves up recipes, and then some. It has been criticized for being too high-brow and high-priced, but Paltrow stands by her philosophies and favorite things.

Paltrow Perfection
Along with her other endeavors, Paltrow makes for the perfect photo. She has modeled for Estée Lauder and Coach, and when she's on the red carpet, her beauty turns heads.
---
Melissa A. Kay is a New York-based writer, editor, and content strategist. Follow her work on Popdust as well as sites including TopDust, Chase Bank, P&G, Understood.org, The Richest, GearBrain, The Journiest, Bella, TrueSelf, Better Homes & Gardens, AMC Daycare, and more.
---
POP⚡DUST | Read More...
Jennifer Lopez - All you need to know

Lindsay Lohan - All you need to know