MUSIC
Halsey spends hours painting a self-portrait in her new video.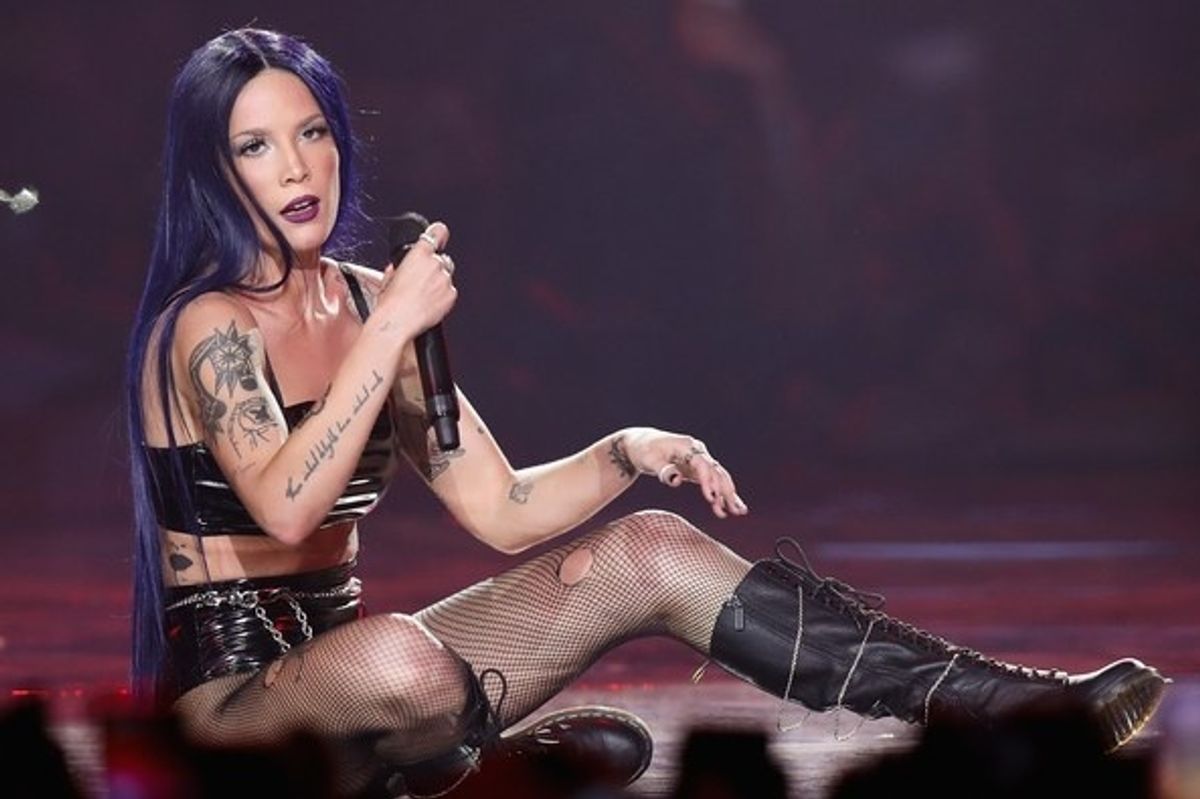 Halsey just dropped her newest song, "Graveyard," which is the third single release from her upcoming album Manic.
Yesterday, she began live-streaming a video of herself painting a self-portrait, which would later become the time-lapse video for the new song.

"Graveyard" is clearly about a destructive relationship, one consumed by the kind of conflict that Halsey is so good at depicting in her music. It's also an effortlessly streamlined pop song and would be just as appropriate for spin classes as emo kid self-pity sessions or night drives through an unknown city.
Though it seems to be about willingness to follow someone until the bitter end, by the time the painting is done it becomes clear that this has been about Halsey the whole time—about her ability to crash and burn and build herself up again through her art, which she has done time and time again throughout her career and life. Despite struggles with mental illness, suicide, and illness, Halsey always seems to come out on top.
This isn't the first time Halsey has shared her visual art with the world. In April, she performed her song "Eastside" on SNL while painting an upside-down portrait of herself onstage.
Halsey - Eastside (Live From Saturday Night Live) www.youtube.com
Back in January, she shared an incredible acrylic painting of the artist Yungblud (who she later began dating).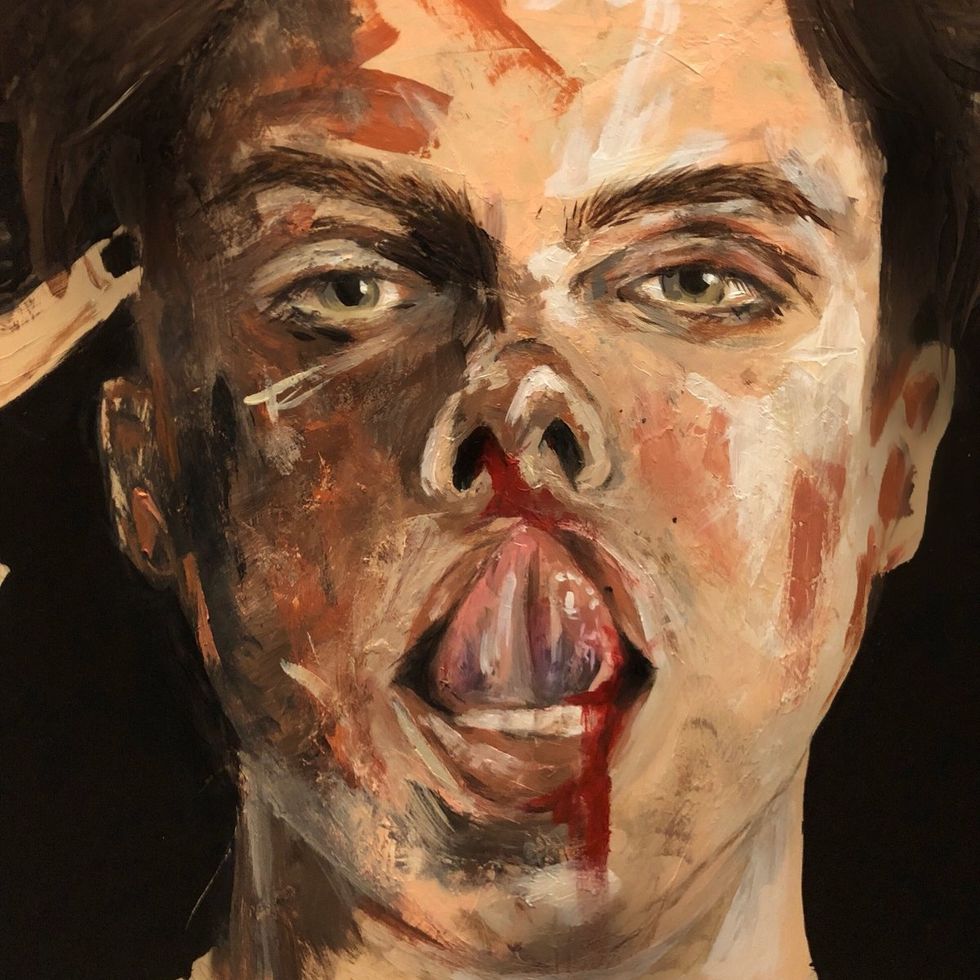 twitter.com
She's always been talented at curating aesthetics and has shared her drawings from time to time on Instagram.
The 24-year-old singer is, of course, best known for her musical output. She recently collaborated with BTS on "Boy With Luv," and her last single "Without Me" went number one on the charts for six weeks. She mentioned the song's success on her collaboration with Post Malone on Hollywood's Bleeding, saying, "I sold 15 million copies of a breakup note."
BTS (방탄소년단) '작은 것들을 위한 시 (Boy With Luv) feat. Halsey' Official MV www.youtube.com
She rose to fame with her album Badlands, becoming beloved among fans for her outspokenness about her history of abuse and mental illness, as well as for her unique sonic blend of alternative, emo, electronica, and pop influences.
She's definitely not the only one painting her own image—fans have been inspired to create portraits of her for a long time.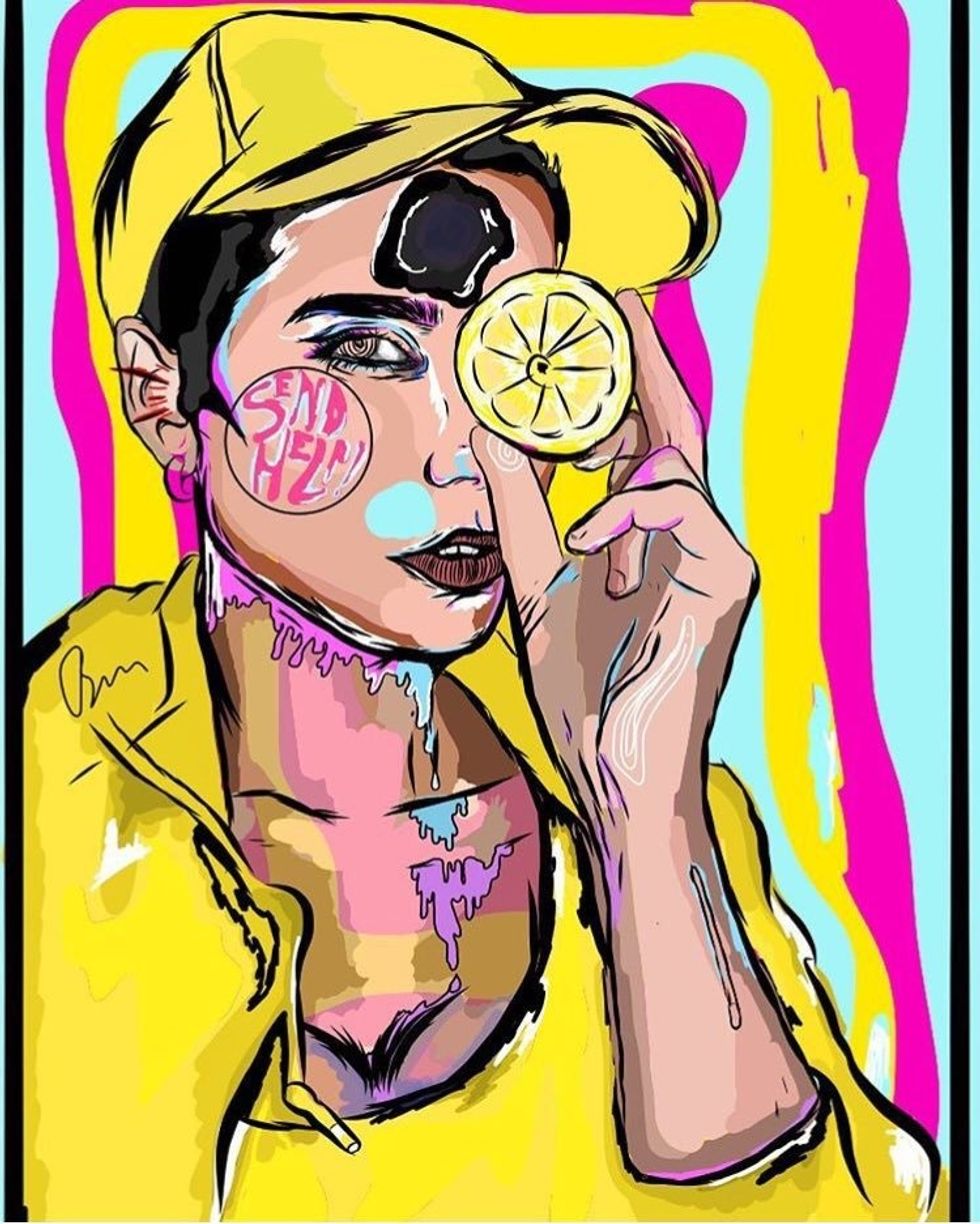 By @Punkthvtictwitter.com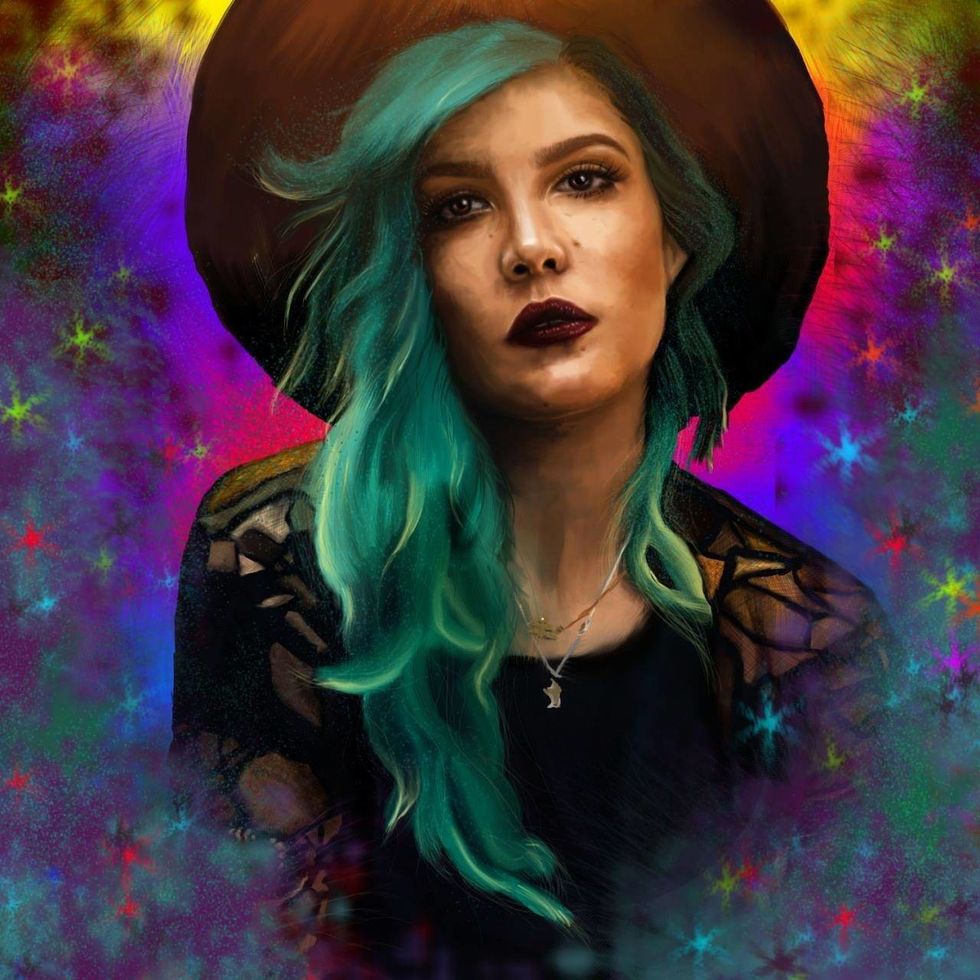 By Маја Петровскаwildchan.artstation.com
Manic is out on January 17. In June, she told Rolling Stone that the album is the first she's ever written while manic—she suffers from bipolar disorder—and that it's a blend of "hip-hop, rock, country—f*cking everything." Knowing Halsey, she'll find a way to make it cohere into a work of art.