MUSIC
Fine Line isn't a creative reinvention of the wheel, but it's still a lot of fun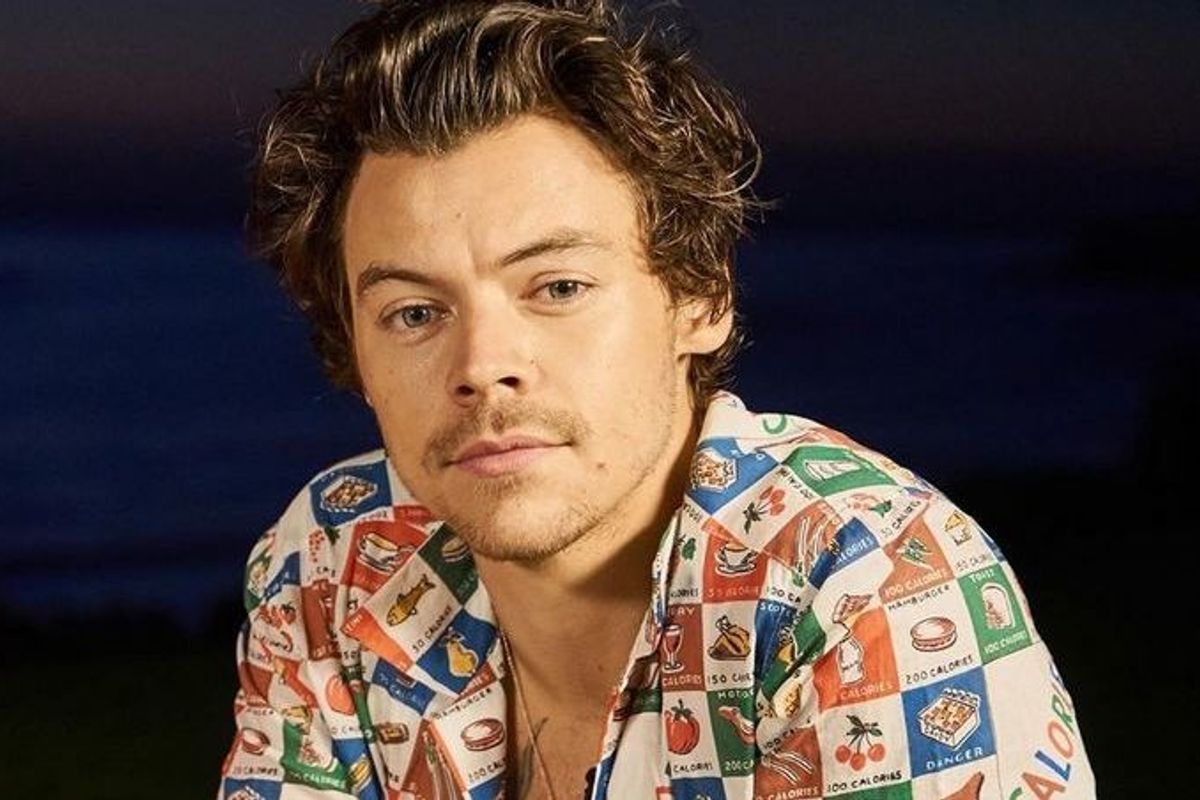 Harry Styles has been on everyone's mind all 2019.
Harry Styles - Adore You (Official Video) www.youtube.com
The years have not been kind to a few of the One Directioners, but Styles has all but reinvented himself. He is now cool and collected, like a 2013 Alex Turner or Matty Healy, and as stylish as a millennial Elton John, all combined with the neighborhood quirkiness of the boy next door. "It all just comes down to I'm having more fun, I guess," he recently told Rolling Stone. His personal growth in the last two years has culminated in Fine Line, a joyful and colorful psychedelic pop record that respectfully dips its toes into the pop-sensibilities of its elders, without jeopardizing the youthful swagger of its young host.

As a handsome LGBTQ+ icon, Styles embodies what everyone hopes will happen when you embrace your identity. You'll get all tatted up, develop a colorful fashion sense, and become magnanimous towards your former self. "Step into the light," he begs his listeners as he flails among gorgeous naked bodies in the "Lights Up," music video. "Know who you are."
Fine Line is not the genre-redefining outing critics anticipated, but it is, as Styles said, incredibly fun. Its inspirations are portrayed quite literally, which certain critics take issue with. "She" is an obvious ode to Prince and Pink Floyd, with its soulful crooning and crisp rock edges; and the gentle folk pining of "Canyon Moon" is reminiscent of a young Joni Mitchell. It's all palpable and easily digestible. Fine Line isn't a creative reinvention of the wheel; songs like "To Be Lonely" and "Treat People With Kindness" feel stagnant and falter when compared to the shapeshifting tracks of "Golden" or "Sunflower, Vol. 6"; but it's all part of the process. Styles is 25 and spent his childhood as a teenage heartthrob whose identity was staked in album sales and how cute he was. As many 25-year-olds before him, Styles has learned to gravitate towards authenticity and is seen on Fine Line openly examining a wide range of styles and sounds, waiting to see which shoe fits.
On "Lights Up" and "Adore You," the shoe fits perfectly, but critics were quick to point out the fumbles. "Styles is here, buried underneath the fame and the fear," wrote Pitchfork. "I hear his sweetness, his charm...but mostly I hear a guy who's still afraid he'll never make a David Bowie record." Styles is still a 25-year-old, an amateur at living life. Is he not allowed to experiment with different directions amidst his new-found independence? Or have the short attention spans of the general public–and excessive demand for quality content–perforated the very real and grueling artistic process that is required to generate said content? Styles' sophomore album is not his magnum opus, but why are we saying it has to be? Is that his problem, or ours?