'This Is How You Smile' is Roberto Carlos Lange's sixth and most virtuosic album. It follows a sequence of powerful statements from the Ecuadorian-American, who grew up in South Florida to immigrant parents and is now based in Brooklyn.
Lange has long been a voice for people of color, speaking out against xenophobia and racial violence through songs like "Young, Latin, and Proud" and "It's My Brown Skin" in the wake of the 2016 election. Where those songs were lodged in the here-and-now, This Is How You Smile seems to exist outside of time. It's a thousand things in one—in some ways, it's a work of profoundly peaceful escapism; in others, it touches on the disparate experiences faced by many immigrants and their children as they try to bridge the gap between their heritage and new surroundings.
True to its creator's boundary-breaking mentality, This Is How You Smile is uncontainable, challenging ideas of time, space, and genre. "I often think synesthetically through aural, visual, and movement-based forms; I see this approach to sound and music as informed by multiple histories, of interest to me, from organic forms in cultural vernaculars," Lange's artist statement reads. "I have created my own visual language and mythology...at once warmly familiar and otherworldly."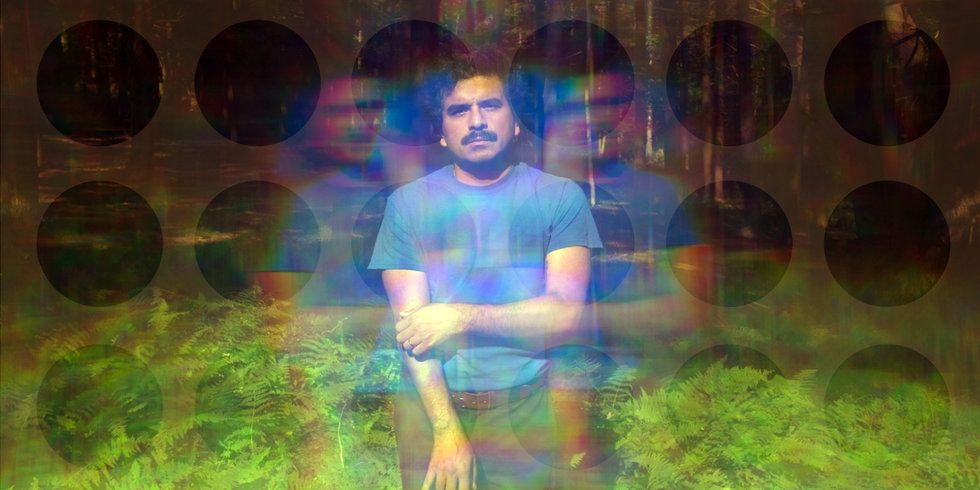 Image via Pitchfork
This blend of the intimate and the uncanny is reflected in the album's composition, which melds Miami funk with psychedelia, electronica with Latin American rhythms, and tropical rhythms with abstract experimentalism. There are hints of folk evocative of later Bon Iver and touches of classic rock that has the drive and expansiveness of some Tom Petty and the Heartbreakers tracks—yet every comparison seems inadequate. This Is How You Smile is something that very few albums can claim to be: it feels universal while sounding unique.

This originality is largely thanks to its innovative composition. On "Running," waves of delicate synths float beneath piano riffs, and deep bass patterns and powerful kick drum hits create an expansive soundscape that feels as endless as a highway, stretching out into a wide desert sky. "November 7," which features piano by Sufjan Stevens, sounds like a music box playing out in the heart of an apocalyptic landscape.
One of the album's best tracks is "Todo lo que me falta," an extraordinary song that layers shimmering waves of guitar over ambient horns, bells, and otherworldly soundscapes. It builds up from stillness to a state of almost transcendence before descending back down to a whispered piano and vocal outro. Steady drums set it at a walking rhythm, evoking long journeys across deserts and oceans, and surrealistic lyrics wind together to create a track that somehow feels as ageless as the earth itself.
Todo lo que me falta www.youtube.com
The album's influences are as wide-ranging as its texture. New York City is very present; "Imagining What to Do" is a hymn for the winters that New Yorkers know well. It's a solemn ode to hibernation, embedded with seeds of hope in the form of piano planted on a bed of finger-picked guitar.

Literature is another prominent influence. The album's title is a reference to a Jamaica Kincaid story about a mother preparing her daughter for the world with lessons like "this is how you smile to someone you don't like too much; this is how you smile to someone you don't like at all."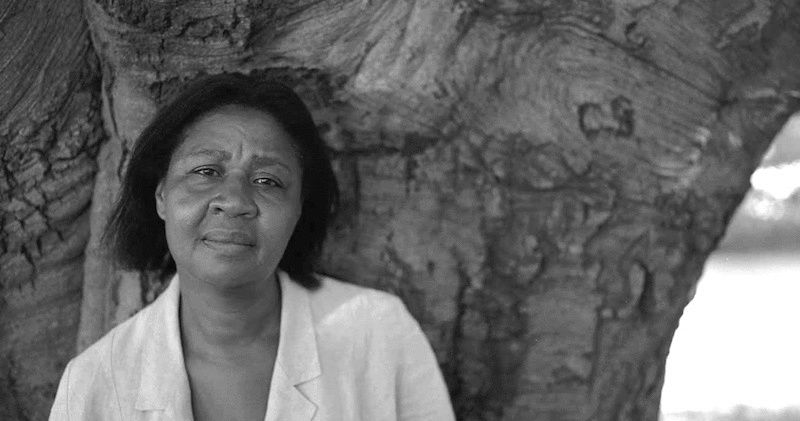 Jamaica Kincaid, via Lit Hub
There are other literary intersections, though not all were as intentional. "Fantasma Vega" means Vague Ghost; Lange told Pitchfork that after he wrote that song's lyric "espantos de agosto" ("terrors of August"), he realized this phrase was the title of a short story by Gabriel García Márquez, also about a ghost. If anything, this coincidence is proof that Lange must have keyed into some wellspring that Márquez—also a master of metaphysical narratives that escape linear time and critique colonialism's ravages—used to spin his stories.

Like Márquez's 100 Years of Solitude, much of Lange's work explores the raw, shifting wound that exists at the borderline between the colonizer and the colonized, America/Europe against all the places and peoples they have destroyed. Though suggestive of today's contemporary and ongoing historical struggles—This Is How You Smile's final song contains field recordings from an Abolish ICE march—it's also nothing more or less than a look at one human's beautiful mind.

Ultimately, it has the makings of a classic. "Brown won't go / Brown just glows," Lange sings in the first song, "Please Won't Please." This Is How You Smile is sure to do the same, lasting for a long time, casting new shades of radiance into the world whenever it's heard.
---
Eden Arielle Gordon is a writer and musician from New York City. Follow her on Twitter @edenarielmusic.

---
POP⚡DUST | Read More...
Black Actors Share Stories of Being Ignored by Stylists
Foals Throw Apocalyptic Dance Party on New Album
Obviously Rich Parents Pay for their Kids to Get Into College