Culture News
How Celebrities Have Been Affected by the California Wildfires
As celebrities begin to return to the homes they evacuated, they're giving their fans a look at the damage.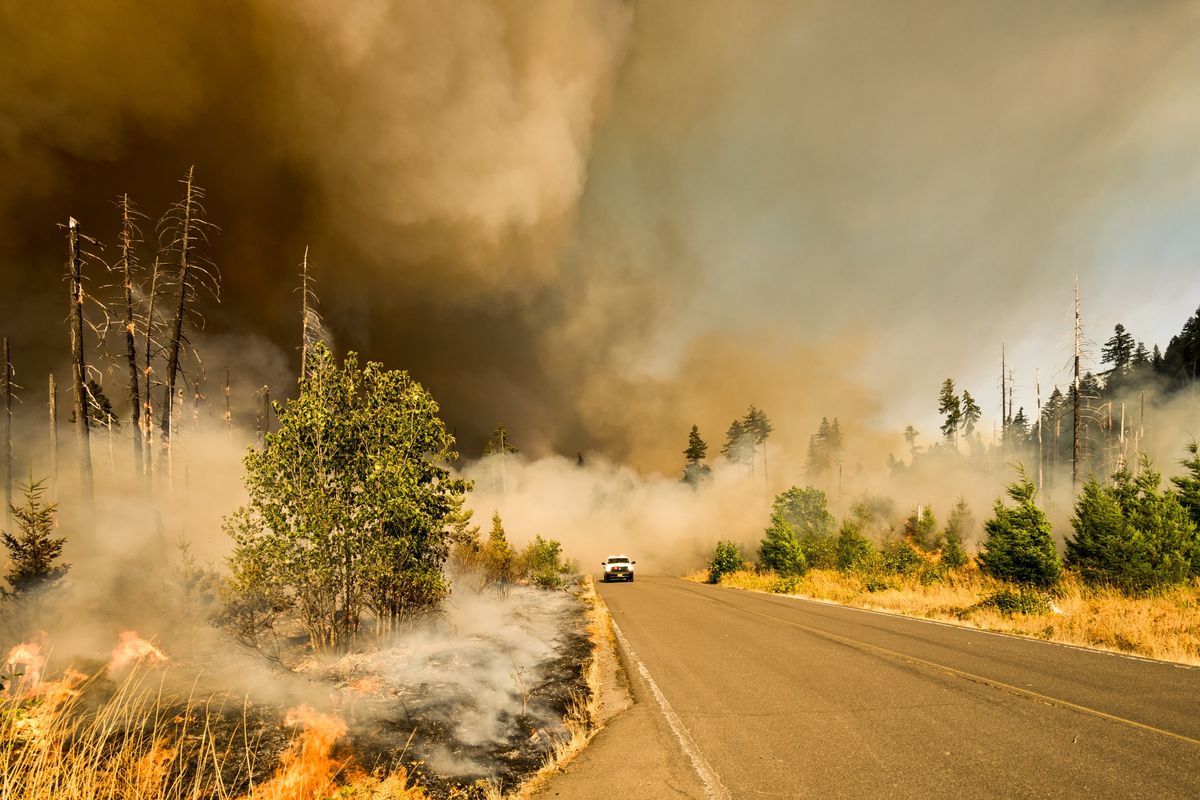 The wildfires currently blazing through California have become the deadliest in a century, claiming 59 lives, according to Time. Flames from the Camp Fire north of Sacramento and the Woolsey Fire in Los Angeles have destroyed over 200,000 acres, and continue to burn. Over 100 people are reportedly missing, and thousands have been displaced. Even as firefighters expand containment areas, residents now face respiratory-damaging air contamination, potentially disastrous mudslides, and even a norovirus outbreak. As celebrities begin to return to the homes they evacuated, they're giving their fans a look at the damage.
Here are some of their stories.
---
On November 9, Charlie Sheen tweeted that he was unable to reach his parents, Martin and Janet, during the chaos as he and other Malibu residents were ordered to evacuate their homes. Martin was later tracked down in Zuma Beach by a local Fox News affiliate. The elder Sheen used the opportunity to address his children during the station's broadcast and let them know that he and his wife were out of harm's way, though he could not say the same for their Malibu home.
Gerard Butler took fans on a tour of his incinerated neighborhood, which he referred to as "a war zone," via Instagram. The actor, visibly upset in the two videos he posted, urged his followers to donate to fundraisers that support those across the state who face a long rebuilding process.
Miley Cyrus posted before and after photos of the home she shares with actor Liam Hemsworth on Wednesday, highlighting the stark contrast between a happy dog on her porch and an incinerated pile of rubble. Cyrus also tweeted that her pets were unharmed, as well as a link to the organization she founded, the Malibu Foundation, which offers crisis support in the community.
Guy Fieri offered his expertise when he surprised Butte County first responders with dinner.
Comedian Whitney Cummings stepped in personally to check on Stanley the Giraffe, a beloved and internet-famous resident of Malibu Wines, a winery that also houses horses, cows, and other farm animals.
Other celebrities like Sandra Bullock, Ellen Degeneres, Rob Lowe, Lady Gaga, and more are helping by making substantial donations to recovery relief organizations, distributing food and water to firefighters, and even delivering pizza to evacuation centers.
---
Rebecca Linde is a writer and cultural critic in NYC. She tweets about pop culture and television @rklinde.
---
POP⚡DUST | Read More…

Privatized Firefighters for the Wealthy: Kardashian and West Save Mansion
NBC's Third Hour Is Already Performing Better Than "Megyn Kelly Today"