MUSIC
We're genuinely asking because we don't know.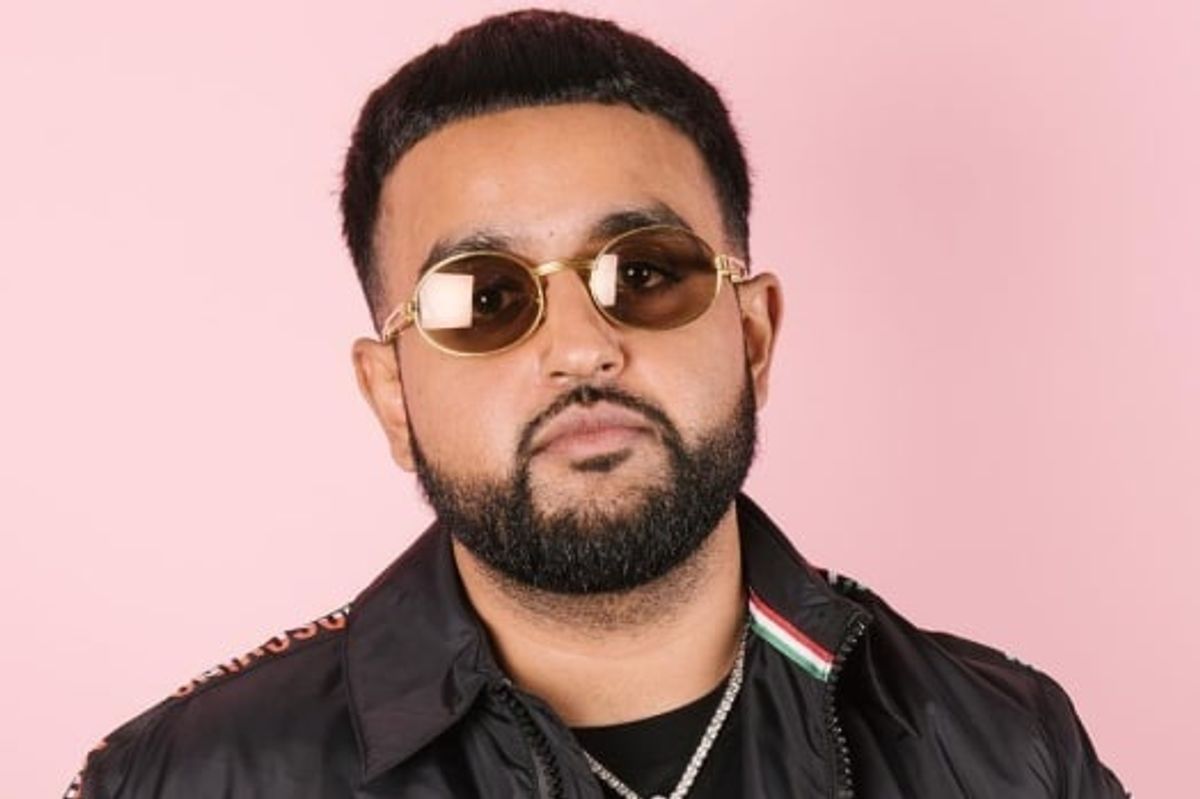 DJBooth
When Nav, real name Navraj Goraya, first emerged into the public eye, it was in front of 200,000 people at the O2 arena. He was opening for The Weeknd – who has been something of a mentor to the 29-year-old producer – at what was then one of the biggest shows of his career.
An XO affiliate and signee, Nav's had a career filled with rapid success. His first two SoundCloud uploads generated over 8 million streams, his debut album Reckless debuted at #8 on the Billboard 200 its first week, and his sophomore effort Bad Habits debuted at #1 on Apple Music last week. Despite the rapper being four projects deep (two mixtapes and two albums), critics have continued to have similar critiques of each one. "Reckless transforms from enjoyable to uncomfortable," Pitchfork wrote of Nav's debut album, "and once you realize Nav isn't in on the joke, things just get pathetic." High Snobiety wrote a similar review of Bad Habits, calling the project "the sound of an artist terrified to step outside their comfort zone." Not to mention, Nav's lyrics are fucking awful. "These pussies acting like some toilets / wanna take my shit," he sings on "Good For It." On "Why You Crying Mama" he sings, "Said she don't care about Sha-nay-nay, she just want to see her baby."
While fans of the rapper believe his quirky lyrics add to his charm, it's hard to see the humor in Nav when it's unclear if he sees it in himself. Nav's polarizing effect on the hip-hop community, unfortunately, doesn't have an easy resolution. "There's no doubt that Nav is with the cool kids, but there's some confusion about whether Nav himself is cool," writes Vulture. "His fellow musicians and an ardent following on SoundCloud and Instagram argue that he is; the consensus among music writers and music editors is that he isn't." There is clearly a different Nav that rap's inner circle appreciates that the general public does not. He is a talented producer, with credits including Travis Scott's "Biebs In The Trap" and an entire mixtape with Metro Boomin. The Weeknd also seemingly views Nav as the next in line to take over the hazy R&B sound he left behind on Kissland, as he was the executive producer on Bad Habits and has worked with the rapper on a plethora of songs. Additionally, Drake premiered Nav's music on his OVO Sound Radio, giving him his first co-sign. Nas even gave the rapper's second mixtape an Instagram shoutout. The artist's autotuned, lo-fi sound has also indirectly herded many similar rappers into the spotlight, including Gunna and fellow XO affiliates 88Glam.
Yet despite Nav potentially laying the groundwork for these acts to succeed, every single one does it better than he does. On "Hit," Nav raps, "Water on my wrist, codeine when I piss, got pills in my shit, don't think I could quit." The themes throughout his music remain the same: drugs, meaningless sex, bowel movements, and money. The rapper also rarely gives interviews, but the few he has have been tepid and paint him as someone without much to say. Listen below as Tim Westwood forces Nav to carry a conversation.
As discontented as music writers are, it's clear Nav has no intention of growing or changing his sound. Should we accept him for who he is? Perhaps. His music isn't the worst thing to emerge in the SoundCloud landscape, but it also isn't creative enough to justify lyrics like, "You say you can't pay your bills, no I don't care, I'ma go and spend your rent on underwear." Nav clearly lacks the self-awareness and swagger that comes with being a mainstream success.

In a Complex expose, he offered awkward motivational quips like, "When you're sleeping, someone's working harder than you are." Many of the projects he collaborated on and many of the features he's garnered have also seemed to be handed to him by XO's manager, Cash. "Cash is really good friends with a lot of people in the game," he told Genius when discussing his single "Faith." "He was like, 'What do you think if we put Quavo on this?' I was like yeah, would be a dope fit." He additionally told Complex that Cash "organically brought me around people; he brought me around Travis Scott." The question remains: why is XO pushing so forcefully for Nav, and why does Nav appear to need so much help in establishing these industry connections himself? We may never know if Nav is in on his own joke, but even if he is, can we ever trust him to deliver the punchline?
---
Mackenzie Cummings-Grady is a creative writer who resides in the Brooklyn area. Mackenzie's work has previously appeared in The Boston Globe, Billboard, and Metropolis Magazine. Follow him on Twitter @mjcummingsgrady.
---
POP⚡DUST | Read More...
How is Grime Different from Hip Hop, and Is Drake Ruining It?
Amy Schumer's "Growing" Is Stunted
Yoke Lore: A Delightful Contradiction
From Your Site Articles
Related Articles Around the Web