Music Features
Classic Mixtapes To Get Us Through Summer In Quarantine
Let's revisit some of the great summer mixtapes to help ease the pangs of summertime nostalgia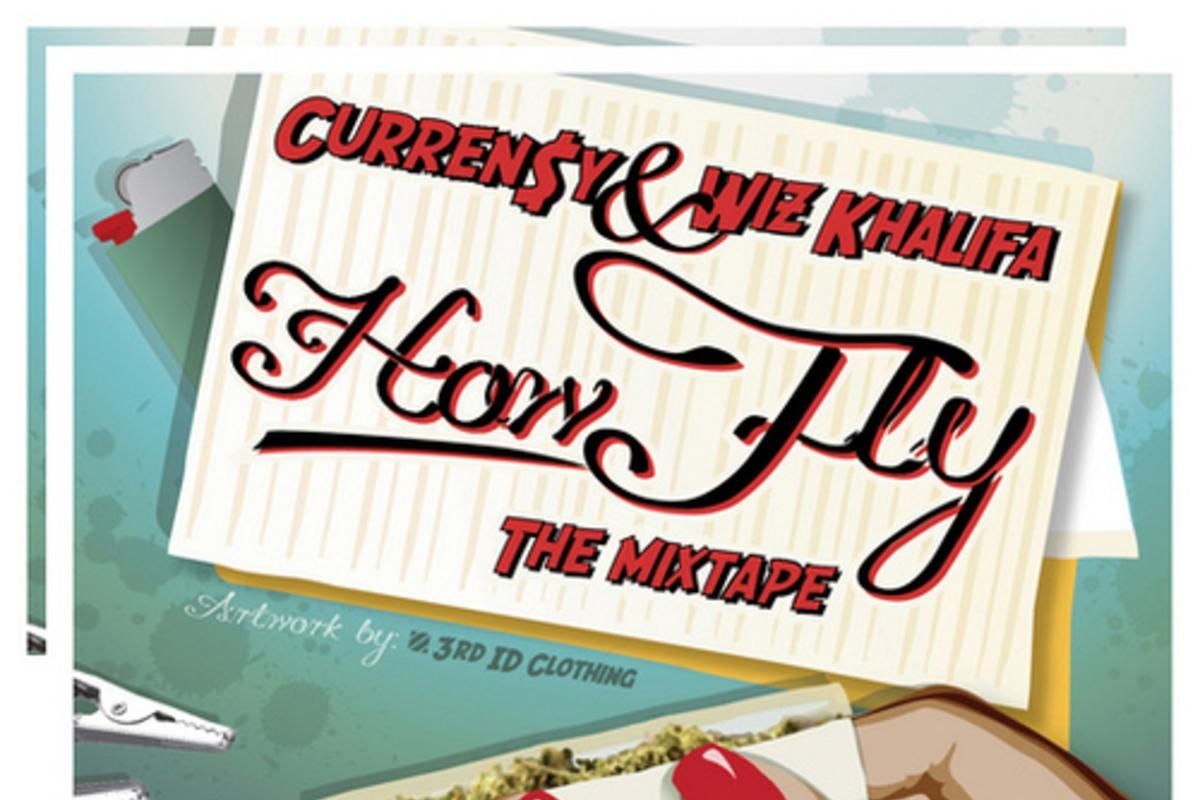 How Fly
Bonfires with our friends, balmy summer days spent by the lake passing a spliff and sipping on a Corona, summertime love affairs—it all may feel like a past life now.
The rollout for summer 2020 is unlike anything before it. While Americans everywhere try to retain a sense of normalcy, it will be impossible to enjoy summer the way we want to. Bitter nostalgia for the summers of yore is rampant. Luckily, music has remained the one constant. To help unwind in these times of heightened anxiety, it helps to revisit some of the mixtapes that brought us childhood bliss, that pumped us up when school dismissed for summer, that blasted through our car speakers as we cruised with the windows down with our friends in tow. Here are a few of the greatest mixtapes of summers past, in the hopes it will bring back the fond memories that, right now, may feel distant.
---
Summer Knights
When 17-year-old Jo-Vaughn Scott, AKA Joey Bada$, surprised the masses with the now-iconic mixtape 1999, fans of the budding New York emcee had already painted him as one of the greatest lyricists of 2012. In the following year, the emcee turned down a $3 million record deal from Jay-Z's Roc Nation and lost a close friend and collaborator to suicide.

When Summer Knights came in the summer of 2013, it added a darker hue to the '90s infusion that had become Joey's calling card. The result is a stunning blend of the old school and the new school, with the young emcee lyrically toying with astrophysics and religion ("My Yout") and remixing tried-and-true instrumentals from his '90s ancestors ("Sorry Bonita.") Summer Knights is Joey Bada$ at his most arresting, molded by tragic vicissitude, but refusing to succumb to it.
Taylor Allderdice
What may be Wiz Khalifa's last great stoner mixtape, Taylor Allderdice served as an apology letter to fans disappointed by Rolling Paper's pop-rap commercialism. "When I made Kush and Orange Juice, I listened to it and knew I had created a genre that would change music," Khalifa wrote to fans. "The mistake I made on Rolling Papers was thinking it was time to move on from that genre."

Taylor Allderdice is the perfect mixtape for smoking in the summer. Smooth and unhurried, Khalifa rarely emotes anything other than hilarious stoner machismo. "Still rolling weed on my XXL only difference is that's me on the cover," he spits on "California." "Gettin' higher than the Bee Gee's sayin' we both just staying alive," he raps on "Mary 3x." The production on each track is as muggy as the summer season itself and proved that Khalifa was still a master at finding new ways to rap about a plant. The moment of revival spawned by Taylor Allderdice was unfortunately short-lived, as Khalifa's sophomore slump and follow-up, O.N.I.F.C., would be only the first in a series of tepid releases. But for those looking to unwind, Taylor Allderdice can help do just that.
Still Summer in the Projects
Currently serving a hefty 20-year stint for drug and gun possession, the incarcerated rapper 03 Greedo has continued to release excellent music since his sentencing. While the Kenny Beats-helmed Netflix & Chill was one the most surprising releases to close out 2019, Still Summer in the Projects remains Greedo's magnum opus.

The mixtape is steeped in drug use, callous sexual escapades, and raunchy post-club after parties. Mustard's bouncy west-coast soundscape hosts some of Greedo's best crooning as the rapper traverses blues and R&B with his gruff vocals. Perfect for both sloppy darties and raucous pre-games, Still Summer in the Projects is surprisingly bright and optimistic despite the circumstances behind the scenes.
Rich Gang Tha Tour Pt. 1
Sure, it came out in September, but the shelf-life of this mixtape lasted years after. Heralded as one of the greatest mixtapes of 2014, Rich Gang Tha Tour Pt. 1 remains a braggadocious masterpiece 6 years later. While Rich Homie Quan and Young Thug would soon after have an egregious falling out–the former disappearing into irrelevance altogether–Rich Gang Tha Tour Pt. 1 was a rare moment in rap history. The mixtape was a seemingly underdeveloped idea that became something greater than the sum of its parts. It solidified Young Thug as a next-level hip-hop talent, with Rich Homie Quan complimenting his screechy inflections the way salt compliments pepper. The duo was a match made in heaven, their chemistry intoxicating and unique, and reestablished a flailing Cash Money as a certified tastemaker once again.

Faces
The late Mac Miller fully immersed himself in an unlikely artistic transformation. From the fratty feel-good rap of K.I.D.S. and Best Day Ever to the mainstream stoner flunk that was Blue Slide Park, Miller's career was on a downward trajectory. Fueled by lawsuits and a rigorous tour schedule, Miller experimented heavily with drugs and immersed himself in philosophy and the alternative hip-hop collectives of Odd Future and Top Dawg. His mind and creative palette expanded, and he returned in 2013 with the inky Watching Movies With the Sound Off, an artistic achievement no one thought possible from a young ex-lax player from Pittsburgh.

On 2014's Faces, Miller leans even further into creative expansion. He ditched the murky productions of Watching Movies in favor of vivacious horns and hard-hitting bouts of unlikely grandiloquence. "The rich and famous, so nice to make your acquaintance," he calls out on "Here We Go." "I'm the greatest, admit it, I'm the greatest!" Miller's lyrics on Faces are more frank and unassuming than on his sophomore album, with fleeting moments of philosophy portraying an artist forever changed by his depression and druggy cocktails. The journey through Faces is as multifaceted as Miller himself, and the mixtape remains one of the crowning gems of the artist's discography.
How Fly
Arguably the greatest stoner duo in hip-hop, Curren$y and Wiz Khalifa's How Fly remains the best example of summertime weed rap done right. Curren$y's smooth restraint perfectly complements Khalifa's animated effervescence. Khalifa takes joints to the face, while Curren$y leans back and sips "Rose & O.J." with his morning blunt ("How Fly"). The mixtape still reigns as a summertime great and offers a shocking amount of variation while remaining thematically tied to getting as high as humanly possible. Together, the duo creates music as cool and unphased as the plant they're toking on. While the long-awaited follow-up in 2009 wasn't nearly as engaging as How Fly, the original remains a masterpiece of weed rap that is suave and sophisticated.