Culture News
New Video: Johnny Depp Claims Amber Heard Severed His Finger, She Claims He Did It to Himself
Watch the deposition video here.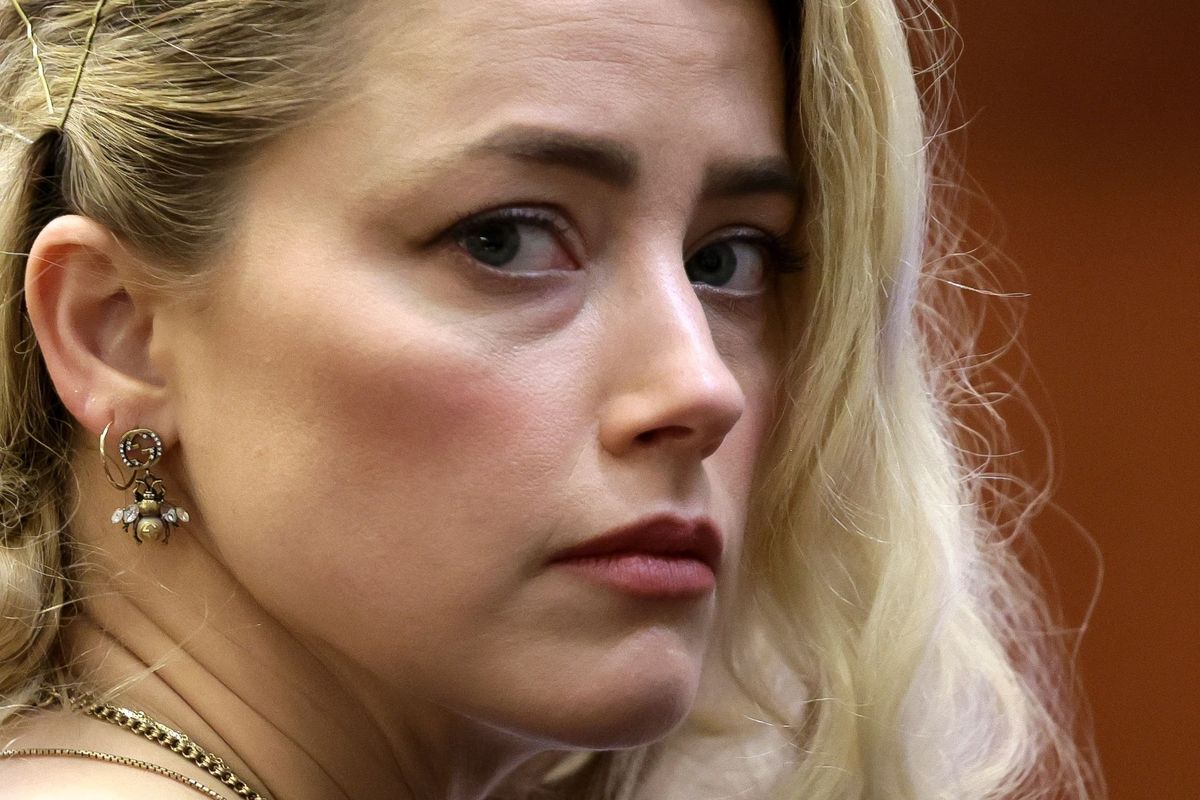 Photo by EVELYN HOCKSTEIN/POOL/EPA-EFE/Shutterstock
It seems the saga of Johnny Depp and Amber Heard's toxic marriage will never end.
Recently, images were leaked that seemed to indicate that Heard was having an affair with Tesla CEO Elon Musk shortly after marrying Depp in 2015. Depp accused Heard of infidelity as a part of his $50 million dollar defamation case against her, and he also subpoenaed Musk for his text messages with Heard. This follows accusations from both Heard and Depp that the other was habitually abusive.
Now, more evidence has emerged in the form of a video of Depp detailing a March 2015 incident in which Heard threw a broken vodka bottle at Depp, consequentially severing off a portion of his finger. The videoed deposition is from 2018 and details a fight that erupted when Depp brought up post-nuptial papers to sign.
Heard's account of events differs dramatically. She claims the fight was over her former co-star Billy Bob Thornton. According to Heard, Depp hit her with one hand, while "slamming a hard plastic phone against a wall with his other until it was smashed into smithereens. While he was smashing the phone, Johnny severely injured his finger, cutting off the tip of it." According to Vanity Fair, Heard also claimed, "At some point later that night, Depp had written on the walls with a mixture of paint and the bloody finger, 'Billy Bob' and 'Easy Amber.'" Depp denies this version of events.
Bizarrely, this new video is not a part of Depp's case against Heard but from a lawsuit against Depp's former lawyer, Jake Bloom. Depp filed the suit against the lawyer on the grounds that Bloom collected $30 million during their 18 years working together. A settlement was reached, but Bloom reportedly only paid a portion of the amount Depp asked. According to the Daily Mail, the finger incident was brought up in the deposition because Bloom drew up the post-nup that Depp claims caused Heard to physically assault him, resulting in the loss of his finger.
---
Want to READ MORE?
Was Amber Heard Having an Affair With Elon Musk Just One Month After Marrying Johnny Depp?
How Abusers Can Be Abused: Johnny Depp, Amber Heard, and the Problems with #MeToo
Amber Heard and Instagram's Double Standard for Nipples
---
According to Vanity Fair, when asked if this new video will be used in Depp's ongoing suits against Heard, Adam Waldman, one of Depp's lawyers, said, "An endless river of evidence keeps flowing up from the past, obliterating the lies Amber Heard and her co-conspirator friends told under oath to support her abuse hoax in 2016. In both the U.K. and U.S., the penalty for perjury—false statements made under oath, defrauding the court to obtain a temporary restraining order, manufacturing and submitting fake 'evidence'—is prison. What you say under oath, like all evidence, can and will be used against you."
In a wild twist, Heard's team responded to the video by saying, "Just last month it was revealed in a U.K. court that Mr. Depp admitted to cutting off his own finger and sent multiple text message to his doctor about it. Once again, the evidence is inconsistent with Mr. Depp's self-serving account."
As has been the case throughout the ongoing drama surrounding Depp and Heard's relationship, we're reminded once again that domestic abuse is so rarely the black and white issue we tend to make it. In some cases, the abuser is also the abused and vice versa. Regardless of who is telling the truth regarding the incident that caused Depp's finger injury, it's safe to say that the relationship between the two A-listers was exceptionally toxic, and it's impossible to comfortably establish a clear bad guy. And maybe it's time we stop trying to. Perhaps the real victory of the #MeToo and #TimesUp movements will be the ability to allow nuance into our conversations about abuse.