MUSIC
The most recent allegations by Emma Portner continue to paint Bieber as a man unaware of his gender bias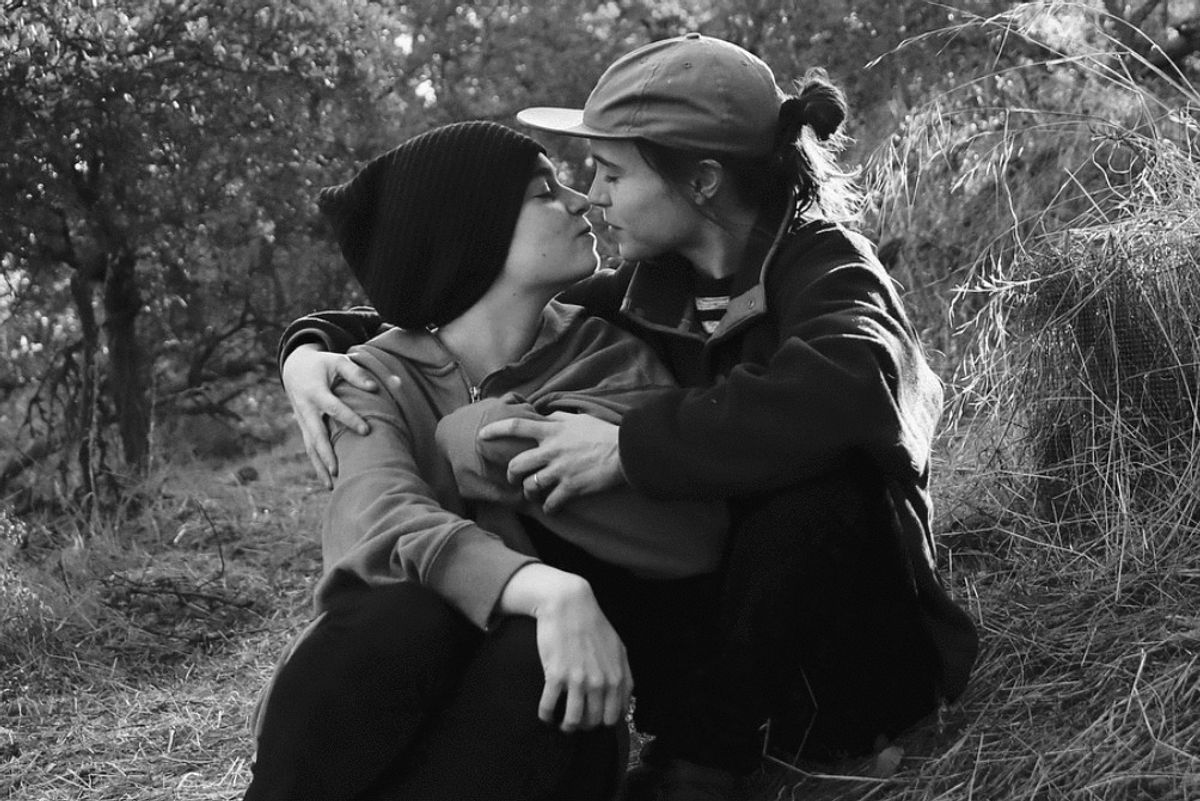 Ellen Page: Instagram
Back in June of 2018, Justin Bieber took some time to greet fans after a night of regular services at Hillsong United Church.
His hair was disheveled and covered his eyes, and he was draped in a baggy black sweatshirt with the hood up. He rubbed his mouth as he lumbered towards the crowd. "Hi, Justin," his young fans said excitedly. "Do I, uh, do I have wine on my lips?" he replied. The fans assured him he did not.
.@JustinBieber comforts a fan who opened up about the struggles of finding a church that is queer-inclusive, he end… https://t.co/Y2lu2VLUlg

— Pop Crave (@Pop Crave) 1528763681.0
"How was service?" the fan continued, Bieber said it was good. "Isn't your church, like, really inclusive, like, of the gay community?" Bieber took a moment before answering. "Uh, I mean, yeah. I mean, any- any- anyone can get in." The female fan identified herself as queer and explained her struggle to find a church inclusive of her sexuality. Hillsong Church has been historically accused of marginalizing the LGBTQ+ community and promoting conversion therapy. "That's the sad thing about religion," Bieber replied. "It can be like that sometimes. Yeah, that breaks my heart for you." Bieber went on to invite the fan to join Hillsong, despite its reputation for LGBTQ+ oppression. "I wonder where Justin Bieber stands because he has a bunch of LGBT fans, but he goes to a church that's not affirming," Christian singer Trey Pearson told Billboard. He cited an incident where the church forced gay staff to step down at New York Hillsong. "They were gay and wanted to get married and be out publicly," Pearson said.

Yesterday, New York-based choreographer Emma Portner, who previously worked with Bieber, accused the singer of being misogynistic. "I regret working under your name. I gave your universe my naive body, creativity, time and effort. Twice. For content, you made millions off of. While I made zilch," she wrote. Portner is married to Ellen Page, who for years has been a vocal critic of Hillsong's anti-LGBTQ+ rhetoric. "You religiously go to a church that does not support the LGBTQ+ community," Portner continued. She said Bieber was "degrading to women" and "supportive of problematic people." Chris Pratt, another one of Hillsong's celebrity attendees, has in the past come to the church's defense. "Nothing could be further from the truth," the actor wrote on his Instagram story. In his interview with Billboard, Pearson noted that Bieber's silence surrounding the controversy was what was problematic. "I think his heart is in a good place," he said. "[But] If you're going to at least associate yourself with [Hillsong], if you're silent, then you're an accomplice in it."
But Portner's allegations are only the latest in a backlash that Bieber has faced for his dismissive treatment of women. When Pop trio CHVRCHES expressed their disappointment in Marshmello's recent collaboration with Chris Brown and Tyga, Bieber was quick to come to Brown's defense. In a lengthy Instagram post, Bieber called the Rihanna assault "a mistake" and compared Brown to Tupac and Michael Jackson. Bieber came to Brown's defense again this year after Brown was accused of gang-raping a woman in Paris. "No one can touch you!" Bieber wrote to Chris Brown on Instagram.
Yet when called on to answer for all of the above, Bieber has remained silent, and it's hard to accept the silence as denial when even his songs have historically been accused of supporting rape culture and promoting a misogynistic agenda. Still, many believe Bieber's heart is in the right place. He is evidently trying to do right by his wife–even though he's used possessive phrases like "you are mine" to describe their relationship in the #MeToo era–and it's all but been confirmed that his sudden affiliation with Hillsong Church was part of his redemption agenda, but Bieber's actions have continued to paint a picture of an artist unaware of his skewed perception towards women. As told by Portner, that ignorance is equally as problematic when left unaddressed as intentional sexism. "I can only hope for your enlightenment. That you read a ton of books," she wrote on Instagram. "A straight white pastor/manager can't be your only source of world view...I really hope you educate yourself beyond your bible."