Culture Feature
K-pop fans and Tare quite powerful and should not be underestimated.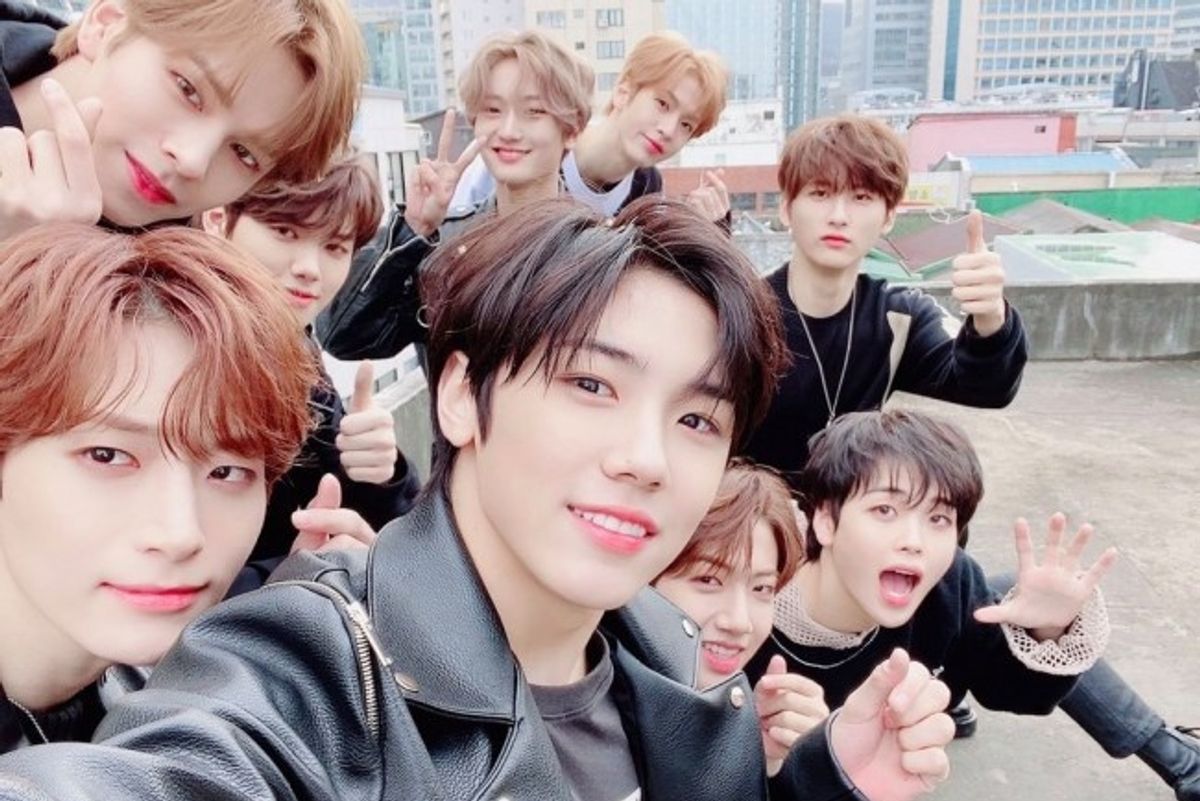 The incredible, sometimes supernatural power of K-pop fans and TikTok teens is on display once again.
One week ago, President Trump's campaign boasted that huge crowds were supposed to attend his rally in Tulsa, Oklahoma.
The president originally scheduled the rally for June 19th, which is Juneteenth, a day that Black people have long marked as a celebration of freedom. This year, Juneteenth saw protests around the world, sparked by the Black Lives Matter movement.
Trump ended up moving his rally to June 20th, one day after Juneteenth. His choice of date and venue—Tulsa, Oklahoma—also hit a nerve partly due to Tulsa's violent history: It was the site of a brutal massacre that saw at least 300 Black people killed by white nationalists in 1921.
---
Trump's choice of venue also stung because of the rampant levels of COVID-19 in Oklahoma. The state reported a record number of infections on June 21, the day after the rally, which was to be held indoors and without masks. The state currently has over 10,000 confirmed cases, and on Sunday it saw a 143-person spike.
So needless to say, Trump's rally was a bad idea. Yethis campaign initially touted it as an event that would show the strength and enthusiasm of Trump supporters. But what was supposed to be a comeback rally wound up being much smaller than anticipated. Only 6,200 people showed up, as opposed to the hundreds of thousands expected to turn out. Trump's e return to the White House was a "walk of shame" that immediately spawned internet memes and gleeful tweets.
Some music accompaniment for Trump's Walk of Shame as he arrived back at the White House from his #EmptySeats… https://t.co/cmWByxKmCG

— P A T • L E E (@P A T • L E E) 1592723926.0
Crowds at Tulsa Fail to Materialize, and K-Pop and TikTok Teens Say They're the Reason
Perhaps nobody turned out to Trump's rally because the economy is collapsing, or because America botched its handling of COVID-19, or because the country is erupting in (very necessary) protests, or because Trump's tweets are growing increasingly unhinged.
But there was another reason why crowds failed to materialize for the Commander-in-Chief. A coterie of K-pop stans and teenagers on the app TikTok say they came together and inspired thousands of people to reserve tickets to the rally—with no intentions of showing up. It seems to have worked.
"My 16 year old daughter and her friends in Park City Utah have hundreds of tickets. You have been rolled by America's teens," tweeted Republican campaign strategist Steve Schmidt on Wednesday. Over the weeks before the rally, thousands of kids registered to attend the Tulsa event; it practically became an Internet meme.
This is what happened tonight. I'm dead serious when I say this. The teens of America have struck a savage blow aga… https://t.co/TfrAewC6yV

— Steve Schmidt (@Steve Schmidt) 1592696217.0
No one is exactly certain how the campaign started, and it may not even have come from a teenager at all. The politics site Iowa Starting Line found a TikTok video posted on June 11 by Mary Jo Laupp, which may have been the origin point of this whole thing.
In the video, the grandmother suggests that people book tickets to "make sure there are empty seats." She also tells viewers how to stop receiving texts from the Trump campaign (simply text STOP).
Regardless of who proposed the idea first, it took off among the Internet's ranks of activists, who encouraged their followers to repost and then remove their posts so the prank wouldn't be discovered by the Trump campaign.
Trump's campaign manager, Brad Pascale, took the rally's low attendance quite hard. "Leftists and online trolls doing a victory lap, thinking they somehow impacted rally attendance, don't know what they're talking about or how our rallies work," he wrote. It sounds like Brad and his friends—who boasted about an expected attendance of over 800,000—was just trying to cover his tracks.
Trolls thinking they hacked rally tix don't know how this works. Lame trick tried many times. We weed out bogus R… https://t.co/LJyHoD7WcP

— Tim Murtaugh (@Tim Murtaugh) 1592753374.0
In the meantime, TikTok teens and K-pop stans have been celebrating their victories.

From K-pop to TikTok: Digital Activism Finds New Life Online
This isn't the first time that K-pop stans and TikTok users have forayed into activism, and judging by the events of the past few weeks, it likely won't be the last.
K-pop stans, or super-fans of Korean pop bands like BTS, are a globe-spanning group. Most are in their teens or twenties, and they're united by a sense of adoration for the stunning talents of their K-pop favorites and a talent for getting things to go very viral.
Over the past few weeks, K-pop groups and their stans have come together to support America's anti-police-brutality and anti-racism Black Lives Matter movement.
.@OfficialMonstaX voices support for Black Lives Matter movement at #TIME100Talks. "We believe that it's time to ac… https://t.co/KePrZFvGq0

— TIME (@TIME) 1592412404.0
They recently raised over one million dollars for Black Lives Matter and civil rights organizations, matching a donation from superstar boy-band BTS. They spammed white supremacist hashtags like #WhiteLivesMatter with videos of Korean pop stars in an attempt to fracture white nationalist organizing efforts.

And last week, when the Dallas police department asked for videos of protestors committing crimes, K-pop fans spammed their systems with more videos of their favorite groups.
Last month, fans of the group BLACKPINK made an effort to minimize conversation about Lady Gaga's collaboration with the group in order not to detract from the Black Lives Matter message, which was blowing up in the wake of George Floyd's murder.
K-pop fans can frequently be seen sharing petitions, donation links, and information about protests. Often inspired by their favorite performers' calls for justice, many fans say they feel they're supporting their favorite bands by fighting for social change.
K-pop fans are quite powerful and should not be underestimated. In 2019 they sent a total of six billion tweets, according to Adweek. Posts by small accounts will be retweeted hundreds of times in minutes. It's clear that whatever cause K-pop fans elevate inevitably gains some cultural resonance.
Organizing On TikTok: From the App to the Streets
TikTok is also having a moment. The app boasts every kind of video, but there is a bustling subsection of TikTok filled with activist messages and calls to action.
The app is full of videos about organizing, defunding the police, protesting, and the like. Users have also begun posting videos in which they confront their parents about racism, videos that often end in tears. "
"Suddenly, dance breaks were supplanted by more meaningful content: demanding justice for Breonna Taylor and other Black Americans, sharing information on how to be a proper ally, and highlighting Black-owned businesses, among other posts," writes Christian Allare in Vogue. "The #BlackLivesMatter hashtag has over 12 billion hits."
OMG y'all. I ran in to tell my son (14yo) how Gen Z (his gen) punked @realDonaldTrump w/ticket plan on TikTok and I… https://t.co/8VSAWqRl86

— Kerry Neville 🇺🇸🇮🇪 (@Kerry Neville 🇺🇸🇮🇪) 1592706179.0
These videos have sparked conversation and controversy in their own rights, and for good reason. Questions about censorship have plagued the app since its inception, and the app has been accused of burying content by queer, fat, or non-white users. It was also accused of sabotaging Black Lives Matter content early on; a glitch that made Black Lives Matter videos look like they'd received 0 views caused a small reckoning within the company.

In the end, it makes sense that teenagers' favorite platforms would be full of calls to action and shrouded in complicated political implications. Today's teens and young adults are suffering through COVID-19, Trump, climate change, an economic crisis, gun violence, and many other terrible, unpredictable things. Adults have failed them, in many ways. Now they're fighting back–and winning.
So what might TikTok teens and K-pop fans tackle next? Perhaps they could start with racism in their own communities and on their own platforms; certainly TikTok has its issues with that (some say its algorithm might even promote white supremacist content), as does the K-pop community.
Perhaps these Internet-savvy Zoomers could mobilize to make sure that young people *actually* vote in elections—starting with the primaries (New York's primary is on June 23rd!) and continuing to November.

Maybe they could mobilize to fight climate change and environmental racism. Maybe they could bully Jeff Bezos until he donates most of his billions. Maybe they could end late capitalism.
And of course, they should keep fighting for the Movement for Black Lives, uplifting the messages of activists that have been doing this work for years and holding adults who don't do their jobs accountable, starting with the President of the United States.
Digital Activism: Using Technology to Empower Change | Darrick Morrison | TEDxTRU www.youtube.com
From Your Site Articles
Related Articles Around the Web