FILM
We won't love it long time.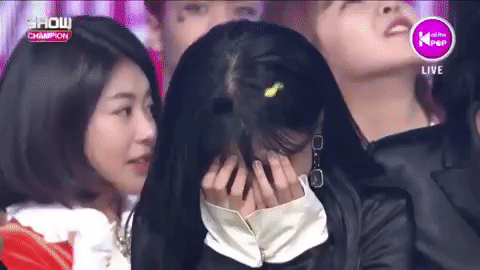 Even though I was born in Seoul, South Korea, I don't consider myself to be a "Seoul girl." What is a "Seoul girl," you ask? I dunno, ask Rebel Wilson.
According to Deadline, Seoul Girls is the upcoming K-Pop comedy written and produced by the Pitch Perfect and Cats star. Lionsgate has acquired the rights to the film, which will feature "a Korean American high school girl and her friends who enter a worldwide talent competition to be the opening act for the world's biggest K-pop boy band. With help from an ex-member of a British girl group and a former K-pop trainee, the Seoul Girls find their voices on the world's biggest stage." Wilson will play a role in the film, most likely the British ex-pop star.
The script for this unholy mash-up of Pitch Perfect and Camp Rock was reported to be "revised" by Billions screenwriter Young Il Kim, who joked about his involvement on Twitter: "This Kpop project is gonna get me at least a 10% discount in K-town restaurants!"
This Kpop project is gonna get me at least a 10% discount in K-town restaurants! https://t.co/XUckzfa1jV via @thr

— Young Il Kim 김영일 (@Young Il Kim 김영일) 1574207089.0
This is bound to happen. This is going to be full of stereotypes, generalizations and xenophobia. So let me tell yo… https://t.co/gziOX8VHI9

— 💜🌹Mai🌹💜 (@💜🌹Mai🌹💜) 1574204202.0
Sadly, a street cred discount and a "nice try but no" might be all he gets, judging by Asian Twitter's responses. Criticism ranged from disbelief at the kitschy title ("'Seoul Sisters' was right there!" wrote one user) to the flimsy plot (K-Pop aficionados pointed out that K-Pop performances don't usually include opening acts).

@DinoRay @Morelenmir what. and i cannot stress this enough. the hell is this

— iZ (@iZ) 1574207172.0
i hope Rebel Wilson finds korean american writers to work with. thanks, universe.

— Jenny Yang (@Jenny Yang) 1574212632.0
ah yes what we've all been waiting for: more white Hollywood producers encroaching on Korean culture once they real… https://t.co/T5VOH7HWNp

— sally (@sally) 1574234741.0
@DinoRay This will end up cringy and besides in K-pop there's no opening acts https://t.co/8X0A2Zni11

— GodVisualKingMinhee (@GodVisualKingMinhee) 1574250399.0
Granted, details about the film are scarce, but what information we have doesn't bode well, considering the mind-boggling history of Hollywood white-washing, exoticizing, and fetishizing Asian characters. One user posted, "If this is all about stereotypes, please @RebelWilson, no. I love you and I don't want you to be dragged for being misinformed and reinforcing stereotypes please. I love you, dont." Others commented on the demoralizing pattern of Hollywood "encroaching on Korean culture once they realize it's profitable."
@katehalliwell If this is all about stereotypes, please @RebelWilson, no. I love you and I don't want you to be dra… https://t.co/6La9UTvJfa

— 🦀🌿김남준니 | KNJunnie🌱🐨 (@🦀🌿김남준니 | KNJunnie🌱🐨) 1574204542.0
@DinoRay Asians in Asia don't lack representation so they don't get upset when outsiders are interested in producin… https://t.co/Aeeou5pqDH

— Jazmine Fruit (@Jazmine Fruit) 1574206925.0
Setting aside jokes about Scarlett Johansson or Emma Stone being perfect for the role, we're somewhat confident that the studio wouldn't be dumb enough to cast a non-Asian for any of the leading roles. Yes, we know that a studio exec once suggested Julia Roberts play Harriet Tubman, but… that was in 1994. Now we live in a post-Crazy Rich Asians world; the celebration of which made it seem like American media was about to be flooded with more Asian and Asian-American representation. (Nevermind that the only Asian screenwriter had to quit the sequel because she was offered one fraction of her white co-writer's salary). Now we collectively mock Johannsson playing a character originally named Motoko Kusanagi because the tide has turned against Hollywood white-washing the eastern sh*t out of Asian characters—right?

Attached to produce Seoul Girls are some of the least-Asian producers in the business: Meredith Wieck and Scott O'Brien from Lionsgate and Alison Owen and Debra Hayward from Monumental (the culprit behind the whole live-action Cats nightmare). At least there's hope that Seoul Girls will feature (seriously, at the very least) an all-Asian cast. After all, it's surely not possible that a fundamentally, literally Korean storyline would ever feature non-Korean actors...right?