Frontpage Popular News
Kanye West is warning Nick Cannon to never utter his wife's name...especially when Drake's involved.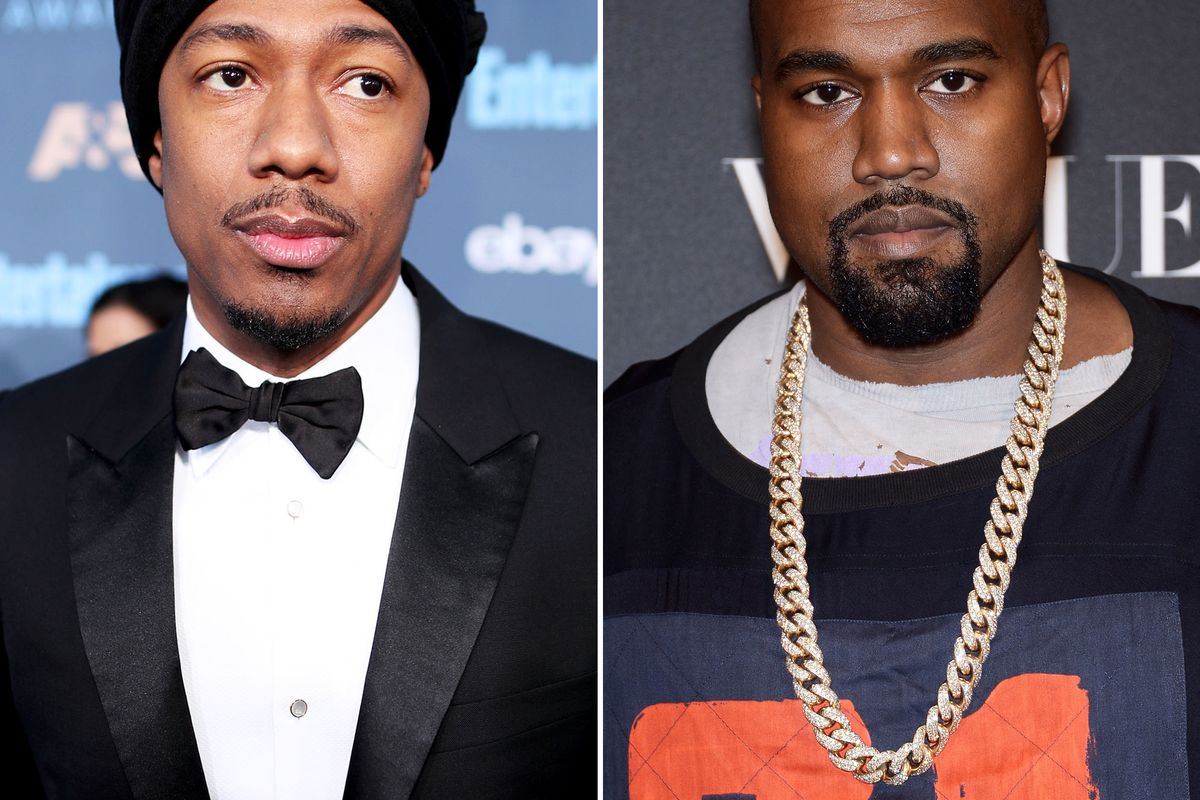 Don't even THINK about Kim K. getting down with Drake.
Hell, don't even mention her name. That's what Kanye West is fuming and Nick Cannon's having none of it. It all stems from speculation that once upon a time, Drake and Kardashian West were an item. Or at least they got to know each other very well.
While the Wests completely deny the whole Drake thing, Cannon – an ex of Kardashian West's – went public on The Shade Room to speculate on how the notion of Drake and Kardashian West getting down and dirty "Isn't a far-fetched thought."
As CNN (yes, even CNN is interested in this tomfoolery) reports, Cannon explained , "As a fan, stepping back, there's something real personal Drake holds over that whole family, that he's like, 'Y'all don't want me to let this out.'" And for a family that airs all their dirty laundry for all the world to see, if Drake does have something on Kardashian West, it has got to be juicy.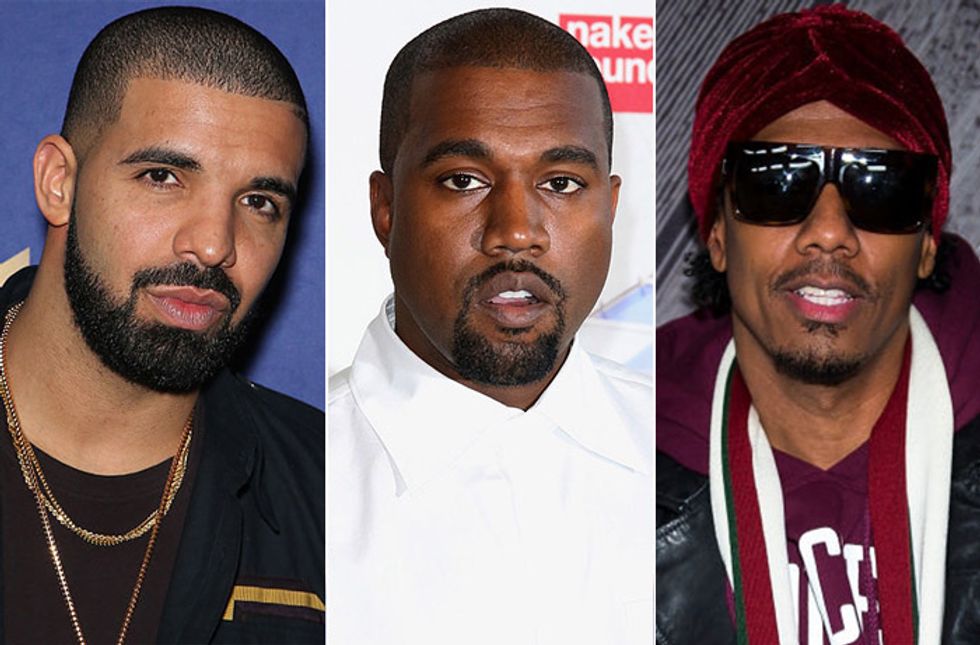 There's even a Drake song where he refers to a "KiKi" in the lyrics. Anyone who watches Keeping Up With The Kardashians knows "KiKi" is a nickname for "Kim" often used by her sisters. That said, Kardashian West says she is not the "KiKi" Drake sings about. Even if the "KiKi" is another woman, West gave Drake a lesson in…shall we call it…etiquette?

See, West went on a multi-tiered Twitter tirade, bashing not only Cannon but Drake as well. He gave Drake his school of thought. If he "had a girlfriend from Chicago, her name was Renita and then you was married to Rihanna, I wouldn't make no song called 'Riri.' You're too smart for that, bro. You know where that comes from. Don't make no record with nothing that could be confused." Perhaps Drake was smart, knowing this "did they/didn't they?" chatter would erupt.
But Kanye's going after Cannon, basically for having an opinion. So what if he thinks Drake and Kardashian West once "smashed" as he stated on The Shade Room? If one doesn't "throw shade" in The Shade Room, then what fun is that? And Doesn't West have bigger fish to fry? He's all about having an opinion…as long as it's his apparently.
As expected, Cannon won't back down and tweeted out a video addressing the matter. He said, "Nothing but love and respect for you (West), you know I always had that, but I honestly gotta say this my dude, I've never said anything disrespectful, harmful, in my opinion, to your marriage or your union. I salute it, keep it going. But you not gonna tell me what I can and what I can't say."
The cherry on top? West is upset with model Tyson Bedford too. Bedford made a comment on a pic of Kardashian West and it didn't sit well with West. Kanye, can't we all just get along?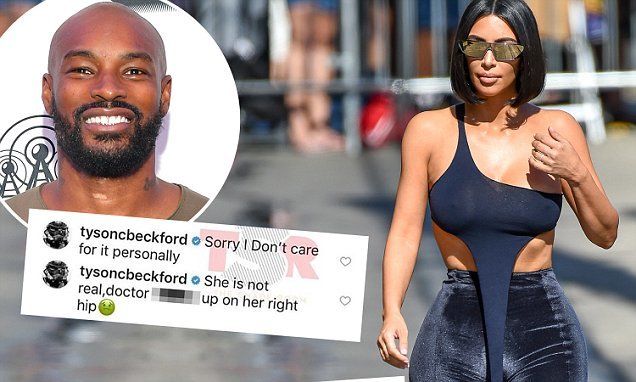 i.dailymail.co.uk
---
Melissa A. Kay is a New York-based writer, editor, and content strategist. Follow her work on Popdust as well as sites including TopDust, Chase Bank, P&G, Understood.org, The Richest, GearBrain, The Journiest, Bella, TrueSelf, Better Homes & Gardens, AMC Daycare, and more.
---
POP⚡DUST | Read More…

Bert and Ernie, More than "Just Friends?"