FILM & TV
MUSIC MONDAY | School Rules!
09.10.18 | School-Themed Tunes to Hum to in Homeroom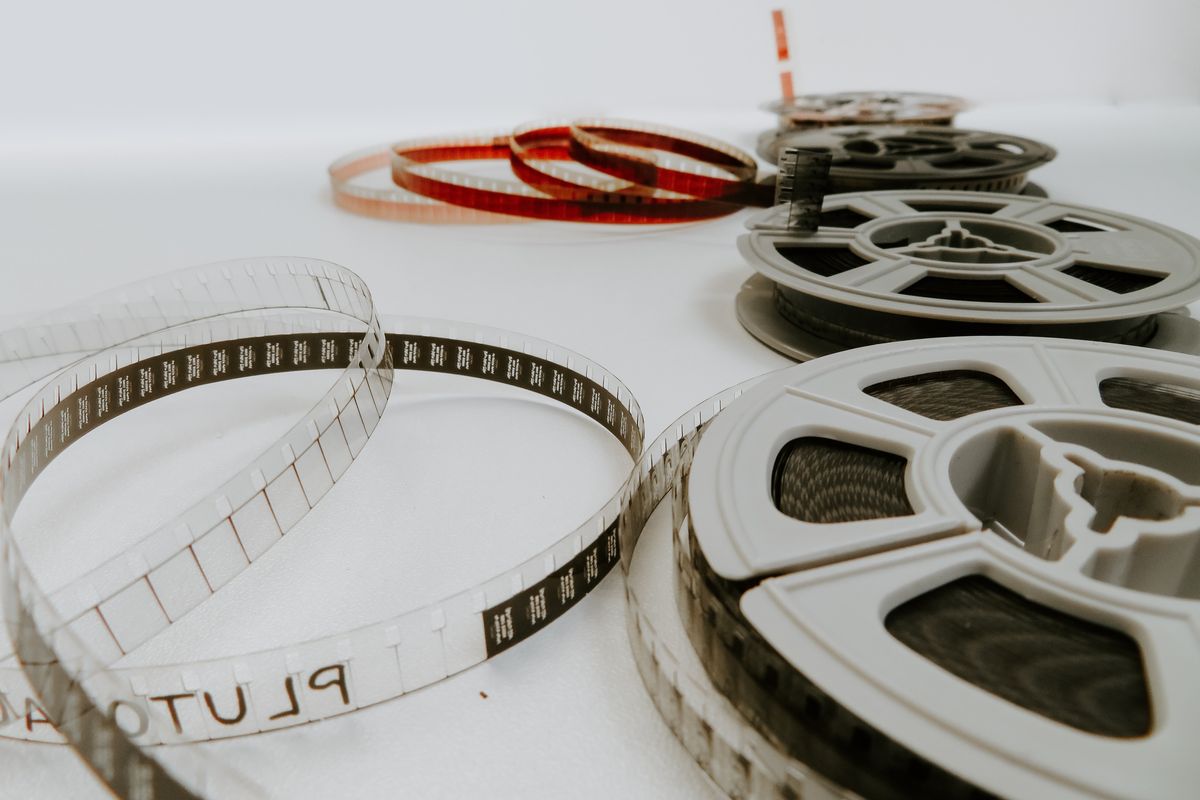 School is back in session making us remember all the songs that make school-themed flicks fun.
Sure, movies are nothing like what we remember school to be like, but why relive our own super-awkward academic days when Hollywood made school glamorous and full of good times?
These ten tunes with school at center stage are full of nostalgia. Grab your backpack and brown bag lunch. Rock and roll down the halls and sing through study hall. Check out these videos and revisit those school days when life was simpler and sentimental. Even if you were a "C-" student, these jams get an A+!
"You're the One That I Want" – Grease
"I've got chills…" If you never seem to get enough of Danny and Sandy's romance back in the days of cool cars and too-cool-for-school students, "You're the One that I Want" will get you in the mood to watch Grease yet again. Teenage love is always confusing, but when the tunes are as good as the ones from this movie's soundtrack, the awkwardness is somehow amazing.
"Don't You (Forget About Me)" – Breakfast Club
Forget? How could we?! This tune is all about the '80s and its countless teenage trials and tribulations. "Don't You (Forget About Me)" is not only an awesome song, but makes us think of our high school days and the relationships that helped us through 'till graduation. Molly Ringwald, you are our spirit animal!
"Good Morning Baltimore" – Hairspray
Whether on screen or on stage, Hairspray is full of school-themed theatrics that put music to math and scales to science. "Good Morning Baltimore" is a belt-out beauty, full of the high-energy Hairspray is all about. Big hair, don't care!
"If You Leave" – Pretty in Pink
Pretty in Pink is a classic, from the concept to the characters. We can all relate to the teenage misery and milestones, and "If You Leave" is part of the soundtrack of our lives. High school may not have always been pretty, but "If You Leave" is a beautiful song.
"In Your Eyes" Say Anything
Our hearts are aching. Young love put out there to reveal a raw heart and first-love feelings come to the forefront in that unforgettable Say Anything scene. With a "boom box" blaring and a school boy laying his love on the line, "In Your Eyes" is as clear as a love letter put to lyrics can be.
"Milkshake" – Mean Girls
Mean as the "cool girls" may have been, there's nothing sweeter than a "Milkshake." Lindsay Lohan may be today's "hot mess" but when she starred in the high school flick Mean Girls, she was the cherry on top of a classic high school flick.
"Fame – Remember My Name" – Fame
Most of us went to an average high school where the most activity we saw was playing dodgeball or running around the track. But for the highly-gifted, tremendously talented kids in the flick Fame, singing and dancing made the days at school more like getting ready for the red carpet. "Baby look at me…" We sure are!
"Danke Schoen" – Ferris Bueller's Day Off
Oh what fun it must have been to be a fella like Ferris. With no cares in the world and a flair for fun, this cocky character made us all wish we had the chutzpah to cut school and sing "Danke Schoen" on the top of our lungs. You only live once, and Ferris Bueller made every second count.
"Touch Me" – School of Rock
If your school was more "rule book" than "rock," School of Rock was surely a much-loved fantasy of what you wish your school days were like. Jack Black played an unlikely teacher, but he made the students embrace music with more passion than any social studies class could conjure up. So, "Touch Me" (by the Doors) may not seem appropriate for grade school kids, but somehow, School of Rock made it work.
"One Foot in Front of the Other" – Revenge of the Nerds
Nerds! They may have been dorky, but the jocks were taken for a ride by the pocket-protector-clad crew in Revenge of the Nerds. When it comes down to it, "brains" beats "brawn" any day of the week. College is more than parties and playing football. Smarts, sensitivity, and a little savvy got the nerds to the top of the class. Revenge sure is sweet!
Melissa A. Kay is a New York-based writer, editor, and content strategist. Follow her work on Popdust as well as sites including TopDust, Chase Bank, P&G, Understood.org, The Richest, GearBrain, The Journiest, Bella, TrueSelf, Better Homes & Gardens, AMC Daycare, and more.

---
POP⚡DUST | Read More...
From The Cosby Show to the Checkout Line, Geoffrey Owens Gets Acting Offer from Tyler Perry
Mac Miller Dead of Apparent Overdose