MUSIC
Mac Miller Dead of Apparent Overdose
The Pittsburgh Rapper Was 26-Years-Old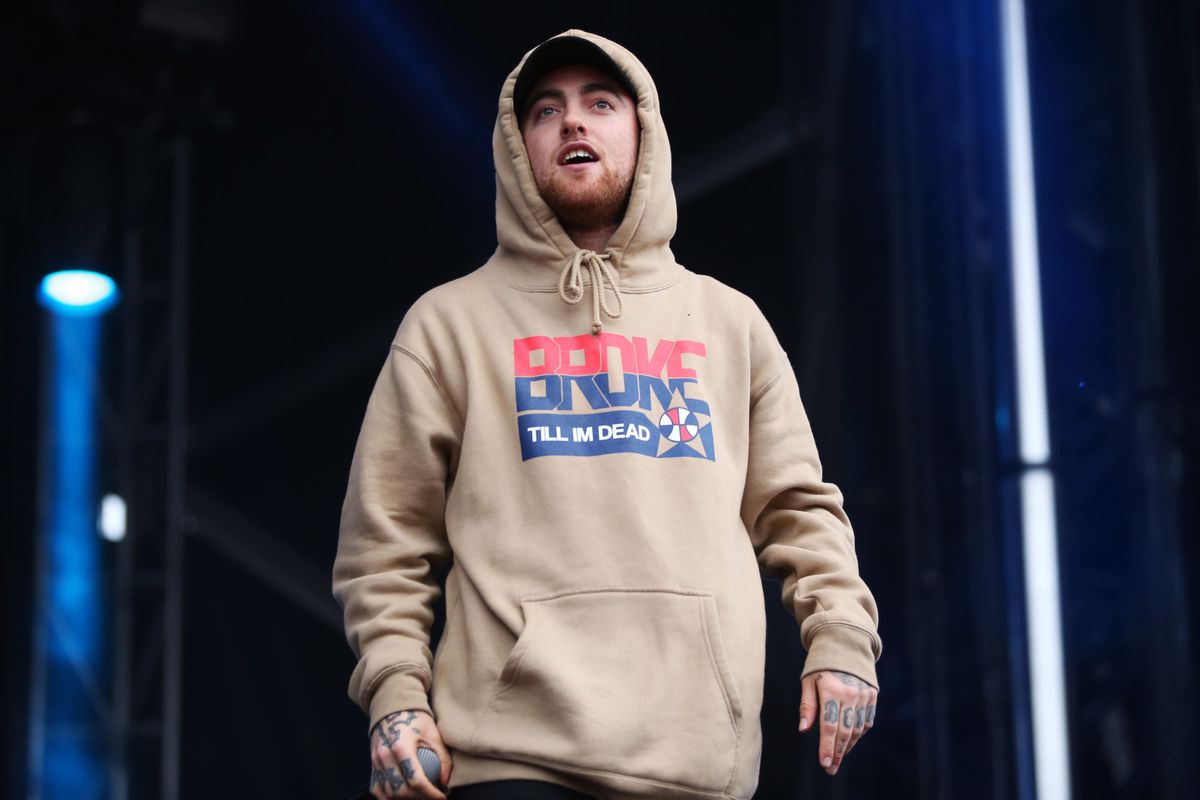 Photo by Joe Papeo/Shutterstock
TMZ has reported that 26-year-old rapper Mac Miller has died.
"Mac was found Friday at around noon at his San Fernando Valley home and was pronounced dead at the scene, wrote TMZ, adding, "Authorities were alerted by a male friend who placed a 911 call from Mac's home."
Set to go on tour next month, Miller's track record of drug use and abuse finally ended in the worst possible way. According to Us Weekly, "Miller has spoken candidly through the years about his battle with substance abuse." And as TMZ notes, "His 2014 mixtape, Faces, was almost autobiographical on the subject of drug use. There were also references to premature death." After breaking up with singer Ariana Grande, who called their relationship "toxic" (she's now engaged to actor/comedian Pete Davidson) and being arrested for two counts of DUI (and hit-and-run) earlier this year (his blood alcohol was twice the legal limit), Miller seems to have been on a dreadful downward spiral - despite his success - finally finding the ultimate rock bottom today.

As Us Weekly shared, "'I made a stupid mistake," he told Beats 1 host Zane Lowe on July 23. 'I'm a human being. Like, [I] drove home drunk. But it was the best thing that could have happened. I needed that. I needed to run into that light pole and literally, like, have the whole thing stop.'" Unfortunately, any desire to get clean and stay sober didn't end the way Miller had hoped.
Songs like "Small Worlds," "Self Care," "Donald Trump," and "Dang!" made Miller a standout, adored by fans far and wide who were surely looking forward to his upcoming tour. But according to TMZ, Miller struggled in the spotlight, telling Vulture, "He had enormous pressure growing up in the public eye."
More information about Mac Miller's untimely death is sure to emerge. Rest in peace Malcolm James McCormick.
---
If you or someone you know is struggling with substance abuse, contact the Substance Abuse and Mental Health Services Administration (SAMHSA) National Helpline at 1-800-662-HELP (4357).
---
Melissa A. Kay is a New York-based writer, editor, and content strategist. Follow her work on Popdust as well as sites including TopDust, Chase Bank, P&G, Understood.org, The Richest, GearBrain, The Journiest, Bella, TrueSelf, Better Homes & Gardens, AMC Daycare, and more.
---
POP⚡DUST | Read More...
From The Cosby Show to the Checkout Line, Geoffrey Owens Gets Acting Offer from Tyler Perry
Beyoncé and Jay-Z Renew Their Wedding Vows