Music Features
Rock Has Been Dead for a While, But Now It's Just Sad
Can we stop acting like Modern Rock exists?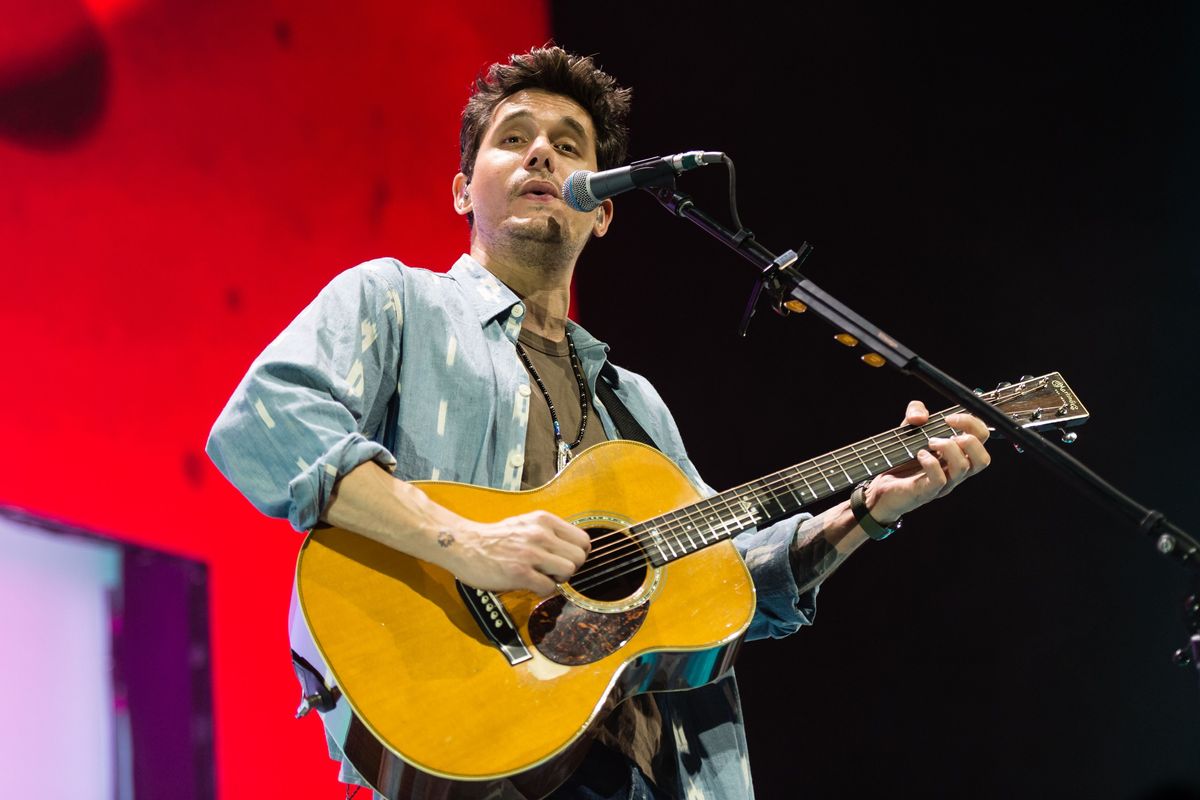 Richard Isaac/Shutterstock
I think we can all agree that rock has been toast for a while.
In 2017, Hip-Hop/R&B surpassed rock as the most popular music genre in the country, and its popularity has only grown since. Even pop is doing better than rock, with Ariana Grande recently tying The Beatles to occupy the top 3 spots on the Billboard Hot 100 consecutively. From Chad Kroeger and Corey Taylor's ridiculous beef to Tool's empty promises and Weezer just continuing to suck, rock has seen better days. But if you go on Billboard's Hot Rock Songs chart, what you'll see may just be the nail in the genre's coffin.
In recent months, Queen has made a strong comeback due to the popularity of Bohemian Rhapsody, and out of the top 50 songs on the Hot Rock chart, the legendary band holds 16 of the spots. Interspersed between are tracks by Panic! At The Disco, Imagine Dragons, John Mayer, Mumford & Sons, George Ezra, lovelytheband, Hozier, Twenty One Pilots, and some dude named Yungblud. Not one of these artists is a rock and roller. The only outlier is Cage The Elephant, whose latest single "Ready To Let Go" doesn't place until #21.
So what does this tell us? Well, for one, it's clear that people don't know what rock is anymore, and modern rock is in such a dismal place that listeners are revisiting Queen to scratch that itch. "For the last few years, the Billboard rock charts have been an abysmal slog of new pop artists that occasionally hold guitars like fashion accessories," wrote Noisey. The article goes on to cite the uncanny rise of The Guardians of the Galaxy 2 soundtrack, which dominated the chart for 22 weeks and eventually hit number one. At the 2018 and 2019 Grammys, they didn't even bother to air the Best Rock Album category. This year's winners, Greta Van Fleet, whose album Anthem of a Peaceful Army debuted at #3 on the Billboard 200, are only famous because they sound like a B-list Led Zeppelin. "Greta Van Fleet is all costume," read a scathing review on Pitchfork, referring to the band's cliche 70's fashion choices. "They make music that sounds exactly like Led Zeppelin and demand very little other than forgetting how good Led Zeppelin often were." The group's nostalgic appeal only adds to the stagnancy of modern rock and proves that even the genre's up-and-comers can't craft anything new from its ashes.
So what's next for rock and roll? Well, The Black Keys recently debuted their first new song in five years, but it's not exactly a groundbreaking addition to their discography. As for The Arctic Monkeys, their highly anticipated Tranquility Base Hotel & Casino polarized its fans, with many dismissing the project as melodramatic and self-indulgent. "Even a nice classic-feeling pop melody...devolves into a lurching drag," wrote Rolling Stone of the project. Critics had similar critiques on Jack White's Boarding House Reach. "Sadly, the years have steadily whittled the playfulness from White's material," wrote Pitchfork. "His work is now too lumbering and unmoored for anyone to take much pleasure in it."
Even the term "rockstar" is being pinned more frequently to rappers, with artists like Lil Uzi Vert and Danny Brown now claiming the title. As artists like Breaking Benjamin, Nickelback, Gerard Way, Slipknot, and Buckcherry continue to create carbon copies of their early 2000s sound, artists like Juice WRLD, XXXTentacion, and the late Lil Peep have fused rock with Hip-Hop influences – with the resulting concoction brandishing a whole new subgenre of music. Rock has officially retired, and the longer these dying acts hold onto the mantle (i.e. Adam Levine at the Super Bowl) instead of passing it over to where it belongs, the sadder they inevitably become. Let the greats be great, but can we stop pretending that "modern rock" exists?
---
Mackenzie Cummings-Grady is a creative writer who resides in the Brooklyn area. Mackenzie's work has previously appeared in The Boston Globe, Billboard, and Metropolis Magazine. Follow him on Twitter @mjcummingsgrady.
---
POP⚡DUST | Read More...
I'm an Asian Woman on Tinder: An Analysis of My Inbox
Kings Spins Defiance Out of Darkness