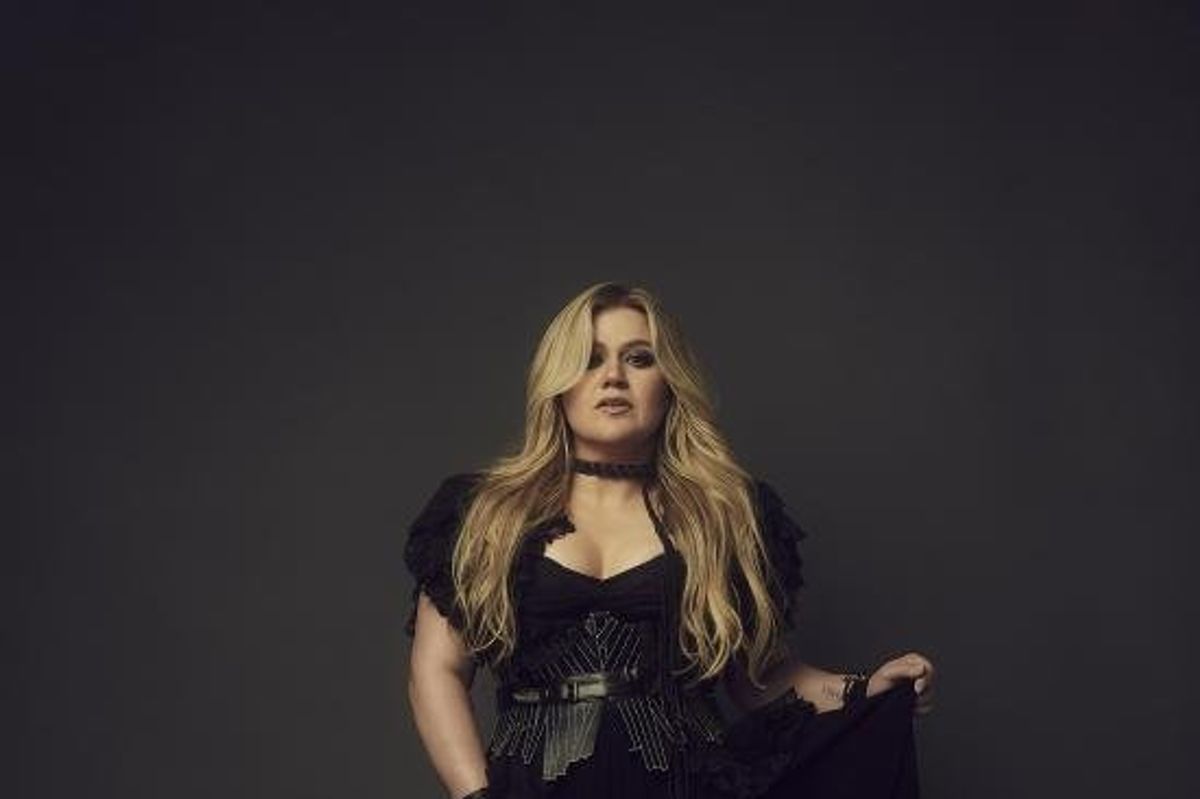 via Atlantic Records Press
Full Name: Kelly Brianne Clarkson
Date of Birth: April 24, 1982
Born: Fort Worth, TX
Occupation: Singer, songwriter, TV personality
Status: Married to Brandon Blackstock (2013)
Children: 2
---
She was the first American Idol winner and ever since, she has been soaring. Kelly Clarkson is continually climbing the charts, winning us over with her down-to-earth attitude, and sharing her talents with the world. She's humble and full of heart. Sweet but strong. And she'll always be an American idol. Here's more to know about the Texas girl who took television by storm and is now one of today's hottest celebs.
Number One
As the first American Idol winner in 2002, Clarkson will forever be remembered as a groundbreaker. Her moment to shine turned into "A Moment Like This," and ever since, Clarkson was a fan favorite. With a voice so passionate and powerful, America knew Clarkson was headed for stardom. She was signed to RCA, and ever since, she has been churning out hit after hit.

Pop-Rockin' It Out
Clarkson initially gave off that girl-next-door vibe, but as a new-to-the-scene celeb, she soon wanted to shake things up. She changed her look from "squeaky clean" to something a bit edgier, and her songs reflected her sense of independence and integrity. Songs like "Since U Been Gone" and "My Life Would Suck Without You" became anthems for her fans, proving Clarkson could do no wrong when it came to her music. Soon came the Grammy awards and further accolades.
The Voice...on The Voice
Now Clarkson is turning the tables…or the chairs in this case, as a team leader/coach/judge on The Voice. With her background as a TV winner-turned-superstar, the young up-and-comers are privileged to have Clarkson show them the way. She's honest and kind, constructive and creative. It must be a thrill for her to have come this far, where she's the one calling the shots.

Fun Fact
Clarkson's related to country legend Reba McEntire! Her hubby is McEntire's step-son.

Cute or Chic, Clarkson's Looking Good
Clarkson is in the position to pose on red carpets or keep it casual.
---
Melissa A. Kay is a New York-based writer, editor, and content strategist. Follow her work on Popdust as well as sites including TopDust, Chase Bank, P&G, Understood.org, The Richest, GearBrain, The Journiest, Bella, TrueSelf, Better Homes & Gardens, AMC Daycare, and more.
---
POP⚡DUST | Read More...
Emma Roberts - All you need to know

Lindsay Lohan - All you need to know