MUSIC
Inspired by dystopian movies, Lastlings' new song and video are transportive.
In the time of "social distancing" (AKA the best way to stop the spread of COVID-19), many of us may find ourselves turning to technology to fill the void that our lack of human connection has left in our lives—as if we weren't already doing that.
Appropriately, the Japanese-Australian sibling duo Lastlings' new video depicts a future in which people, deprived of their connections to others, are able to access old memories of past relationships through virtual reality technology. The Black Mirror-esque visual explores the poignancy of memory and the ways technology can help transport us to distant times and places. It makes you wonder—is it enough? Can a simulation actually replace a lost human connection?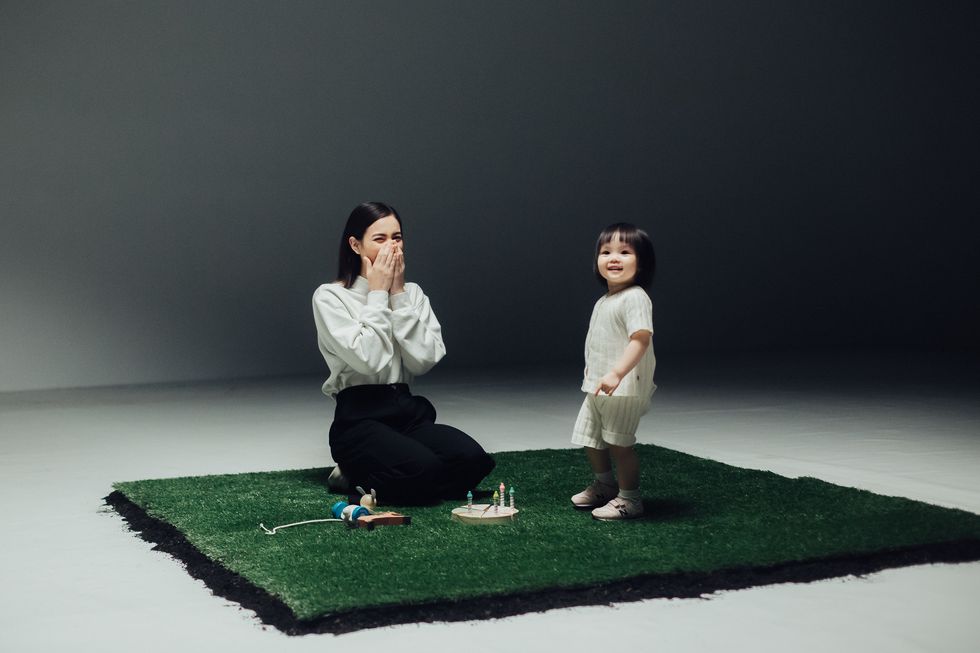 Set over the energetic track "Take My Hand," the video provides a sobering contrast to the song's dreamy, synthy sense of forward motion and its upward build. While the track feels like it's moving forward, the video is all about looking back into the past, and this creates an intriguing dissonance. (In a time when existence, itself, is often a practice of cognitive dissonance, maybe that contrast is more timely than anything).

Lastlings have been exploring questions about connection and transformation in different forms since they began releasing music. "We love making music that transports our listeners to a better place," they told Happy Mag. And their music is certainly capable of that. Though music can't exactly bring AI simulations of our loved ones into the room with us, it can help connect us to long-suppressed emotions or lift listeners to more blissful planes, if only for the expanse of a song.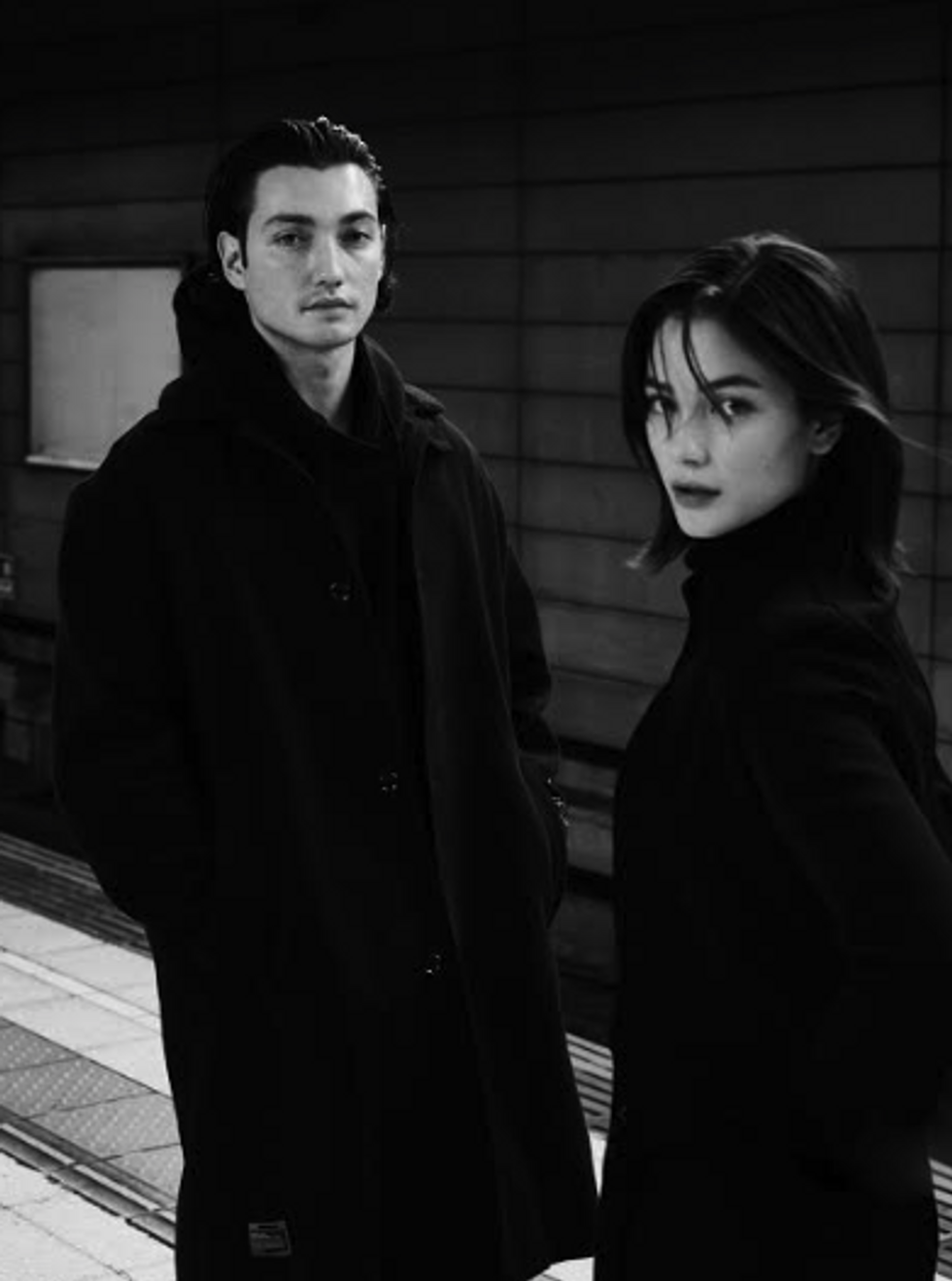 Lastlings draw inspiration from groups like Alt-J and Beach House, and though the duo's music swings closer to electro-pop, they certainly share these artists' transportive talents.
The band includes Josh and Amy Dowdle, siblings Australia who played music together as kids and gravitated to futuristic sounds while growing up. They both modeled and performed music independently as young adults, Josh playing gigs and Amy uploading videos to YouTube and later joining shows, but they finally found their niche and made the Lastlings magic happen.

Now they're looking to the future. Coming off a Coachella run (where they performed alongside fellow sibling duo Billie and Finneas O'Connell), and recently signed to Astralwerks, Lastlings seem poised to catch on.
Their visuals seem to match their rapidly evolving careers in terms of innovative scope. "We're really inspired by a lot of sci-fi movies at the moment, especially Blade Runner, we've seen that like eight times. Sort of dystopian, apocalyptic. It fits in with our Lastlings name," they explained to RUSHH magazine.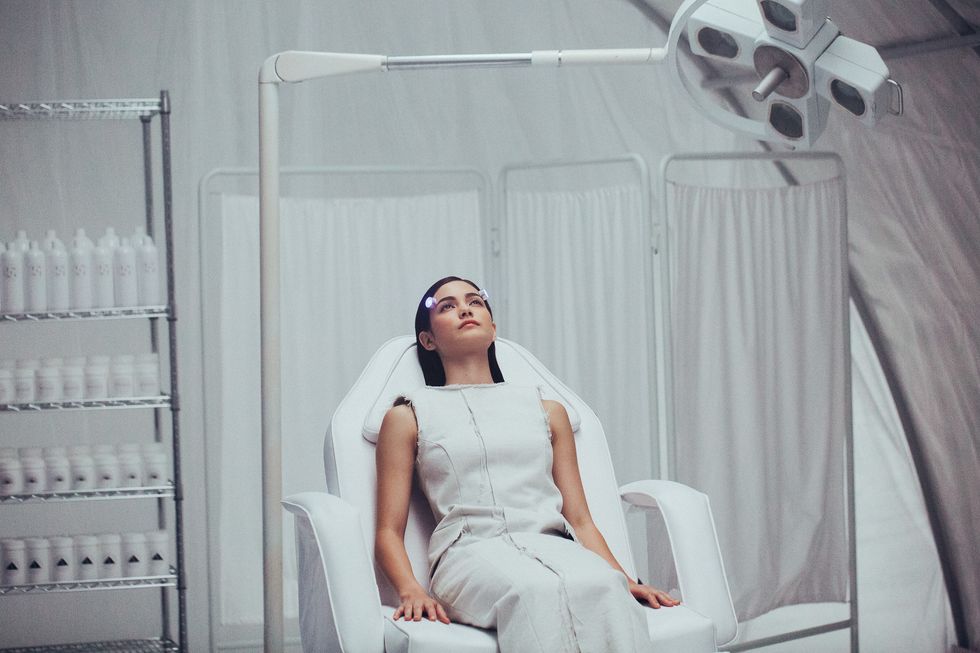 "Take My Hand" was also inspired by a favorite anime, "Your Name" by Makoto Shinkai. "[The song] is about two people who are unprepared to let goof each other," they said. "They both care about each other deeply but have to go their separate ways."

Interestingly, many of their interviews don't seem to cite which one of them is speaking, and the siblings are often quoted as "they," which perhaps speaks to their synergy. You can hear that synergy on "Take My Hand," a synergy speaks to a brilliant future together—presuming of course that their name, "Lastlings," wasn't too prescient.
Follow Lastlings on Instagram | Facebook | Twitter.
From Your Site Articles
Related Articles Around the Web