MUSIC
The sonic equivalent of a hot toddy on a cold night.
Leslie Odom Jr. has released a new album, entitled simply Mr, and it's, well, soothing.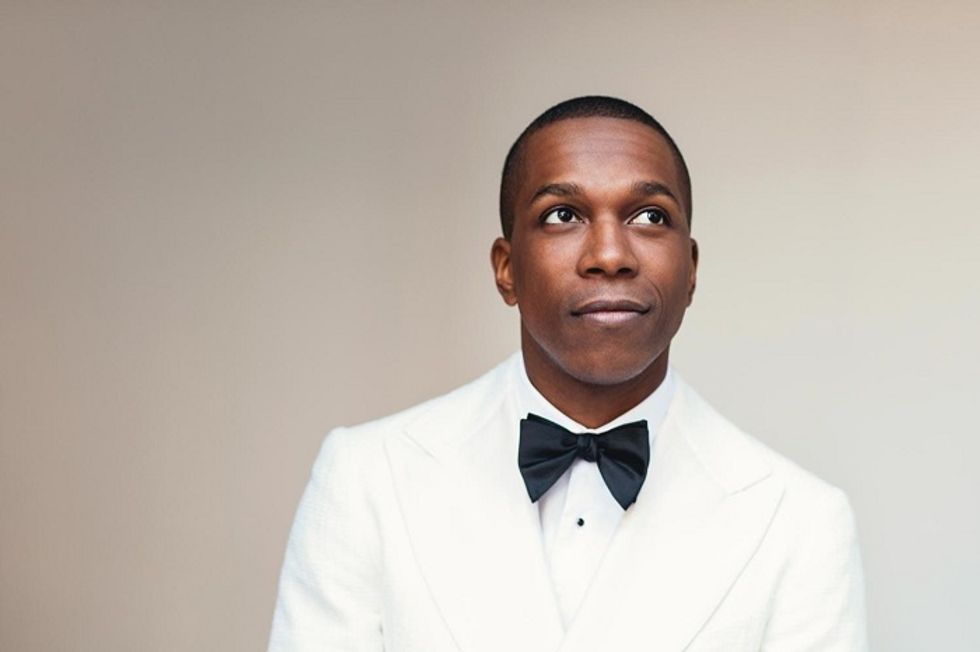 whyy.org
While some music is great for diving into the darkness so you can come out stronger (cough, FKA twigs' latest album), some music is useful for replacing all the aches in your heart with elegant jazz, dreamy violins, and of course, Leslie Odom Jr.'s voice.

If we're talking voices, Odom Jr. has the voice. It's the vocal equivalent of a hot toddy on a cold night, an advil in the thick of a migraine, a sip of warm but not hot honey-ginger tea. It's just rough enough to sound real, and thank god for that little rasp, otherwise it would be almost incomprehensibly smooth. He's riffing magnificently and shifting from falsetto to sultry low notes with impressive ease.
Mr finds the former Hamilton star adding modern inflections to classics such as Nina Simone's Feeling Good, using that song's triumphant chord progression to fuel the energy of his song "Standards," which is all about having high standards.
Wait for It www.youtube.com
Though not ostensibly a Christmas album, Mr still feels like Christmas—it's got all the bells and whistles, and you can imagine it playing in a department store during the Christmas sale rush, but in the best way possible. That's not to say it's not great party music: It would also be perfect to play during a Christmas party.

Odom Jr. can't quite shake his theatre kid roots, and it shows, as the album has an element of flashy performativity to it. That doesn't hurt the quality of the music. If anything, it's refreshing in an era obsessed with radical authenticity and glitchy sonic experimentation. Though not averse to drawing from a wide range of styles, Odom Jr. makes it all sound classic and refined, resulting in a cohesive, beautiful, and deeply, deeply soothing work of art.
Some of the songs are quite poignant, while others turn political, but ultimately, it's the perfect album to listen to if you're trying to stop racing endlessly through the hamster wheel and just take a minute to rest. On "Cold," he's literally inviting you in from the cold and promising to keep you safe, so take note. Here's some advice: Tonight, shut off Twitter, curl up with a cup of echinacea tea, and let Leslie Odom Jr. sing you to sleep. Sleep for twelve hours, wake up with your winter cold gone and a newfound excitement for the holiday season running through your currently cold, dead veins, and give thanks for Mr and all the pristine sounds that Leslie Odom Jr's voice box is capable of creating.