At long last, the US and the UK have finally overcome their bloody 243-year-old rivalry, thanks to the brief but powerful embrace of two of their most powerful leaders: Meghan Markle and Beyoncé.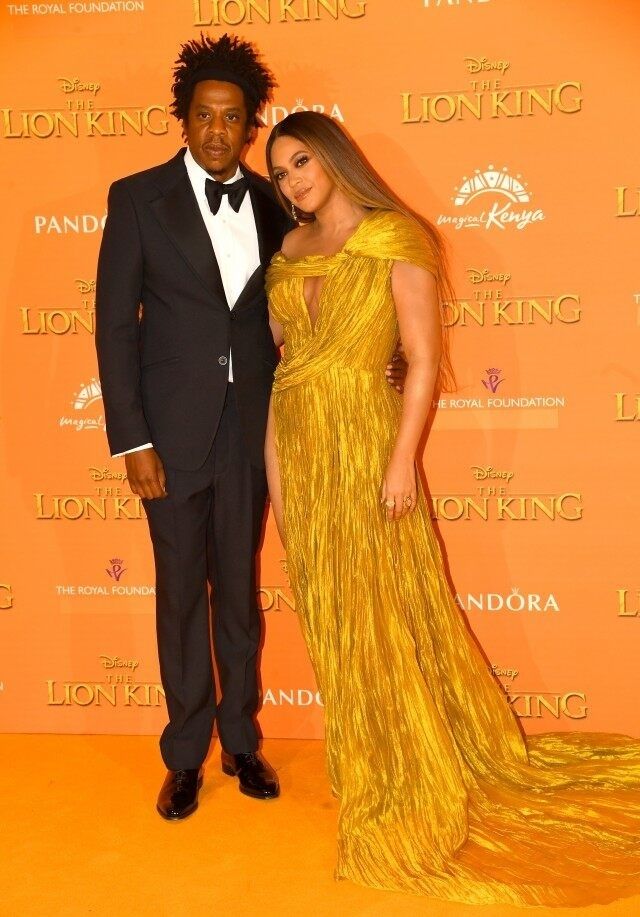 Image via etonline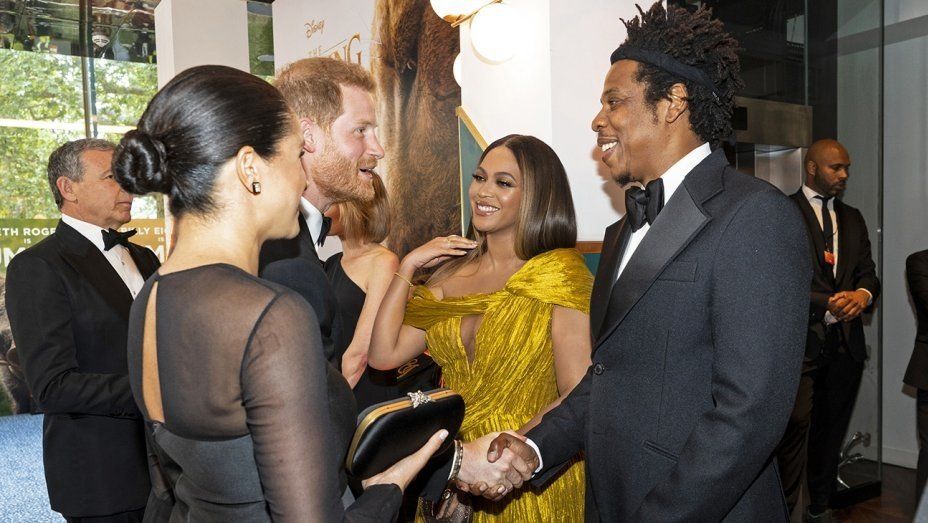 Image via Hollywood Reporter
The historic moment happened at the premier of The Lion King UK. Luckily, some observers caught the whole exchange on video., so we now have evidence that at long last, England and the USA are officially joining forces.
Apparently, Beyoncé began the exchange with an expression of love, causing the Internet's collective heart to swell when she called Meghan "my princess."
From there on out, the main topic of discussion was their kids. Beyoncé said that Meghan's baby "is so beautiful," and Prince Harry added that Archie had just started lifting his head up. He also informed Beyoncé, "You've been very busy." Jay-Z also jumped in with some helpful parenting advice for the royals, saying, "The best advice I can give you, always find time for yourself."

In case anyone's forgotten, these two couples consist of some of the world's most influential people. Jay-Z is the first billionaire rapper and Beyoncé's legacy speaks for itself. Meghan Markle, for her part, is the first mixed-race member of the Royal Family; and Prince Harry is sixth in line for the throne of England. Each of these people has become a powerful symbol—of pride, of culture, of success, and now, of diplomacy. They're of the sort that requires no explanation or introduction, and to see them humbled in each others' presences is to catch a glimpse into an echelon of power, wealth, and fame that most of us could never begin to comprehend. Like suns, their light powers our universe and our humble lives merely orbit theirs, and their union was a brief and potent supernova the witness was blessed to have captured.
While it's unclear when they'll meet again, we can all content ourselves by imagining a world where the USA and the UK are actually ruled by Beyoncé and Meghan Markle. Until then, we can just keep basking in the light of the sacred knowledge that the real queens of America and Britain love each other just as much as we love them.