Full Name: Destiny Hope Cyrus
Date of Birth: November 23, 1992
Born: Franklin, TN
Occupation: Singer, songwriter, actress
Status: Single (Engaged to Liam Hemsworth)
Children: 0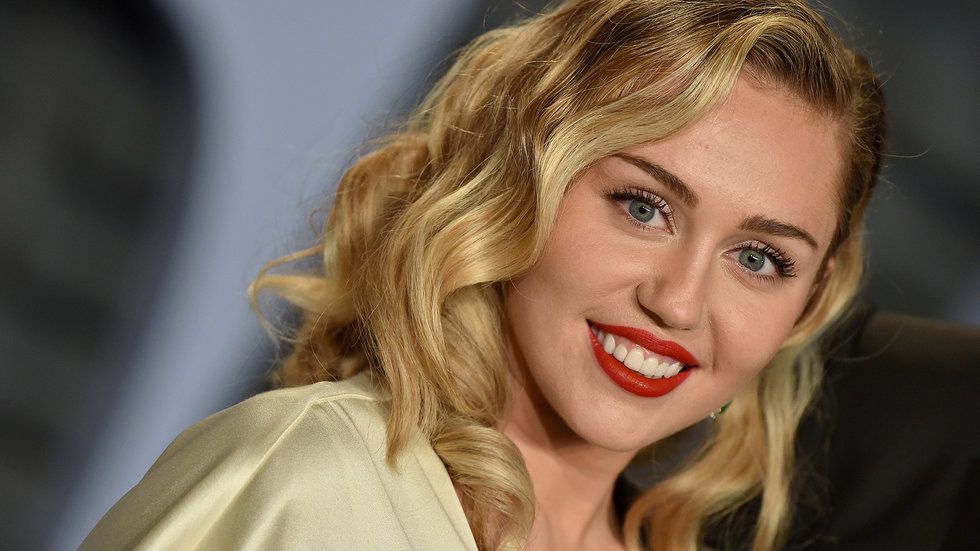 scstylecaster.files.wordpress.com
She grew up with a famous dad (country singer Billy Ray Cyrus), started her career on the small screen, and is now one of the most popular singers of the century. Whether "she's just being Miley" or flaunting her fame, Miley Cyrus never lets us down when we need some energy and excitement. She shed her "good girl" image by shedding most of her clothes, but now Cyrus seems to be maturing in a less "loud" way. Hit after hit, Cyrus makes music that's fitting for today's culture and creativity. She's attractive, outgoing, fun-loving, and talented. Here's more about the star and why she shines so spectacularly.
Disney Darling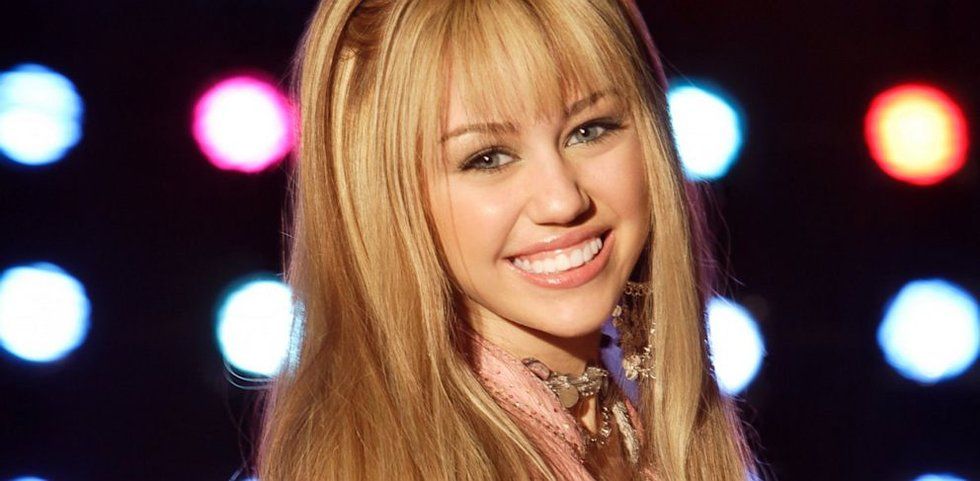 s.abcnews.com
It's hard to believe the Cyrus we know and love today is the same person who once played TV's Hannah Montana. The role brought Cyrus into the spotlight as she gained young fans who would eventually follow her career path to this day. Her acting abilities and vocal talents were special, and audiences could see she was destined to be a star.
Making Music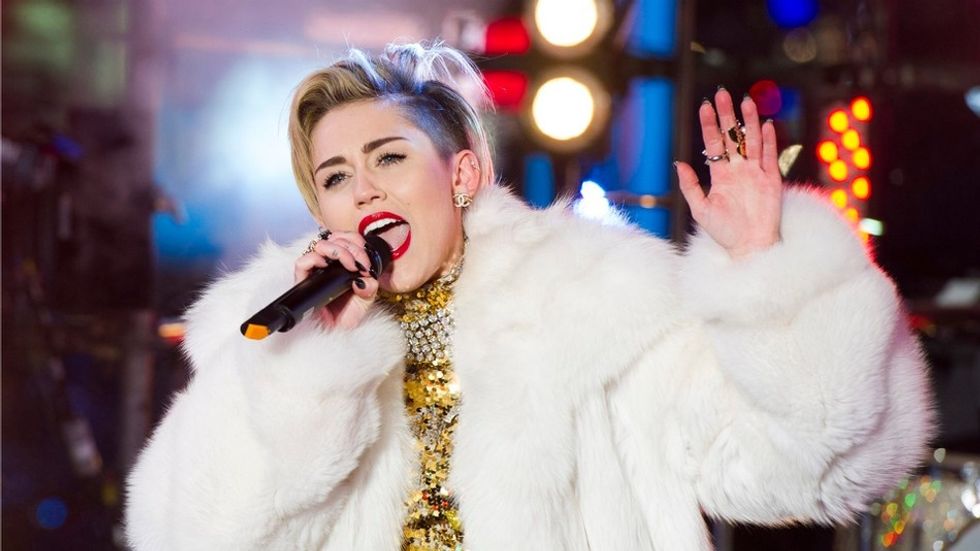 mashable.com
After her "child star" persona had worn its welcome, Cyrus was ready to rock. Her initial albums were still youthful and innocent, but her voice showed maturity and versatility. But like many young women her age at the time, exploring sexuality and pushing the boundaries was on Cyrus' agenda. And boy did she push. Provocative lyrics, nearly NSFW music videos, and on-stage performances which left audiences picking their jaws up off the floor showed how Cyrus had shed her Hannah Montana image and was moving on to Cyrus 2.0. She'd wag her tongue, strip down to her skivvies, and do anything for the shock value. Fans loved it, until it was too much. She has simmered down some, but her inner-tiger still has some roar left in her.

Her Greatest Hits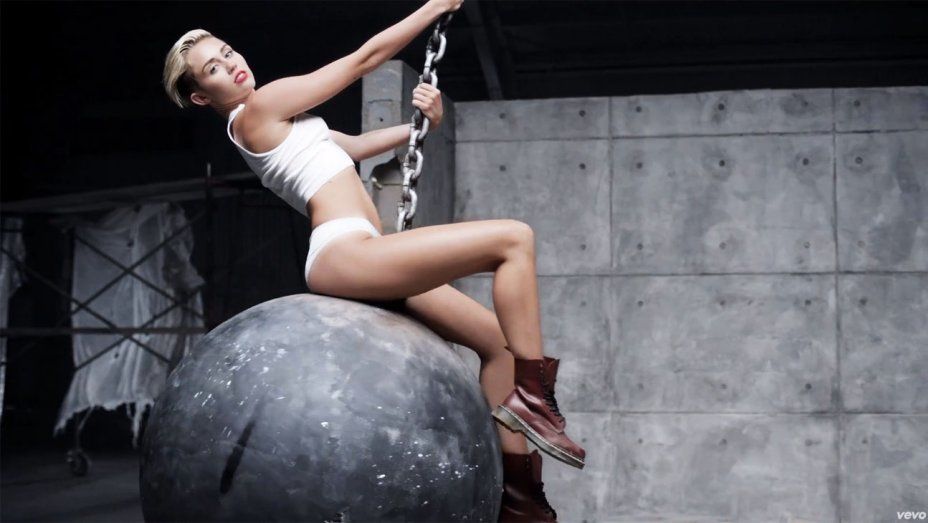 cdn1.thr.com
Whether fans prefer the tame or the titillating, it's hard to argue that Cyrus' songs aren't catchy and creative. Some of her chart-toppers include "The Climb," "Wrecking Ball," "Party in the U.S.A.," "We Can't Stop," "See You Again," and "Malibu." Check out the video for "Wrecking Ball" below:
Miley Cyrus - Wrecking Ball (Official Video) youtu.be
Love Life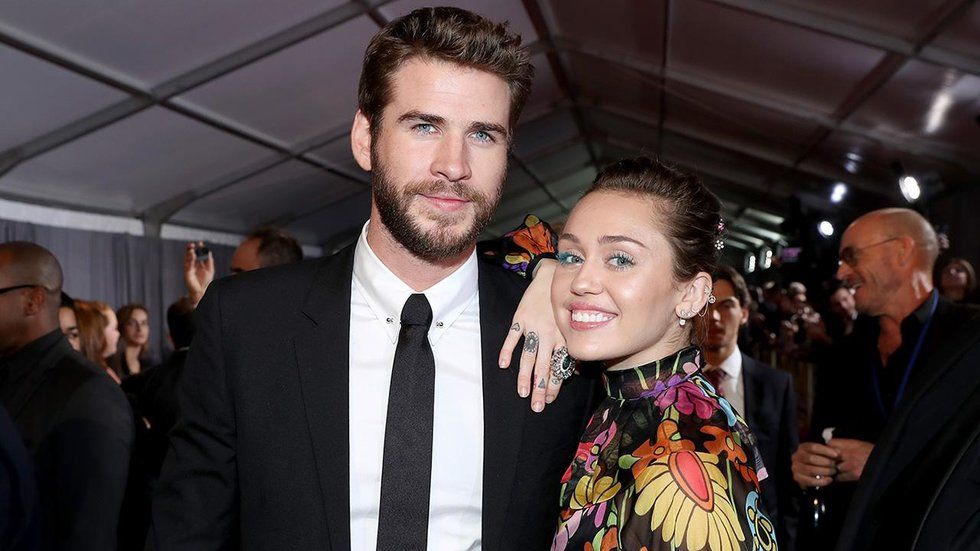 Cyrus met actor Liam Hemsworth on the set of the film The Last Song in 2009. Fast forward to now and their on-again/off-again relationship seems to be on-again. They are reportedly engaged but as for wedding bells, we'll wait and see. Like any high-profile couple, working out a relationship is even more difficult when all eyes are on you. Hopefully these two will make the most of their romance and one day share a set of "I dos."
---
Melissa A. Kay is a New York-based writer, editor, and content strategist. Follow her work on Popdust as well as sites including TopDust, Chase Bank, P&G, Understood.org, The Richest, GearBrain, The Journiest, Bella, TrueSelf, Better Homes & Gardens, AMC Daycare, and more.
---
POP⚡DUST | Read More…

RELEASE RADAR | Miley Cyrus is Back with Younger Now and We're Obsessed
How Celebrities Have Been Affected by the California Wildfires
The Disney Comeback Kids: Demi Lovato, Selena Gomez, Miley Cyrus, and Hilary Duff