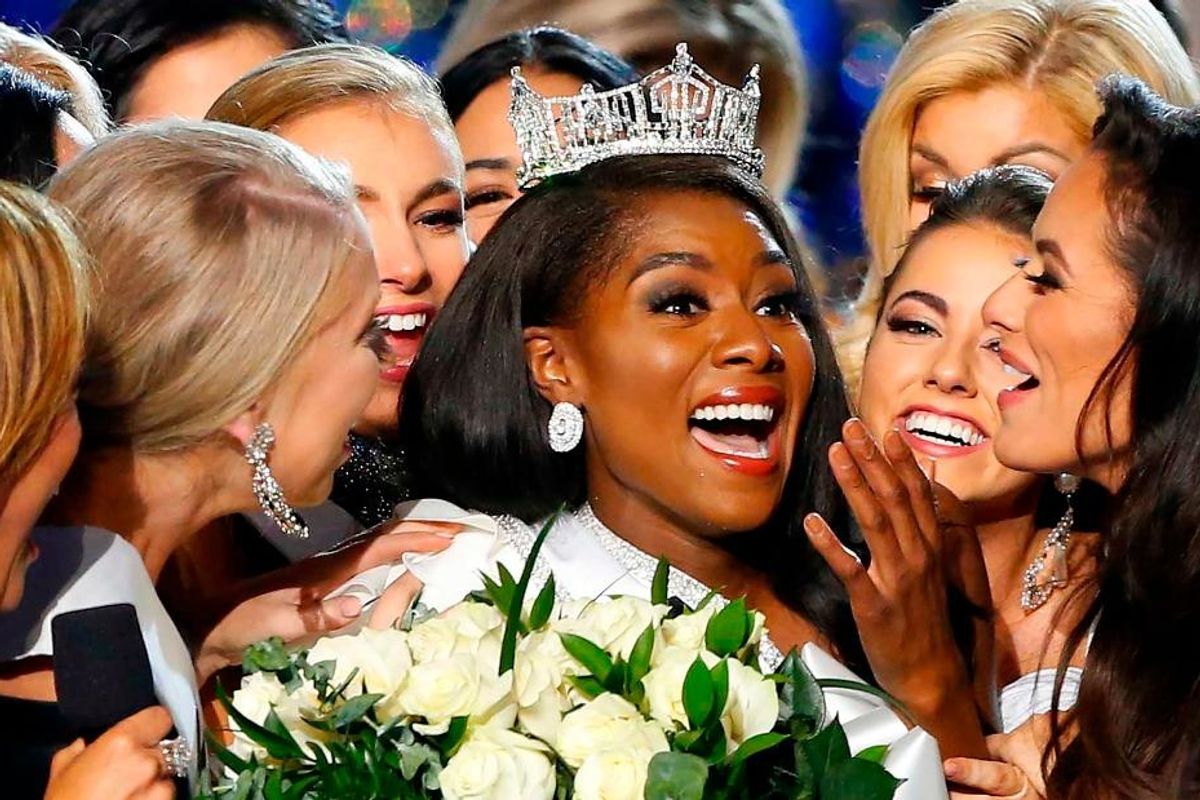 Atlantic City, NJ was full of America's finest females on Sunday as the 92nd Miss America (Pageant? Contest? Competition?) took place at Jim Whelan Boardwalk Hall.
51 lovely ladies took the stage to strut their stuff, show off their smarts, and prove to the panel they have what it takes to represent the country as Miss America 2019.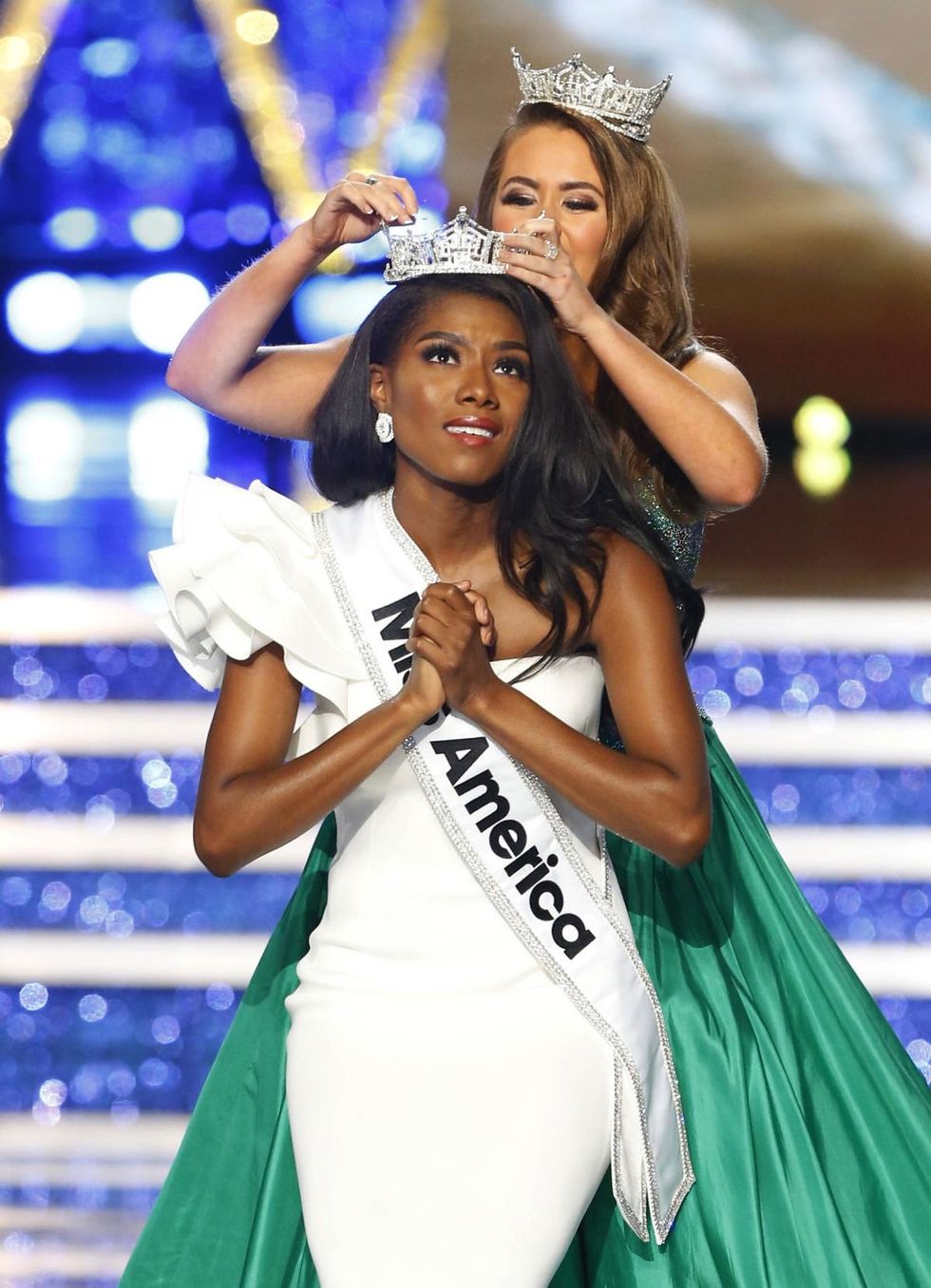 https://journaltimes.com
But only one woman could take home the crown and turn in her state sash for the super-sized version. And this time 'round, New York state's 25-year-old Nia Imani Franklin took first place, stealing the spotlight and the hearts of the judges, including Carnie Wilson, Laila Ali, Randy Jackson, Jessie James Decker, and other famous faces. Hosting the program was Carrie Ann Inaba, best known from Dancing with the Stars.

Along with the bragging rights that come with winning the first Miss America without the ever-popular swimsuit competition, Franklin took home a $50,000 scholarship and the aforementioned shiny crown. "The fourth runner up was Miss Massachusetts Gabriela Taveras; third runner up was Miss Florida Taylor Tyson; second runner up was Miss Louisiana Holli Conway, and the first runner up was Miss Connecticut Bridget Oei," as ABC summed up.
A few facts about Miss Franklin. She is a classical vocalist who belted out an impressive opera tune for her talent portion of the program. As per ABC, her "pageant platform is 'advocating for the arts'," making her musical strengths a nice support system for her creative cause. As per Hollywood Life, "She majored in music composition and has dreams of winning a Grammy."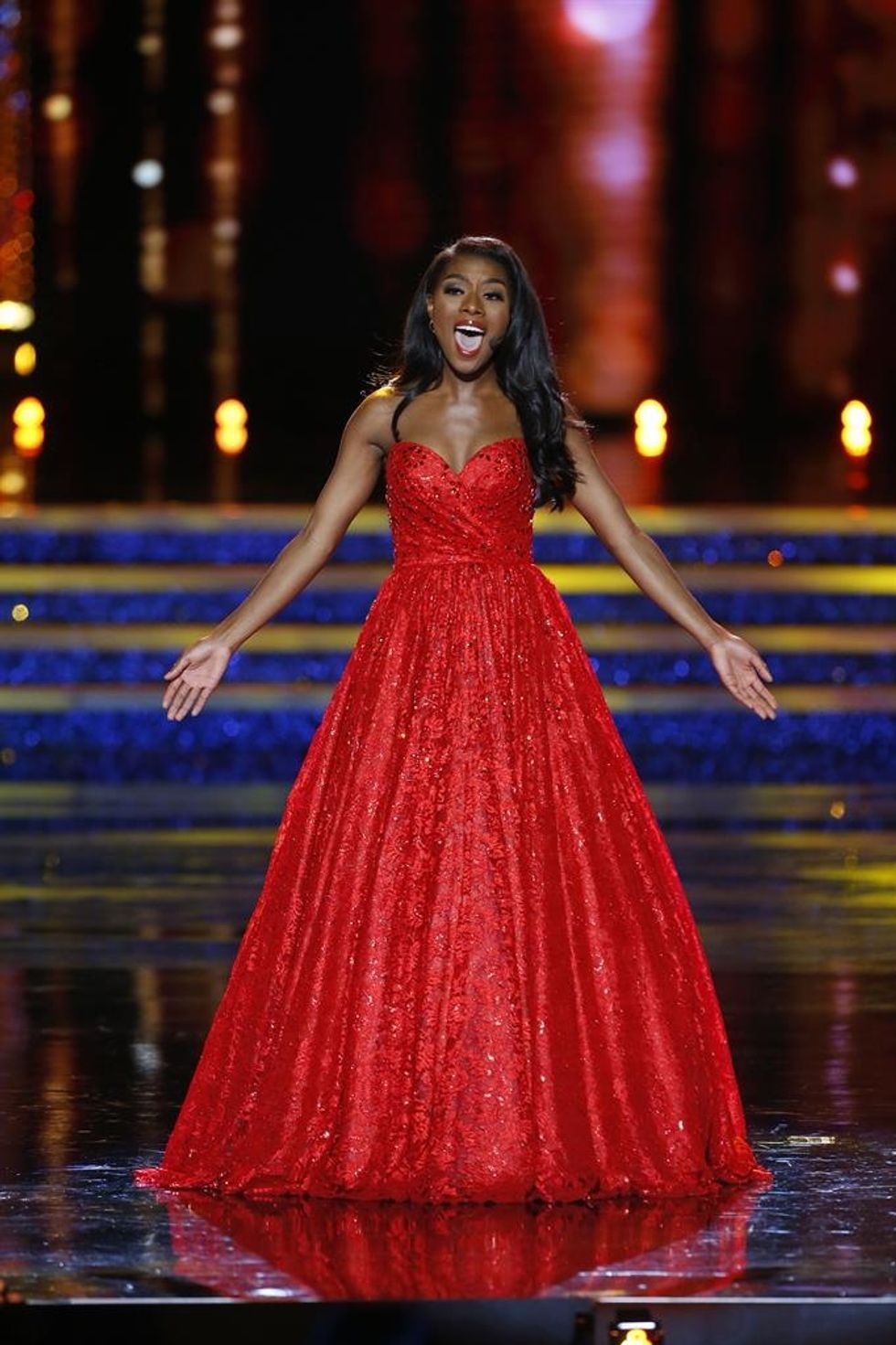 http://am1590theanswer.com
As CNN explains, "During the competition, Franklin, who is black, described how music helped her find her identity. 'I grew up at a predominately Caucasian school and there was only five percent minority, and I felt out of place so much because of the color of my skin. But growing up, I found my love of arts, and through music that helped me to feel positive about myself and about who I was.'"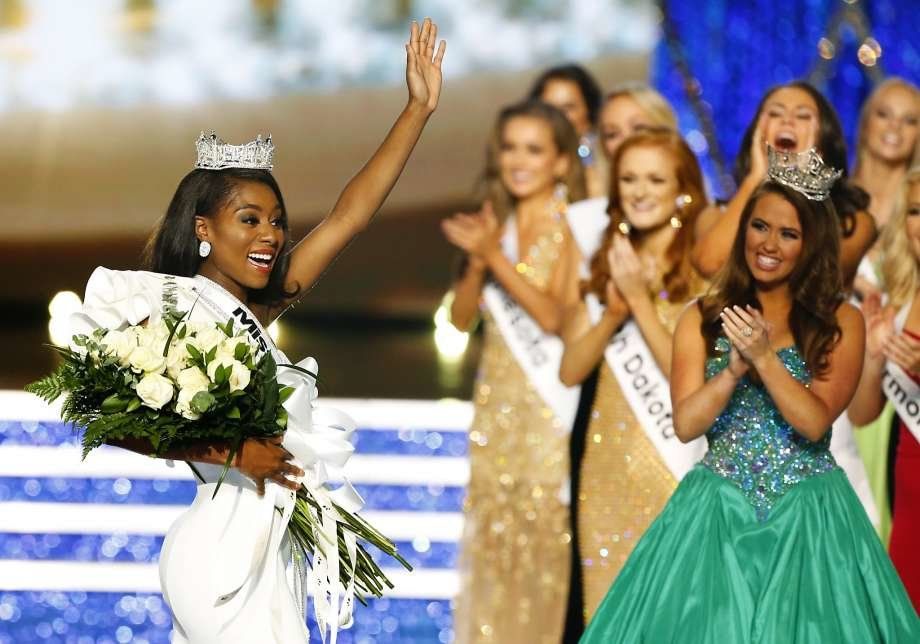 s.hdnux.com
The Miss America Organization was renamed "Miss America 2.0" in an attempt to give the long-running entity a refresh, particularly amid scandal and controversy. From heads of the organization being dumped to rampant resignations to 2018's winner alleging a toxic workplace environment, and then some, Miss America could use some positive energy. Franklin may just be the face to help turn things around as she takes the year to engage, enlighten, and energize folks who have had their doubts that the show would, indeed, go on.

"It took a lot of perseverance to get here. I want to thank my beautiful family, my mom and my dad, who is a survivor of cancer," she shared after being crowned winner. Congratulations to this beautiful, bold, and bright young woman!
---
Melissa A. Kay is a New York-based writer, editor, and content strategist. Follow her work on Popdust as well as sites including TopDust, Chase Bank, P&G, Understood.org, The Richest, GearBrain, The Journiest, Bella, TrueSelf, Better Homes & Gardens, AMC Daycare, and more.
---
POP⚡DUST | Read More...
From The Cosby Show to the Checkout Line, Geoffrey Owens Gets Acting Offer from Tyler Perry
Beyoncé and Jay-Z Renew Their Wedding Vows