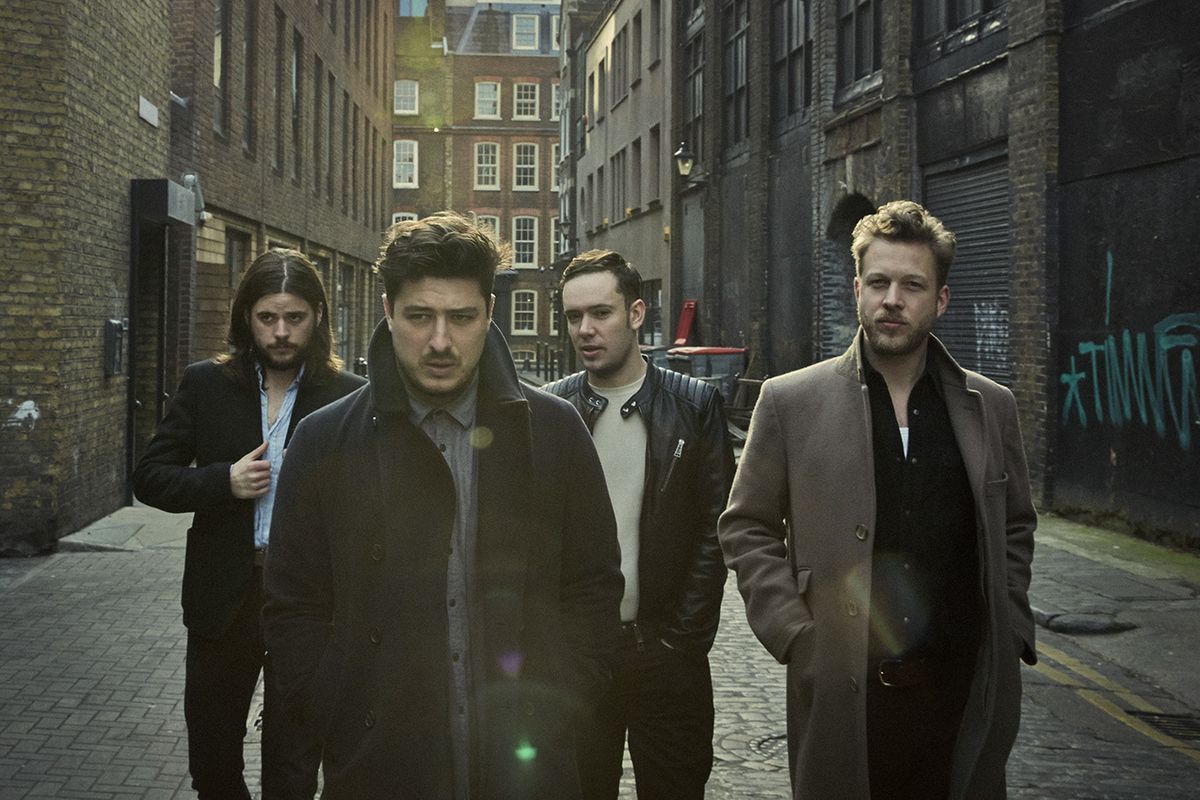 Mumfordandsons.com
Mumford and Sons first gained popularity in 2009 for making vests—and the often abused genre of folk-rock—cool again. The group exploded into the mainstream with Sigh No More, a near perfect album that, despite every song featuring a variation on the same raucous banjo solo, never got repetitive.
The albums that followed Sigh No More seemed to show a band scrabbling for footing in a mainstream world their mandolins and washboards were never meant for, but they still managed to churn out music that held some of their folky individuality. Babel was the grayish runoff from the first album, and Wilder Mind sounded like the band had on-boarded a 14-year-old who had just gotten an electric guitar for Christmas. Luckily, frontman Marcus Mumford could sing an Ikea instruction manual and make it sound like an impassioned lament about a boot-clad beauty in a corn field. On previous albums, multi-instrumentalists Ben Lovett, Winston Marshall and Ted Dwane switch between keyboards, drums, resonator and bass guitars, mandolin, and banjo, resulting in the band's notoriously strong instrumentation, inciting riotous excitement in festival crowds around the world.
The band's newest album, Delta, features Mumford's distinctive campfire crooning, but this time, his voice scrapes against a backdrop of Coldplay-esque, atmospheric soft-rock melodies. It feels as though Mumford was the only member of the band who turned up to the studio. Much of the album's instrumentation is obviously electronically led, and whether or not the "sons" were playing those electronic instruments or not is difficult to tell. The record feels less like a band performance, and more like a single talented singer mixed over an algorithm-friendly, pre-made track.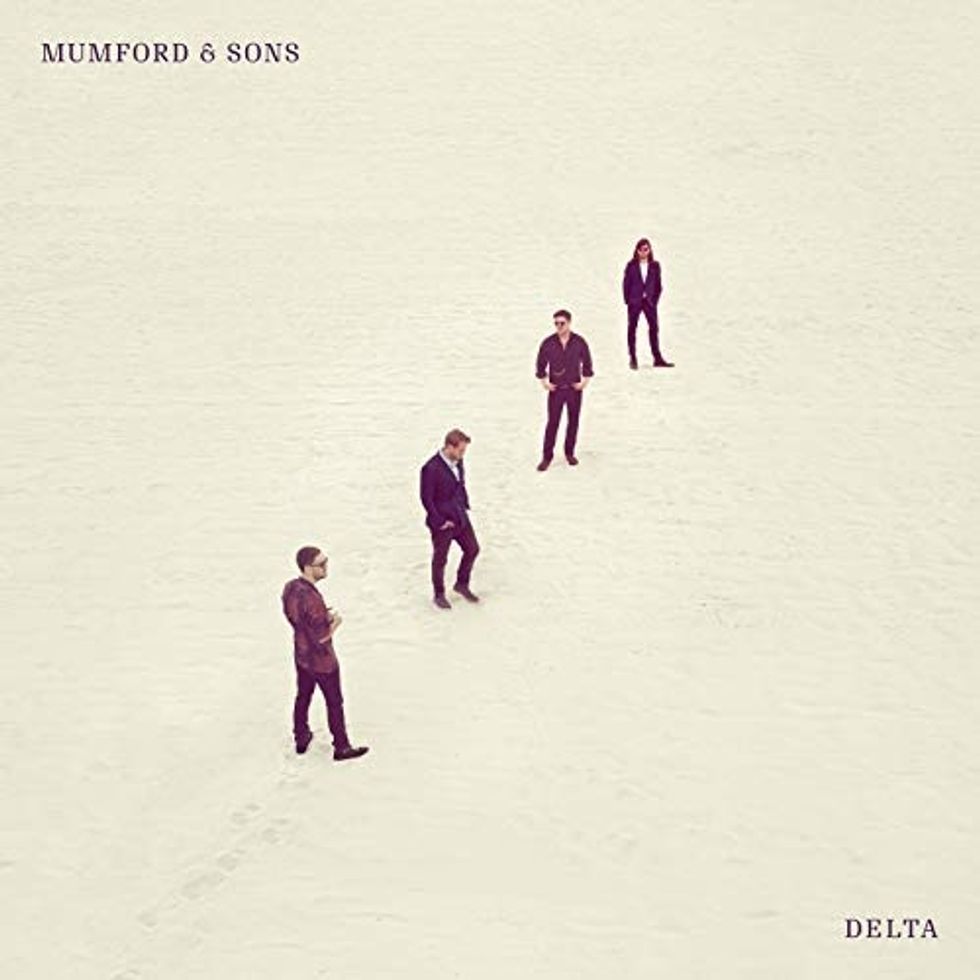 Amazon.com
What Delta seems to prove is that the band has, once and for all, traded their banjos for synths and consequently lost themselves in a sea of electro pop. Their foray into tepid pop waters isn't a succinct journey either. The album is a 61 minute slog, lacking the tonal or rhythmic variation necessary to hold a listener's attention. And where high-falutin language used to add a feeling of consequence to the band's retro folk sound, here it only contributes a false sense of pretension, brought almost to the point of laughability by the eerie reading of John Milton's Paradise Lost in the album's 10th track.

In truth, the record itself isn't all bad. While the song's lyrics are often trite and repetitive, several of the melodies are catchy and satisfying. Unfortunately, Mumford's distinctive voice feels jarringly out place against the album's wall of beige sound, causing the sentiments of each song to feel insincere and cliched. There are a few entertaining numbers, like the title track and "Rose of Sharon," and in songs like "October Skies" you're even reminded of the old Mumford and Sons a bit; but you'd be better served re-listening to Sigh No More or Babel than giving Delta another try. The problem isn't so much the album itself, it's that we expect more from Mumford and Sons than a collection of Imagine Dragons B-sides.

Rating:⚡⚡
---
Brooke Ivey Johnson is a Brooklyn based writer, playwright, and human woman. To read more of her work visit her blog or follow her twitter @BrookeIJohnson.
---
POP⚡DUST | Read More...

INTERVIEW | Indie-Pop Singer Navakaine Talks Coming-of-Age
Water and Man Release 'Phantasie'