MUSIC
5 Famous Musicians Americans Have Probably Never Heard Of
If Lana del Rey and Ellie Goulding had a haunted baby, it wouldn't sound as ethereal as Québécoise singer-songwriter Beatrice Martin.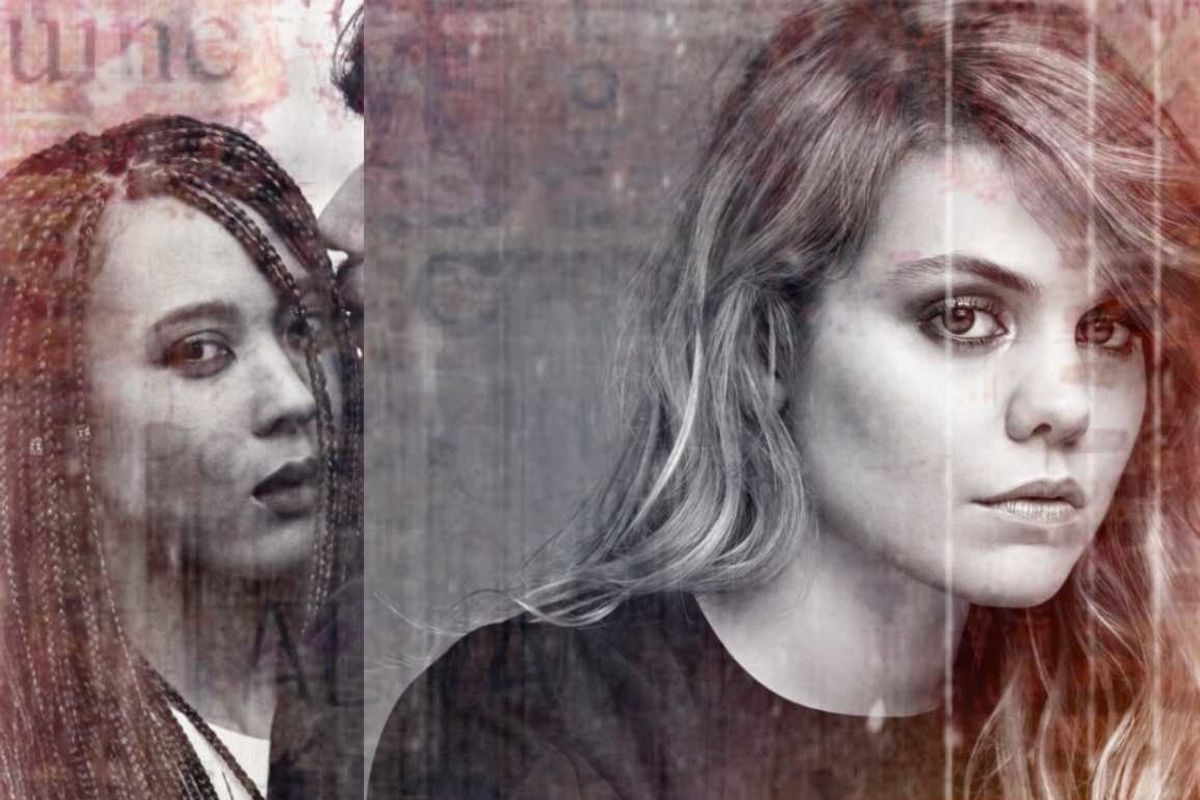 Everyone believes they have good taste in music, and everybody's wrong—particularly Americans.
Yes, the American pop music machine has dominated international radio waves, thanks to the thriving capitalism of the Big Three record labels and Ariana Grande's superhuman ponytail; but data from streaming giants like YouTube and Spotify show that some of the world's most popular musicians are virtual unknowns in the States. Considering the facts that English-speaking artists only claimed two of the top 10 spots for most streamed songs in 2018 and certain international hits certified sextuple platinum didn't even break into the top 10 in the U.S., Spotify is not your friend when it comes to discovering new artists outside your music bubble. These are just 5 of the best musicians you've probably never heard of if you're an American.
Lewis Capaldi (Scotland)
With a dry wit and hilariously self-aware satirical videos on social media, Capaldi says, "I don't think I'm a pop star." But the 22-year-old Glasgow native found mainstream success in the UK with his gruff ballad "Someone You Loved." The track spent seven weeks as the number one song on the UK Singles Chart. Similarly, his 2019 debut album, Divinely Inspired to Hellish Extent, was number one in the UK but only 49 in the U.S. His long list of accolades span from winning MTV's Brand New Award for 2019 to being called "the male Adele."
In short, he's like a Scottish Seth Rogan who occasionally speaks in poetry about being lovelorn and soulfully infatuated while wearing tracksuits around his mom's house (where he still lives).
Someone You Loved
"I'm a god amongst men": Becoming Lewis Capaldiyoutu.be
BabyMetal (Japan)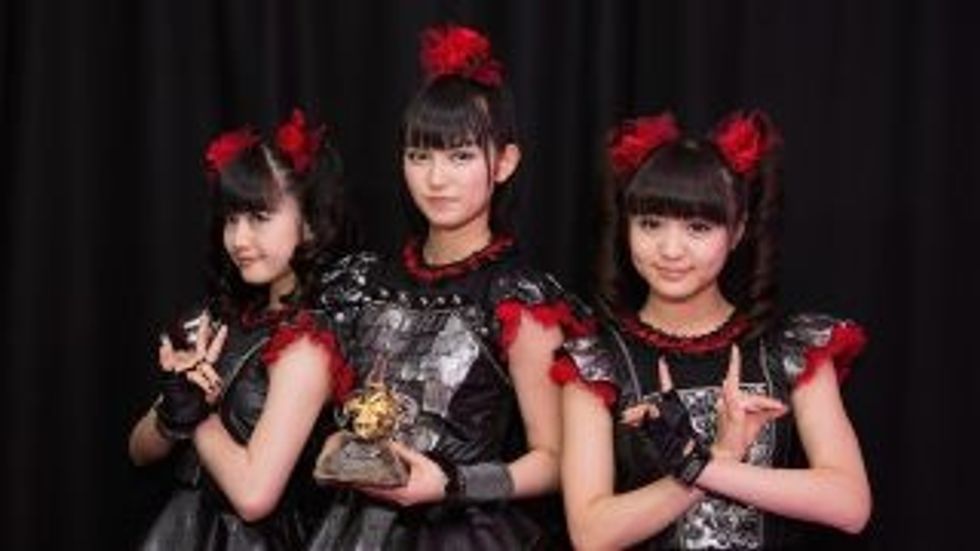 This Japanese kawaii metal band is at the center of its own Internet sub-culture. The founding members formed the perfect asynchronous gimmick: heavy metal meets Japanese anime school girls. Capitalizing on the appeal of kawaii style (marked by childlike "cuteness"), three teenage girls—Moa Kikuchi, 16, Yui Mizuno, 16, and Suzuka Nakamoto, 18–developed adorable death metal stage personas as Moametal, Yuimetal, and Sumental. They're precious, adorable, are backed with some of the most outstanding metal guitar solos available for streaming, and they sing about how much they love chocolate. They're such a bizarre phenomenon, they've earned their own Funko Pops.
BABYMETAL - ギミチョコ!!- Gimme chocolate!! (OFFICIAL)youtu.be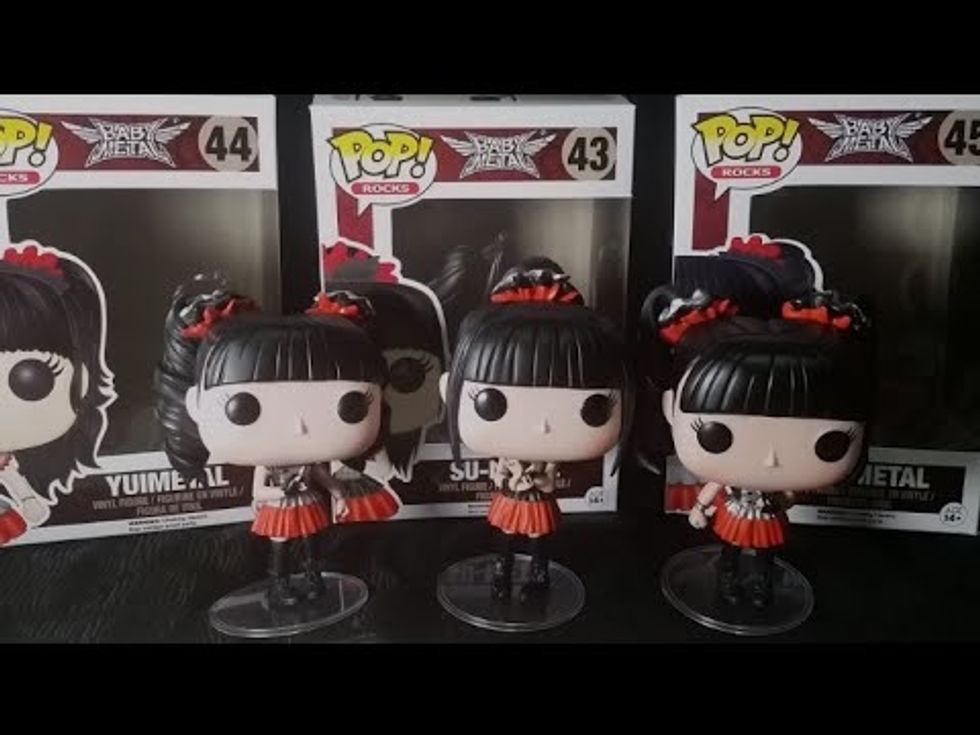 Coeur de Pirate (Quebec)

If Lana Del Rey and Ellie Goulding had a haunted baby, it wouldn't sound as ethereal as Québécoise singer-songwriter Beatrice Martin. Performing under the name Coeur de Pirate ("pirate heart"), her airy pop is predominantly in French, but her barely-there accent works melodically in her English songs. That includes her soulful piano cover of The Weeknd's "Wicked Game."
Crier tout bas
Coeur de Pirate - Wicked Gamesyoutu.be
Dean Lewis (Australia)

Sydney-born Dean Lewis is a breakout artist who stokes feelings of warm nostalgia, particularly in those who swooned for James Blunt's melodic voice and Jason Mraz's quirky rhythm changes: Lewis's style is a wholesome mix of both. His single "Be Alright" recently hit one billion streams after reaching number one on the Australian charts and being certified sextuple platinum. His 2019 debut album, A Place We Knew, only peaked at 31 on the U.S. charts, but it debuted in Australia as number one, knocking Ariana Grande's "thank u, next" down to number 2. Internationally, the album earned top 10 spots in Belgium, Sweden, New Zealand, Norway, Ireland, and Denmark, earning Lewis the Australian music award for Breakthrough Songwriter of the year and Outstanding International Achievement Award.
Dean Lewis - Be Alright (Official Video)youtu.be
Tasha Reid/Yoon Mi Rae (South Korea)

Korean music is capable of producing better acts than formulaic, soulless pop and armies of Twitter trolls pretending to personally know Jungkook. Before BTS, Blankpink, or even Psy, Korea had a "Queen of Soul." Born in Texas to a black father and a Korean mother, Natasha Shanta Reid became a leading female in Korean hip-hop after she debuted in Korea at 16. At her peak in 2008, she dominated the Korea Music Awards, winning for both the Best R&B/Soul album and Best R&B/Soul song. Performing under her Korean name, Yoon Mi Rae, she was among the first to give a rare voice to biracial identity in otherwise homogenous Korean pop culture. (Even in 2019, Korean celebrities of mixed heritage are rare, while the insular society stills battles racial discrimination.) It has to be noted that Tasha Reid is preceded by the legendary Korean R&B singer Insooni, also half African-American and half-Korean and born in the 50s; but today, Reid has founded her own music label and continues to work with her husband in one of Korea's most popular hip-hop groups, MFBTY.
[MV] Yoonmirae(윤미래) _ Black Happiness(검은 행복)youtu.be